If you're a fan of starting new MMORPGs and pouring hundreds of hours into them, then you may want to check out these new and upcoming MMORPG to be released (hopefully!) soon!
Massive Multiplayer Online Role Playing Games are a special type of game that keep players invested for hundreds of hours at a time. And there is something rather exciting about playing in a brand new world with a bunch of other clueless players for the first time as a new MMORPG launches.
If that sounds like paradise to you, then you'll want to check out these upcoming MMORPGs that are currently under development.
Soulframe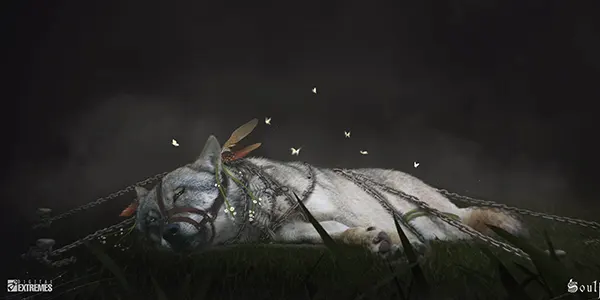 Developed by Digital Extremes, Soulframe is a brand new MMORPG that is currently in early development. Soulframe's focus is on exploration, themes of nature and restoration. Currently, an early-look trailer has released, showcasing an intriguing backdrop to a new world that features both wild beasts, armor-plated foes and magical swords allowing you to turn them all to stone. The trailer is 5 minutes long, and is well worth a look to get a sense of the scale this MMORPG will attempt to bring to the table.
The game's developers are no strangers to the gaming world, having also developed the successful Warframe action RPG.
If you want to follow along with Soulframe's development, you can check out their YouTube channel where they have already released a number of developer vlogs on the game's progress!
Wonderers: Eternal World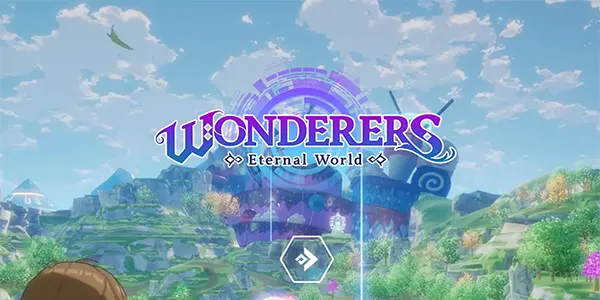 Wonderers: Eternal World is the next MMORPG on our list of games to look out for and it has already announced that CBT testing will be coming soon! The game is being developed by Smilegate, the publisher behind LostArk MMORPG. The game features a fairytale world that players can dive into, with chibi-like character customization and a 3D Top down view. The game's trailer puts a lot of focus on mini-games that you'll be able to play- but there is also gameplay footage of combat.
They also mention that the choices you make will affect your gameplay, so hopefully that means you can customize your gameplay experience to be more geared towards what you enjoy (i.e. battling!).
Check out Wonderers: Eternal World Twitter for more updates!
Pax Dei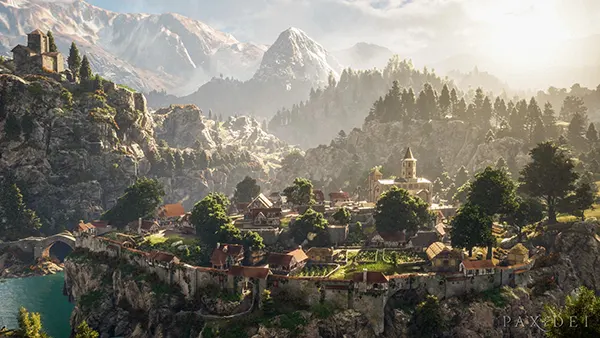 Pax Dei recently dropped it's new trailer showcasing it's world. Described as a "social sandbox MMO", this game allows you to build your own home, create your own village and interact with other players as you do.
The vision of a living fantasy world inspired by the traditions & legends of the medieval era. Here, myths are real, ghosts exist, and magic is unquestioned. In your home valley, life is relatively safe and peaceful. As you venture out into the wider world, however, things begin to change. The further you travel from home, the stranger things get. Anything becomes possible.
You can currently sign up for Alpha testing on their website, as well as follow developer updates.
Blue Protocol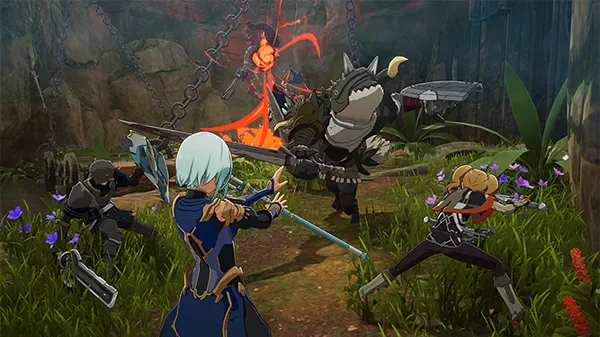 Blue Protocol is an action RPG that is about to enter a Closed Beta Test in the Japan region of the game. Blue Protocol will be published by Amazon Games when it comes to the west. The game has a deep customization character system, fast-paced action combat system and allows players to go on massive multiplayer raids together. The game will be free-to-play and currently has four different classes for players to play.
You can find early gameplay footage on YouTube from the various testing phases that Japan players have been able to play. The game is slated for a 2023 release in Japan; no word yet on it's western release date.
Palia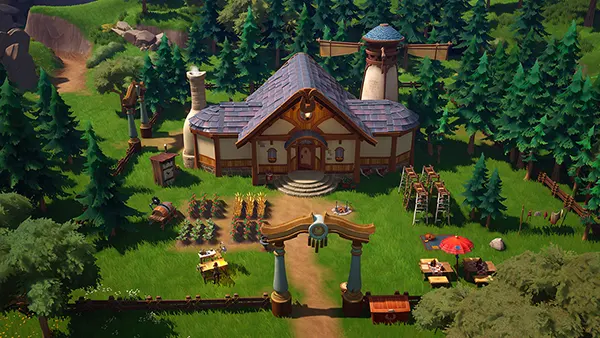 You may have heard about this game in 2021 when it was first announced as a cozy, relaxing MMORPG. Palia is currently in testing phase, having done two rounds of Alpha testing and now small-focused groups of Playerlabs. The game allows you to decorate your own homes with a host of furniture and items, create gardens of fresh food and cook them, mine and forge new items and develop relationships with the worlds NPCs.
You can view a lot more detailed information on the Palia website, including character breakdowns, trailers of alpha footage and more.
Found a new MMORPG you want to share with us?
Use the comment system below to tell us about any new upcoming MMORPGs you are looking forward to and we'll check them out!