About Us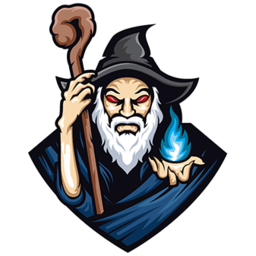 Oh, hey!
We're DigitalTQ - a gaming blog! Or at least, that's what we started out as.
DigitalTQ was created on July 21st 2020 as a simple gaming blog dedicated to covering the MMORPG MapleStory; it was a part-time hobby where we would write gaming guides in our spare time. We started out with just a few hundred hits per month, which over the course of our first year turned into thousands.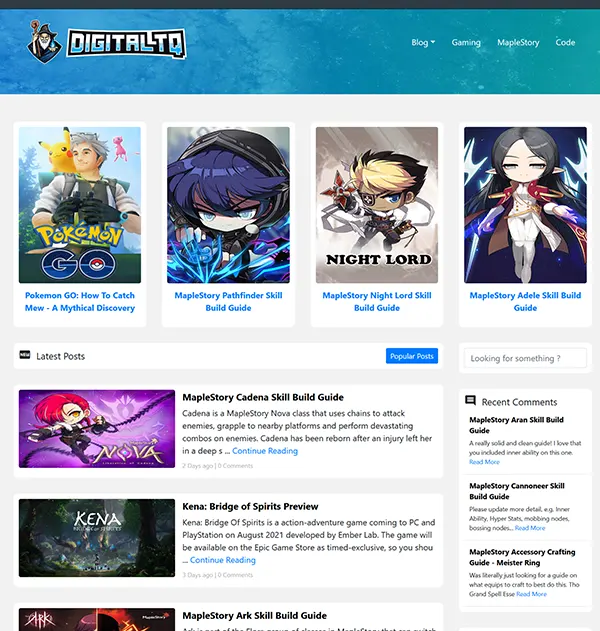 From the get-go, we wanted DTQ to be a fun experience for our users. We custom-coded the site from scratch, allowing us to build community-rich tools like a user system, game databases and other useful features that enhanced the site. We had big ideas, but not a lot of time to execute them!
We started covering more and more games, soon turning our little hobby site into a full-time job whilst barely covering our costs.
In year two, we experimented by launching a brand new community forum system, allowing our users to discuss their favorite video games. We also focused on more custom content than just writing gaming guides. We introduced ads to help pay for the site and now run the site as a full-time job.
In year three, we continued publishing new content and making improvements to the site. We also decided to launch our own online web-store selling Pokemon TCG in the UK, with plans to expand into other physical products. We also started heavy behind-the-scenes work on our tools to help manage the site better.
As for the future, who knows what will come next!
DigitalTQ Achievements
Check out our achievements section- these are all updated in real-time and we post on our social channels when we break a new achievement!
25+
Community Posts In A Day
Achieved on 16/11/2023
DigialTQ Staff
Here are all the current people working on DigitalTQ; some are full-time and others are freelancers. GO TEAM!
Developer - DigitalTQ with their very creative username, is the site's programmer and works tirelessly to create new features and keep the site bug free!
Editor - Ace is responsible for all the written content that gets published on the site. Many a long hour are spent writing up articles, spell-cheking and making sure content is properly presented.
Writer - SlayerCath publishes content on a semi-regular basis, looking at the latest gaming news and technology topics that you guys are discussing.
Credits
Everyone needs a little help on their journey. Below are some of the tools we've used that have helped us develop DigialTQ.