Obsidian Flames Card List - Pokemon TCG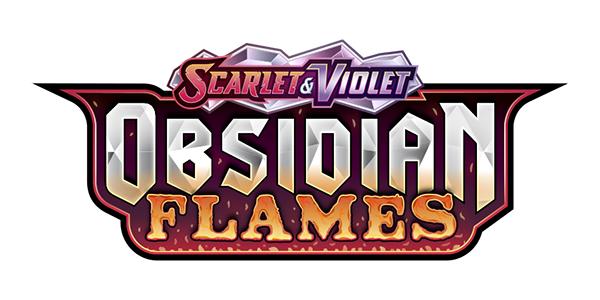 Released: 11th August, 2023 | Cards: 230
Obsidian Flames brings back the king of Pokemon: Charizard! Check out the Pokemon TCG Obsidian Flames Card List here!
The third set in the Scarlet and Violet series is called Pokemon TCG Obsidian Flames and it comes with a total of 230 cards for you to collect.
Charizard returns in this set with no fewer than 4 different versions! The Special Illustration Rare Charizard is going to be one of the Best Cards of Obsidian Flames to pull!
There are over 20 Double-Rare EX cards in Obsidian Flames including Victini EX, Eiscue EX and Tyranitar EX.
fiber_new Obsidian Flames Database