Crown Zenith is a special Pokemon TCG set from the Sword and Shields series to be released in 2023. It will be the last set to be released for the Sword and Shield series, marking the end of the eighth generation of Pokemon.
After the release of Pokemon TCG Silver Tempest, Crown Zenith is the latest Pokemon TCG set to get fans excited and will be released on January 20th, 2023.
Crown Zenith is out now! Check out the Crown Zenith Card List here!
Crown Zenith will include 3 brand new Radiant Rare Pokemon Cards, 17 V Pokemon (SEVENTEEN!!!) and a gigantic 80 Galarian Gallery subset. The Galarian Gallery is likely to be similar to the Trainer Gallery subsets we've seen in Silver Tempest, Lost Origin and Astral Radiance.
Whilst we don't have an official card set list for Crown Zenith, there are expected to be at least 160 new cards for Pokemon TCG fans to collect.
With Crown Zenith being a "special" set, you won't be able to buy Booster Boxes or individual Booster Packs outright. Instead, you'll have to purchase one of a number of different Crown Zenith products, including Elite Trainer Boxes and Mini-Tins that will include Booster Packs inside them.
The set is being released as VSTAR Universe in Japan.
Crown Zenith Pokemon TCG Elite Trainer Box Pro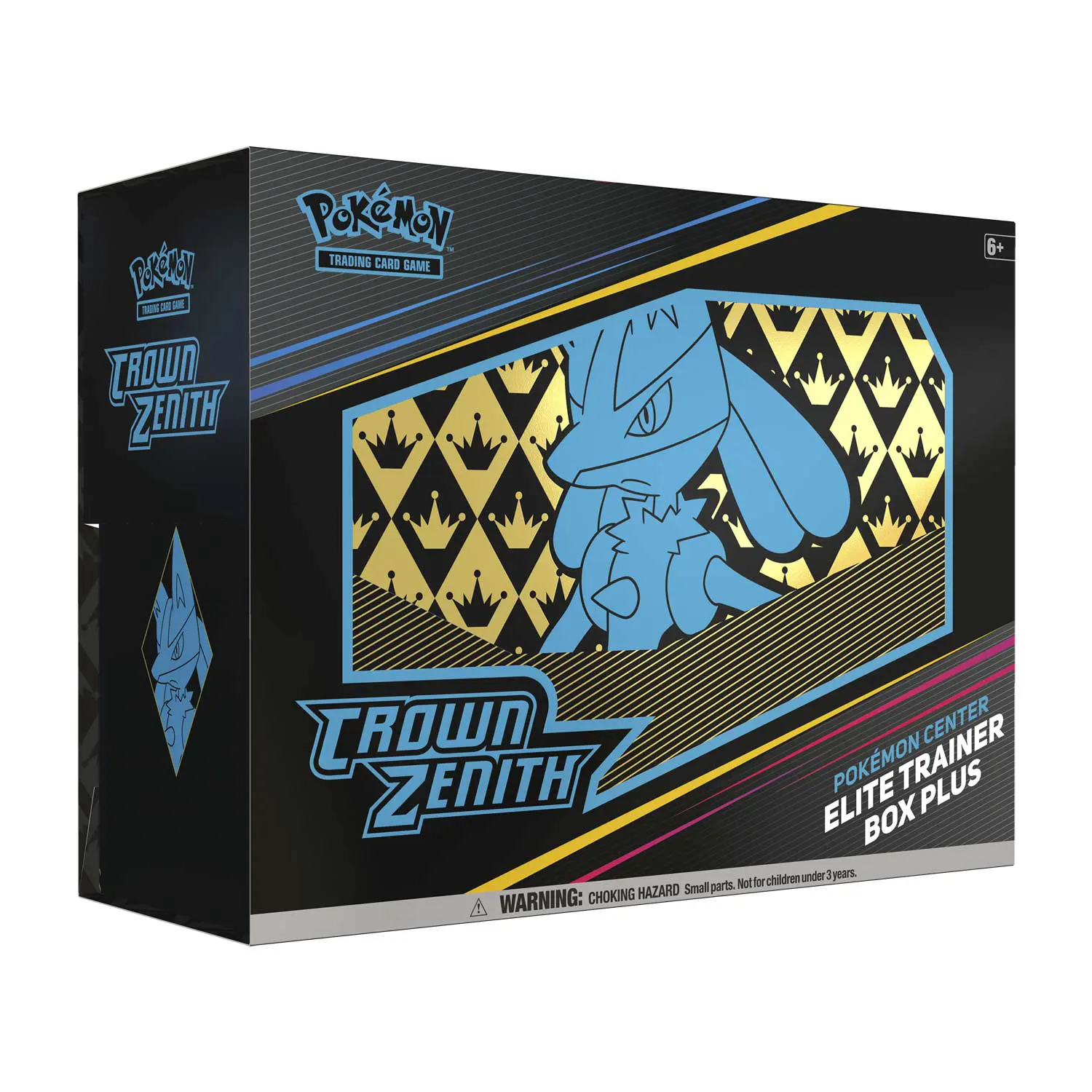 As with most Pokemon TCG sets, you'll be able to get your hands on a Crown Zenith Elite Trainer Box. Pokemoncenter.com is currently selling a "Pokémon TCG: Crown Zenith Pokémon Center Elite Trainer Box Plus", which includes 12 Crown Zenith Booster Packs!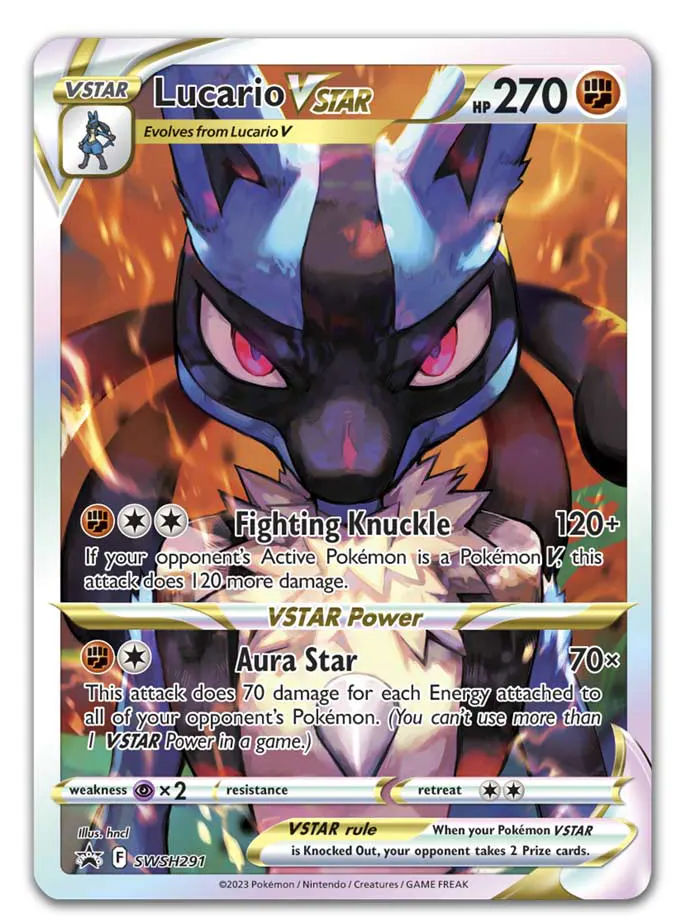 You'll also get a cool Lucario VSTAR Promo Card included with each ETB!
The full contents of the Elite Trainer Box Pro are:
12 Pokémon TCG: Crown Zenith booster packs

Each booster pack contains 10 cards and 1 basic Energy or 1 VSTAR marker. Cards vary by pack.

1 etched foil promo card featuring Lucario VSTAR
65 card sleeves featuring Lucario
1 deck box featuring Lucario, with a separate space for storing accessories
45 Pokémon TCG Energy cards
A player's guide to the Crown Zenith expansion
6 metal damage-counter dice
1 metal coin featuring Lucario
2 metal condition markers
1 acrylic VSTAR marker
A collector's box to hold everything, with 4 dividers to keep it organized
A code card for Pokémon Trading Card Game Live
Crown Zenith Card Previews
Official Card Previews of Crown Zenith are few and far between up until the release of the set in January 2023. The set is to include the following:
Over 160 cards

3 brand-new Radiant Pokémon

5 colossal Pokémon VMAX

8 shining Pokémon VSTAR

17 powerful Pokémon V

70 cards with special artwork in the Galarian Gallery
PokemonTCG Twitter recently previews a Galarian Gallery Card: