The Sims 4 is one of the most popular simulation games in the world and this guide will show plenty of other games like The Sims 4 that you can play today.
If you like games where you can create your own characters, develop your own storylines, forge relationships between your sims and build your own houses then the games we have chosen below might be right up your street!
The Sims 4 is a very unique game and has been around for decades, amassing a huge fan base of creative players. However, you may get a little tired of the same old formula and want to try something else that has similar gameplay to The Sims 4. This is where this list comes in with a selection of the best games similar to The Sims 4.
10 Games similar to The Sims 4
Check out the games below that we feel have similar gameplay elements to The Sims 4. If you have any suggestions for this list, leave a comment below and we'll update this article!
Disney Dreamlight Valley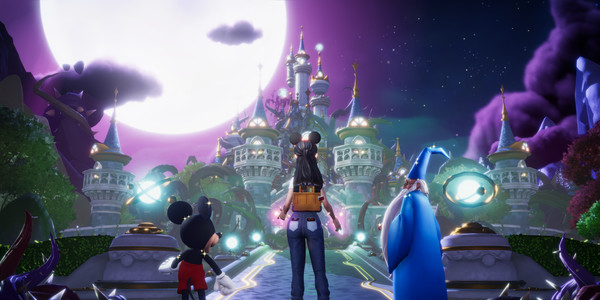 Disney Dreamlight Valley is a modern game that features many gameplay elements that simulation games have. The game was released in 2022 and has received many positive reviews since it's launch. This single player game allows you to dive into the magical world of Disney, allowing you to explore the universes of some of your favorite Disney characters, including Belle, Lilo and Stitch, The Lion King and more!
Players can create their own houses, manage crops, customizable characters and an in-depth storyline full of Disney goodness. It even allows you to forge relationships in the valley, completing tasks and quests involving Disney's famous characters. The game is available on Steam, with different bundles giving you a variety of extras in game.
Released: 6th September 2023
Platform: PC
Rating: 81 (Open Critic)
Paralives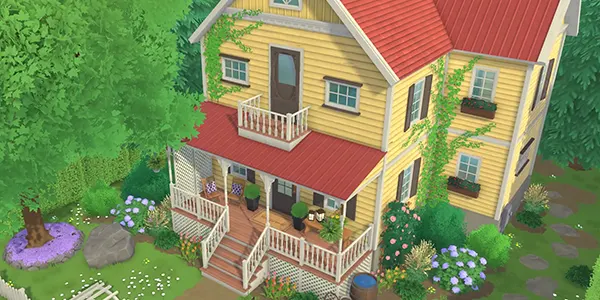 Hopefully we'll get to see this game very soon because Paralives has been on our list of games to play for a very long time! Paralives is an in-depth simulation game that allows you to build houses, create characters and manage their lives. The game has a more realistic approach to it and has been on the radar of life-sim fans for a while.
The game is being created by Alex Masse, who has a Patreon you can support that is being used to help fund the development of the game.
Released: Unknown
Platform: PC
Rating: N/A
The Sims 3, The Sims 2, The Sims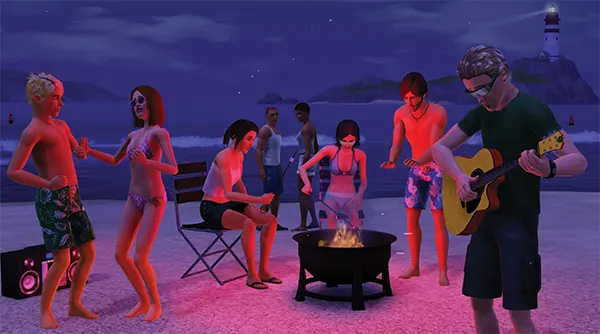 If you enjoyed The Sims 4, you might find playing the older The Sims games enjoyable too. Whilst their graphics can be a little outdated, the gameplay features remain solid to this day, with many fans of The Sims series still going back to these fan favorites when they get bored of The Sims 4.
The Sims 3, 2 and original game are all still available on various platforms to buy and play.
Released: 2000
Platform: PC
Rating: 92 (Metacritic)
Big Ambitions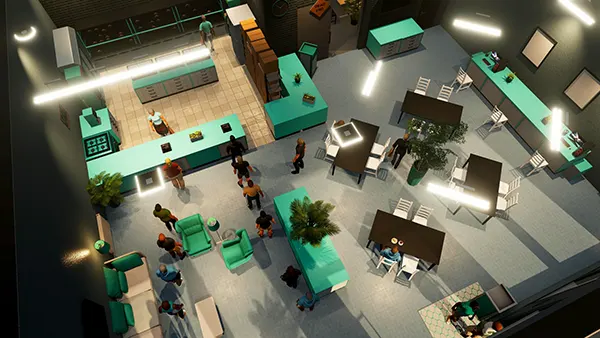 Big Ambitions is a building simulator and sandbox game for building your own businesses. You start off with a small apartment in New York City and then you get to take on The Big Apple to create your own vast empire. It has plenty of in-depth mechanics that make this simulation game addicting; take out loans to start up a florist shop, manage your stock and stores, design logos and build your infrastructure.
Released: 2023
Platform: PC
Rating: Overwhelmingly Positive (Steam)
Planet Zoo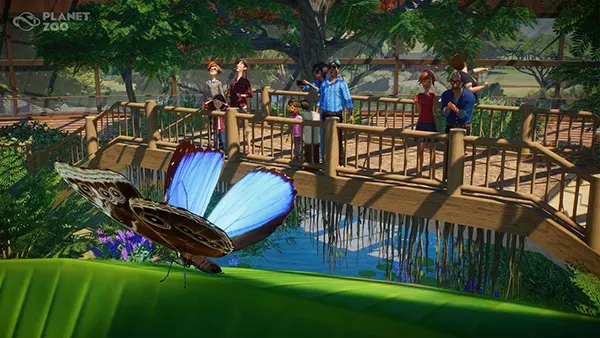 Planet Zoo allows you to create your own authentic Zoo for animals from all over the world. Create your own Zoo theme park, managing your visitors experiences by building kiosks, viewing platforms and creating facilities that will make their time at your Zoo a success. The game features many different animals and also comes with optional DLC packs you can buy that feature new animals for your Zoo.
The game is constantly updated with free updates, improving the different mechanics and gameplay features, allowing you to design your own Zoo with freedom.
Released: 2023
Platform: PC
Rating: 81 (Metacritic)
Jurassic World Evolution 2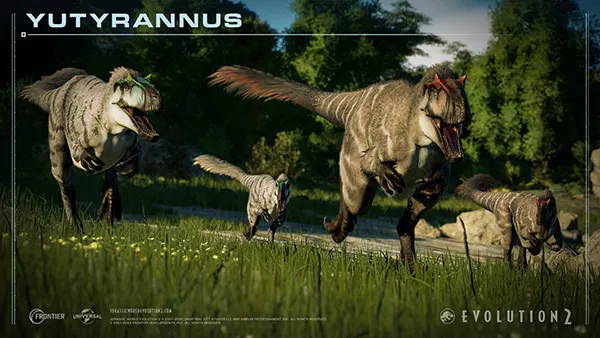 If you're a fan of the Jurassic Park films, the Jurassic World Evolution 2 game is definitely for you! It builds on the previous iteration with many improvements and new gameplay features that will allow get you up and close with Dinosaurs. The game has two modes: a campaign that features the familiar voices and characters of Jeff Goldblum and Bryce Dallas Howard as you learn the precarious nature of running a theme park for dinosaurs.
There is also a sandbox mode that allows you to create your own park with customizable buildings and hire new scientists to take the lead of creating genetically modified dinosaurs.
Released: 2021
Platform: PC
Rating: 77 (Metacritic)
The Ranchers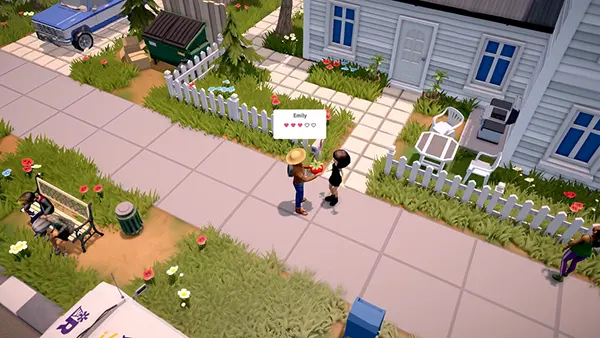 The Ranchers is a farming-sim game that is coming in Q3 of 2023 and it has many fans of simulation games excited. The game features a 1-4 co-op game mode that allows you to create your own farm, raise animals, farm crops and sell products on the auction house.
You can invite other players to help achieve your goals and also explore the massive open world to find ultra-rare treasures. The game features skills you can level up, NPCs you can interact with and develop relationships with and much more.
The game isn't out yet (at the time of writing this) so hopefully it comes out soon!
Released: Q3 2023
Platform: PC
Rating: N/A
Animal Crossing New Horizons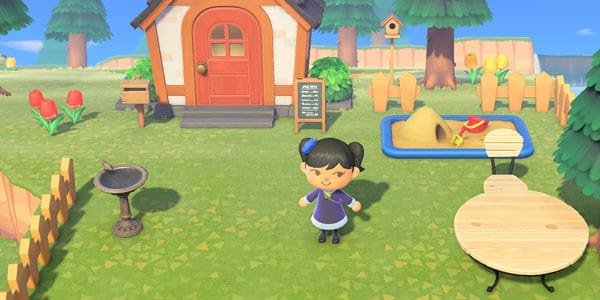 Animal Crossing is a life-sim game from Nintendo and allows you to create your own unique island with a relaxing and stress-free gameplay experience. You'll start out with basic resources, but overtime you'll create your own house, museum for items you find on the island, farm your own crops and invite other characters to come live on your Island. You can also join other player Islands online with Nintendo's online mode.
Released: 2020
Platform: Nintendo Switch
Rating: 90 (Metacritic)
Vivaland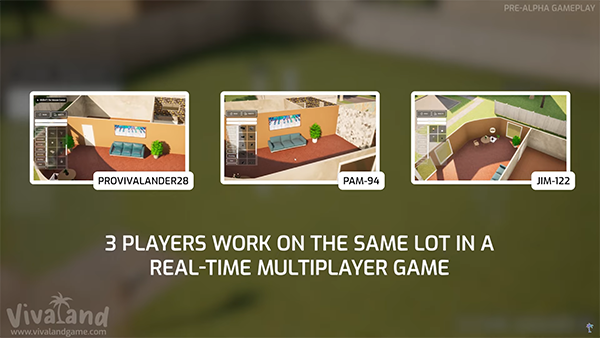 Vivaland is another life-sim game that is currently in development and unfortunately has no release date other than 2024. The unique aspect of this game is that is has multiplayer built in-mind for this game allowing players to build houses together, control characters and forge deep relationships. The game allows you to advance your Vivas careers, improve your skills and unlock new actions and objects in game.
Released: 2024
Platform: PC
Rating: N/A
Coral Island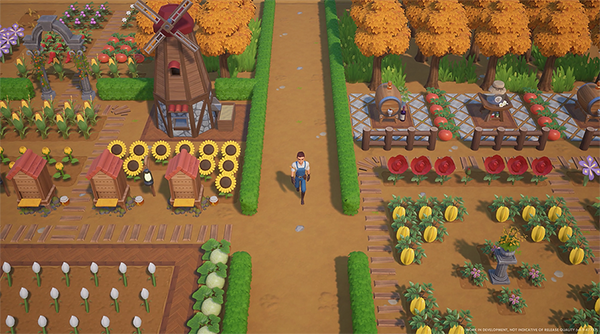 Coral Island is a farm-simulator game that allows you to leave the big city and create your own farm from scratch on Coral Island. It boasts a huge cast of characters you can interact with and form relationships with (70+), with 25 single characters that you can even date! You can explore Coral Island to find resources for your farms; from deep diving in the ocean to exploring caverns full of precious gemstones.
Released: 2022
Platform: PC
Rating: Very Positive (Steam)