Lorcana TCG is a trading card game being developed by Disney and Ravensburger, featuring beloved characters from Disney universe. It aims to combine the fun of card collecting and also provide a robust organized play program for beginners and super fans alike.
Lorcana is a brand new TCG that is coming in fall 2023 with it's first expansion Disney Lorcana: The First Chapter.
Fans have already been able to get their hands on some of the cards in special promotions, featuring stunning artwork from Disney franchises such as Micky Mouse, Elsa, Maleficent, Captain Hook and much more to be revealed in the future.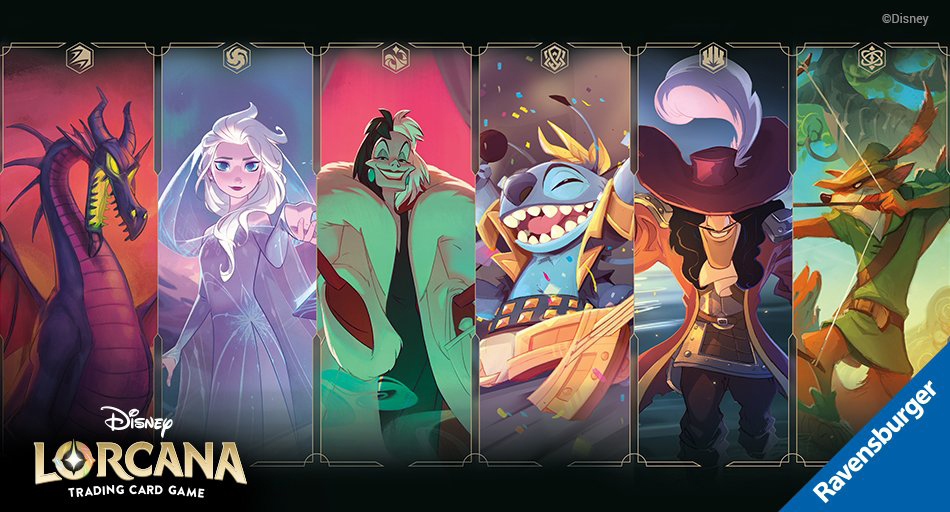 In January 2023, all new Lorcana product images were released, detailing how players will be able to collect Lorcana cards. There will be a mixture of different products that contain Booster Packs, Pre-built decks and promo cards for collectors alike.
Gameplay rules have yet to be revealed for this new TCG game but fans are already speculating how the game might play out.
Ryan Miller, Disney Lorcana Co-Designer and Brand Manager at Ravensburger, has experience with working on a top-tier TCG as he was also a designer on Magic: The Gathering. Promising signs that this trading card game is going to be taken seriously!
Lorcana will be aiming to break into a competitive TCG market that has been dominated by Magic The Gathering, Pokemon TCG and more for decades.
Lorcana FAQ
When will Lorcana TCG be released?
Disney Lorcana TCG is expected to be released in 1st September 2023; however they will also be shipping product to local game stores in August 18th 2023 that fans will be able to purchase.
What countries will Lorcana be available in upon release?
At launch, Lorcana will be available in the US, Canada, the UK, France, Germany, Switzerland, Austria, Belgium, the Netherlands and Luxembourg. (last updated 20/01/2023)
How many cards will be in a Lorcana TCG Booster Pack?
There will be 12 randomized cards in a Booster Pack, including 6 Common, 3 Uncommon, 2 Rare, Super Rare or Legendary and 1 Foil card.
Will there be starter decks for Lorcana?
Ravensburger recently announced three new Disney Lorcana Starter Decks. Each starter deck will contain 60 cards, including 2 foil cards of the characters on the package front.
Where can I get D23 Lorcana Promo Card set?
A select amount of Lorcana promo cards were given away and sold at the D23 expo event 2022 in America. The Micky Mouse was given out to people who lined up, whilst a select amount of people could also purchase 6 extra cards: Stitch, Elsa, Cruella De Vil, Maleficent, Robin Hood, Captain Hook.
The Mickey - Brave Little Tailor promo is available free if you come through our booth experience!#D23 #D23Expo #DisneyLorcana #Ravensburger pic.twitter.com/f0PhHgeZVP

— Disney Lorcana (@DisneyLorcana) September 9, 2022
All of these cards will be available in the first set The First Chapter released but they won't contain the special D23 icon and will have a different foil treatment.
How many cards will there be in Lorcana: The First Chapter expansion set?
No official count has been released yet, however, we do know 200+ cards will be available on launch, so it's likely to be a big opening set!
How much will a Lorcana TCG Booster Pack cost?
The cost of a single Lorcana TCG Booster Pack will be as follows:
US: $5.99
EU: €5.99
UK: £4.99
Canada: $7.99
Lorcana Card Previews
Below are the first card previews of Lorcana TCG: The First Chapter.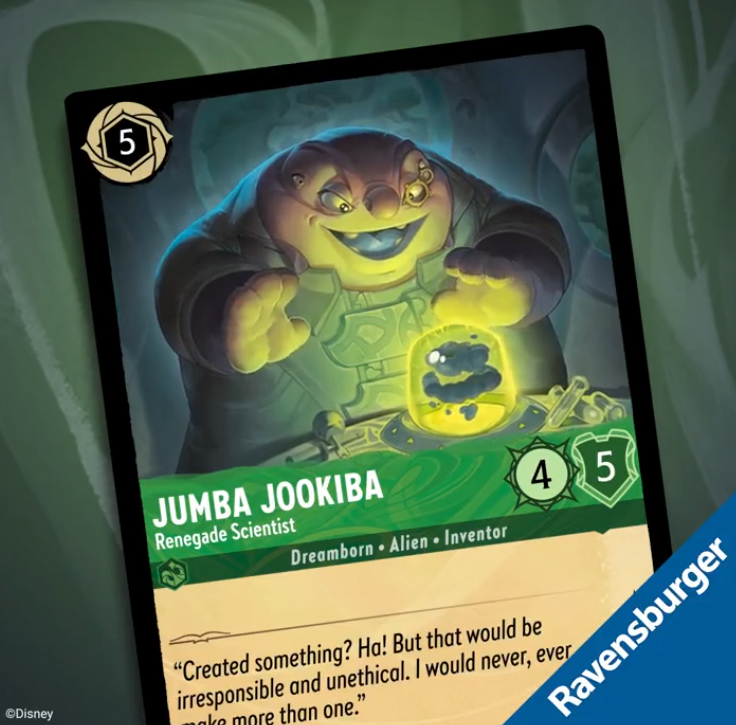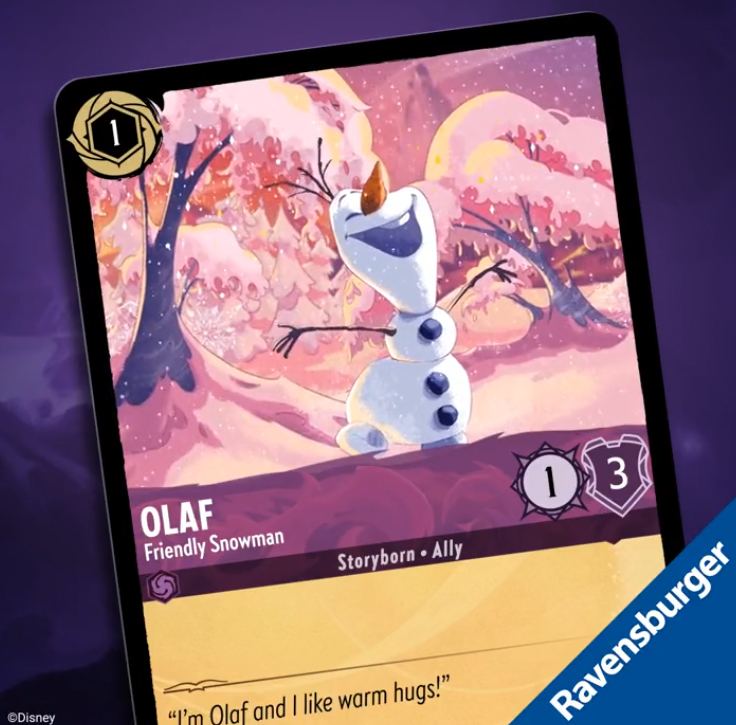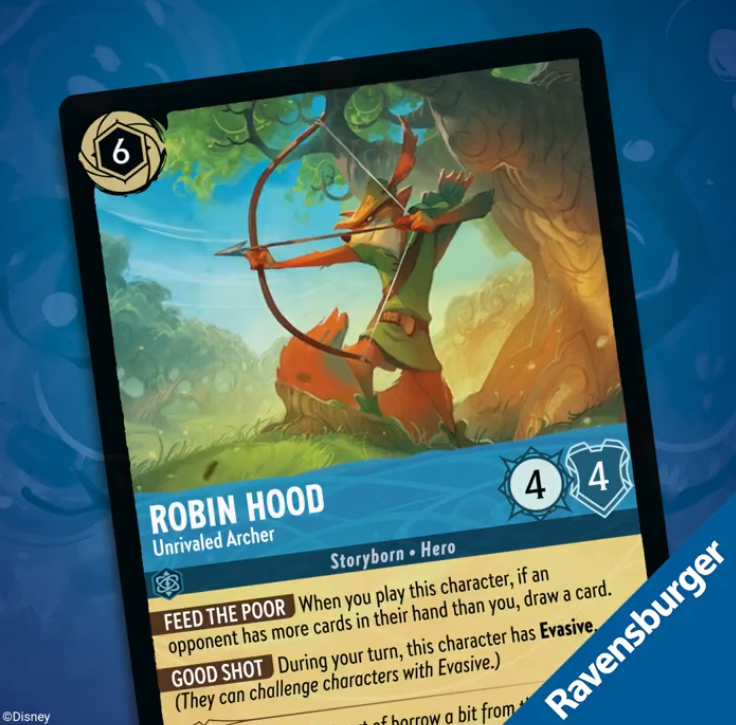 Lorcana Product Preview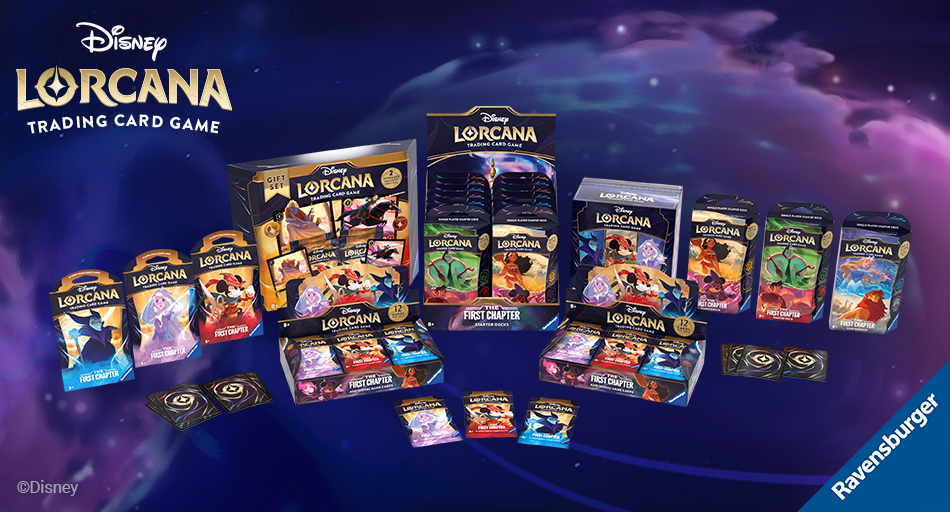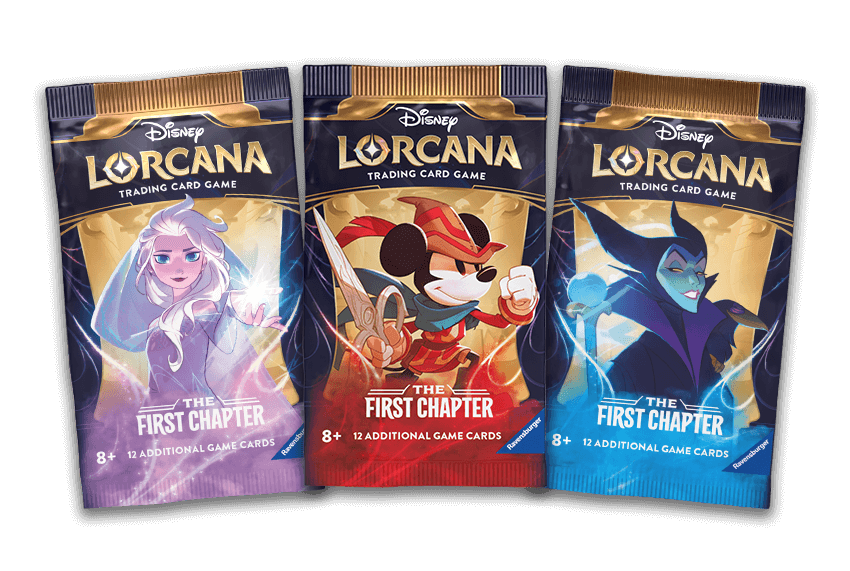 Lorcana Booster Packs
Lorcana Starter Decks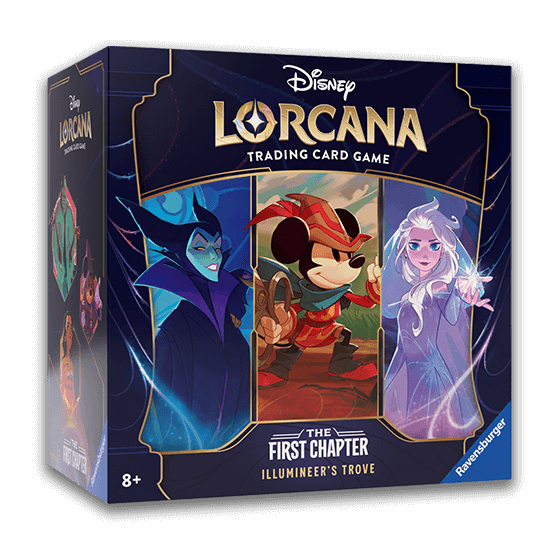 Lorcana Illumineer's Trove.
Lorcana Articles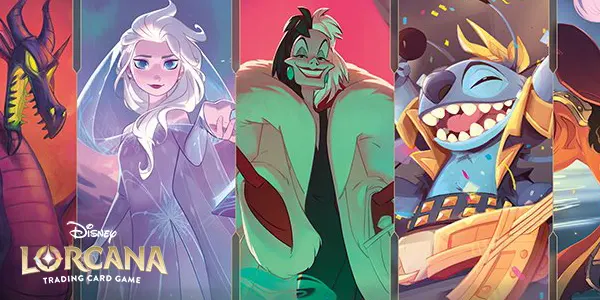 Disney Lorcana TCG: Are these the rarest and most expensive cards ever?