A new streaming platform called KICK.com has arrived and it's got content creators excited about a potential new competitor for Twitch.tv streaming site.
KICK has launched it's beta service as a streaming site, allowing content creators to stream their favorite video games to viewers. The site is very similar to other streaming sites, including the most popular streaming site Twitch.tv.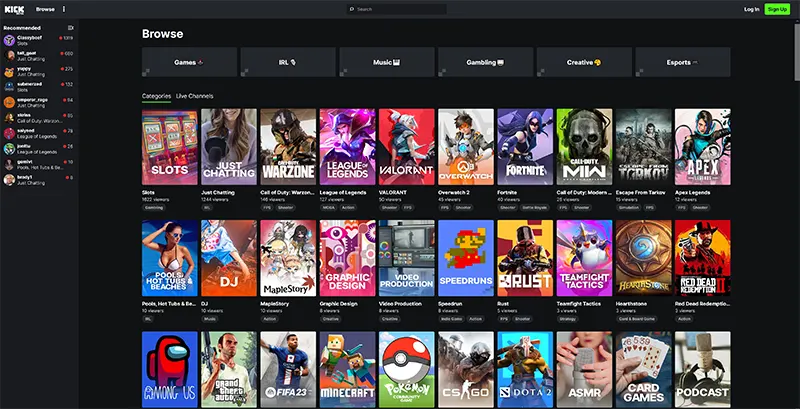 The site was put in the spotlight recently as it was announced popular streamer trainwreckstv revealed he was going to be joining Kick as a "non-owner advisor" and "non-exclusive broadcaster".
He reveals that the platform will aim to give creators a greater share of revenue generated through monetization of streams in a 95%-5% split.
As most of you know, I've been working on a couple projects to make the live streaming world better. Today I want to announce one of those projects. I'm joining https://www.kick.com/ as a non-owner advisor and non-exclusive broadcaster. I will work with their team to help creators succeed where Twitch has failed them - starting with a 95% split of all subscriber income to creators.
In a lengthy TwitLonger post, trainwrecks reveals that the platform will be designed to help "creators succeed where Twitch has failed".
It aims to give new streamers a subscriber button right away (a subscriber button is only available to well-established streamers on Twitch.tv; people who subscriber pay a monthly fee to see their favorite content creators streams without ads), 100% of all tips given to streamers and a Terms Of Service that will be clear to all streamers.
Currently not much is known about the new streaming platform Kick, including who owns it or what the plans are for the future.
The site doesn't have much on it apart from streaming categories, sign up pages and other basic streaming features. It is a beta, and a bare-bones one at that.
Can anyone compete with Twitch.tv?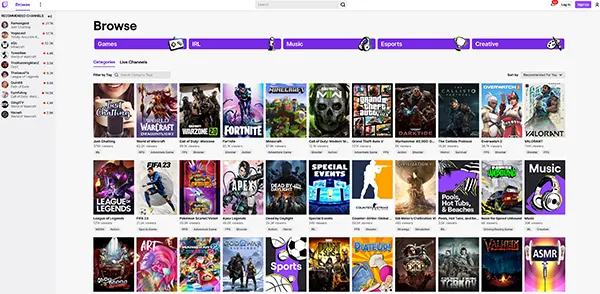 Streaming services have been trying to compete with Twitch.tv since its meteoric-rise as the #1 streaming platform.
Twitch.tv is an Amazon-owned company, being purchased for almost $1 billion in 2014.

High-profile Mixer.com was a streaming website owned by Microsoft that saw big names such as Ninja sign exclusive contracts to stream on the platform.
However, in 2020, it announced it was shutting down for good, marking a short and troubled lifespan of 4 years. Mixer now redirects to Facebook Gaming.
Other streaming services such as Youtube Gaming Live and Facebook Gaming have their own streaming platforms too, but none are as popular as Twitch currently.
What is your current favorite streaming platform for video games? Did you use Mixer back in the day and how did it compare to Twitch?
Let us know in the comments!