Pokemon TCG Classic is a brand new TCG set announced as part of Pokemon Presents Video presentation. This mysterious set contains a game board, reprinted base set cards and never before seen cards.
During the short promo clip from today's (27th February 2023) Pokemon Presents, we learned that the new Pokemon TCG Classic will be a "premium TCG product designed to last a lifetime".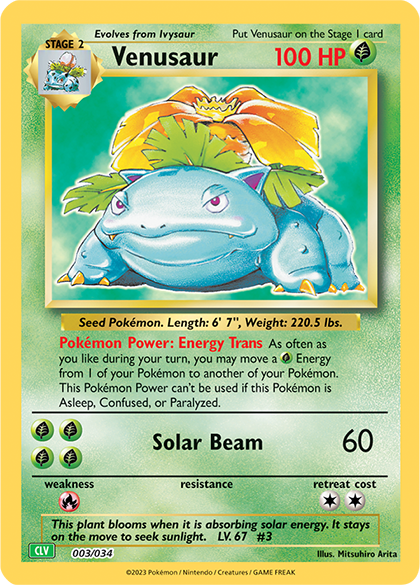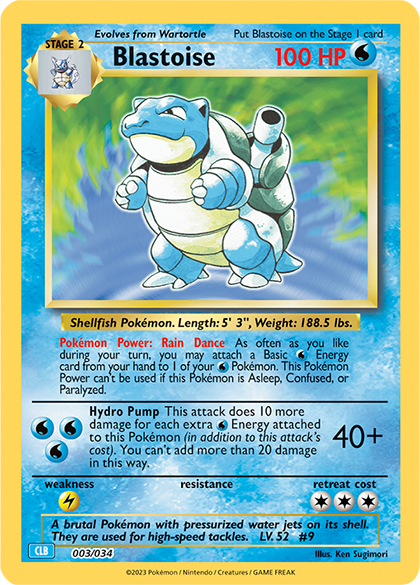 The Pokemon TCG Classic will contain three pre-built decks that will include the base set cards of Charizard, Blastoise and Venusaur. The preview images show there are 34 cards in this set, but that doesn't account for secret cards or the fact these are early-development images and could change.
Recount the days of Venusaur, Charizard, and Blastoise from Base Set running wild with three specially constructed decks featuring these fully evolved Kanto first partner Pokémon
From Pokemon press
Created as a collaboration among The Pokémon Company, Creatures Inc., and design firm nendo, Pokémon Trading Card Game Classic is a premium Pokémon TCG set that is designed to last a lifetime. Pokémon Trading Card Game Classic contains everything fans need to play the Pokémon TCG, including preconstructed decks and gameplay accessories—all of which have been uniquely designed to be both beautiful and functional to deliver a polished battling experience.
But that's not all, these pre-built decks will see brand new cards, including Ho-Oh ex and Lugia ex (EX cards are making a comeback for the Scarlet and Violet TCG series, with the first expansion coming in March).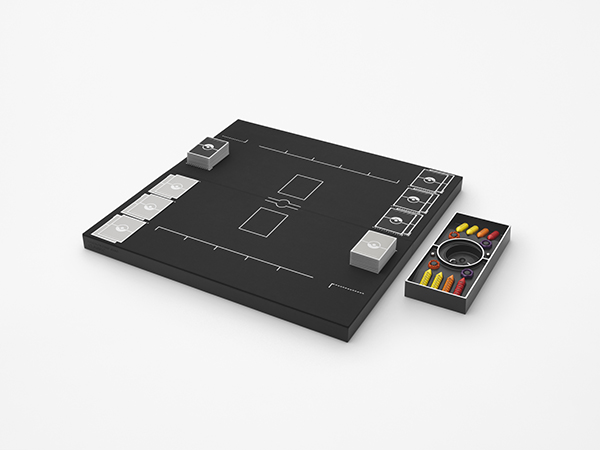 Along with the decks, Pokemon TCG Classic will also feature a game board for you to play out the classic TCG card game.
Pokémon Trading Card Game Classic features a foldable, portable two-player game board complete with card placement zones for your Active Pokémon, Benched Pokémon, deck, discard pile, and Prize cards. Since this board features a compartment at the center, it can also hold up to three decks and a toolbox featuring accessories you need for battling.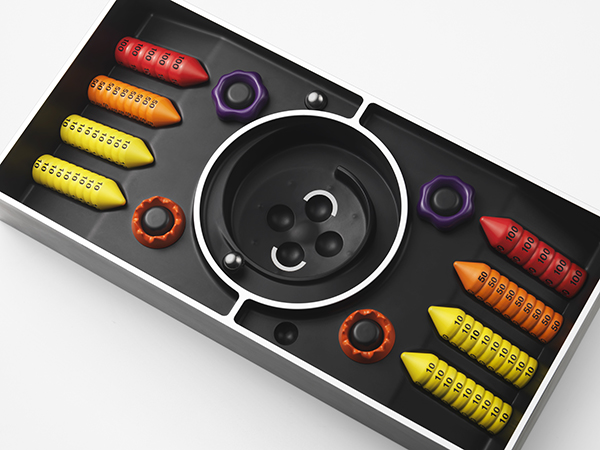 Pokemon has reprinted the classic base set cards before, with most recently featuring many of them in the Pokemon Celebrations TCG set that was one of the most popular sets of the Sword and Shield era. It too included a reprint of Charizard, Blastoise and Venusaur; will fans be just as excited for this new set as they were Celebrations?
Pokemon TCG Classic does not have a release date yet, but a "sneak peak" will be shown at the upcoming Pokemon World Championships in August 2023.
Pokemon TCG Classic expects to ship during late 2023.
Will you be getting the Pokemon TCG Classic set? Would you have preferred to see some other classic cards reprinted other than the base set cards? Let us know in the comments!