Fortnite Chapter 3 Season 1 begins with a brand new map with lots of new POIs and locations! There are also a few familiar areas that players from previous seasons will be happy see return.
This is the Fortnite World Map as of Chapter 3 Season 1.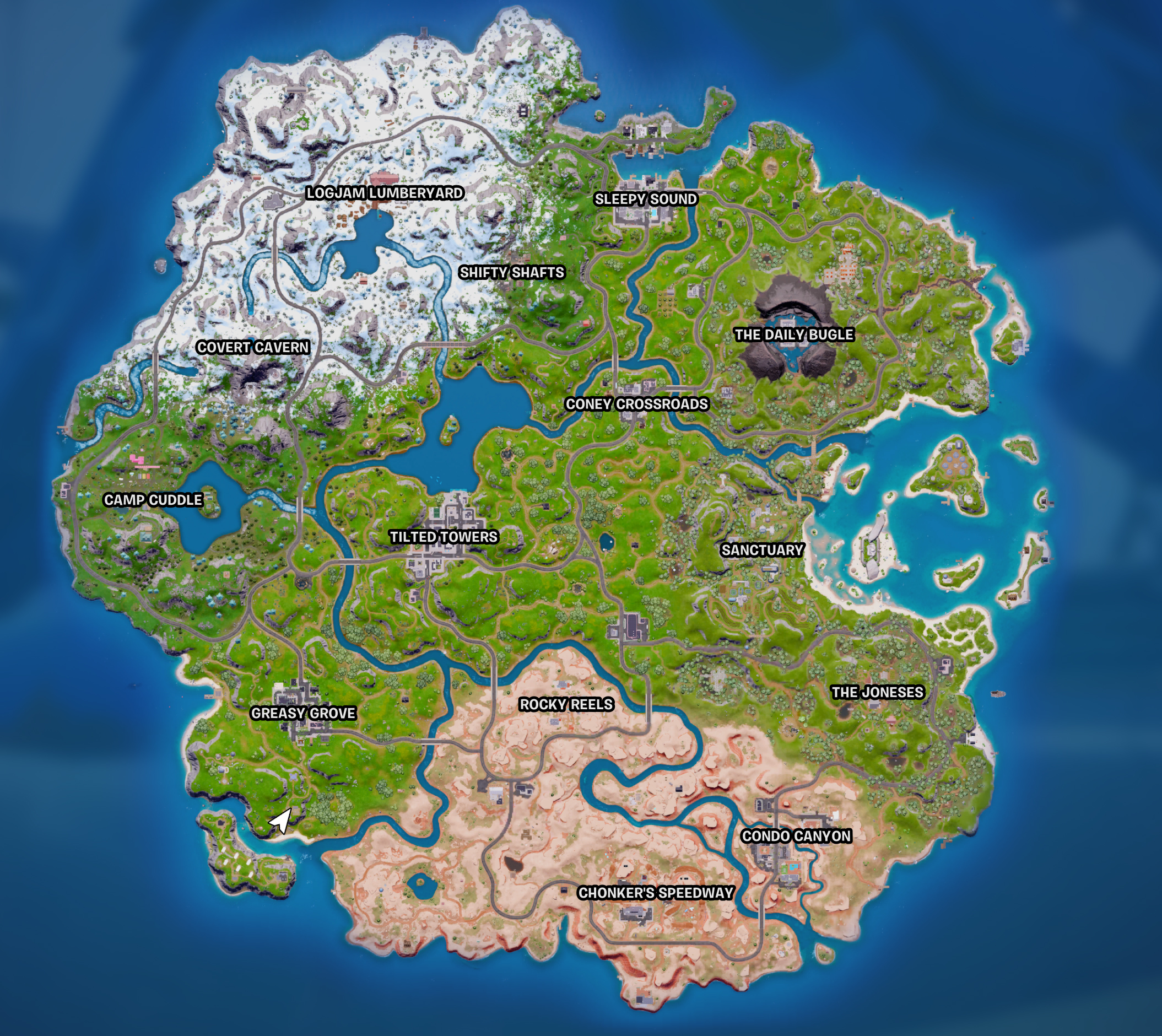 All Fortnite Chapter 3 Season 1 Named Locations
Here are the following Named Locations you can land during Chapter 3 Season 1:
Logjam Lumberyard
Sleepy Sound
Shifty Shafts
Covert Canyon
The Daily Bugle
Coney Crossroads
Camp Cuddle
Titled Towers
Sanctuary
Greasy Grove
Rocky Reels
The Joneses
Cando Canyon
Chonkey's Speedway
Tilted Towers Returns
As part of Fortnite update V19.10 Update, Tilted Towers was revealed as a new named location after the snow on the map thawed!
The Island's thaw goes on, and Tilted Towers has emerged from underneath the snow and ice! Go out on the town with this classic POI from Fortnite's past: build to the top of its iconic clock tower, bust into apartments, stop by restaurants, battle it out in the underground parking garage, storm No Sweat Insurance's office, and more on your urban excursion.
Returning Locations
The following named locations have returned to Fortnite Chapter 3 Season 1:
Shifty Shafts
Tilted Towers
Greasy Grove
What is your favourite location of Season 3 Chapter 1? Let us know in the comments!