You can now play the original Fortnite Map from Chapter 1 Season 1, along with the same weapons, items and gameplay that made the game so successful in it's early days.
Epic Games, the creator of Fortnite, have unleashed brand new tools for Fortnite creators called the Unreal Editor For Fortnite (UEFN). This tool is allowing creators to create their own Fortnite games and experiences within the Fortnite Game you currently have!
And lucky for us, creators have already started to develop the original Fortnite Season 1 Map and gameplay!
How To Play Original Fortnite Map Chapter 1 Season 1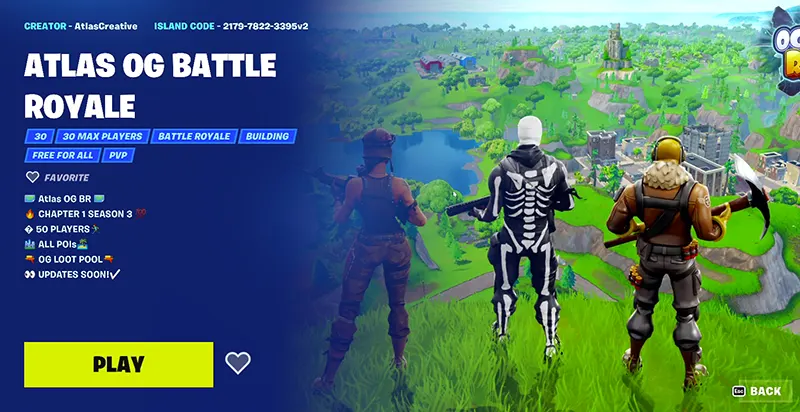 To play the original Fortnite map, it's very simple and easy to do. You just need to load up the current Fortnite game and head to creative.
A creator known as AtlasCreative have recreated the Fortnite Battle Royale Map 1:1. You can start playing it by entering Creative Island Code: 2179-7822-3395.
This mode is currently in BETA, so expect to find a few bugs and issues whilst the creators iron them all out.
Overall though it's a great way to experience the OG Fortnite.
Creative 2.0: Original Fortnite Map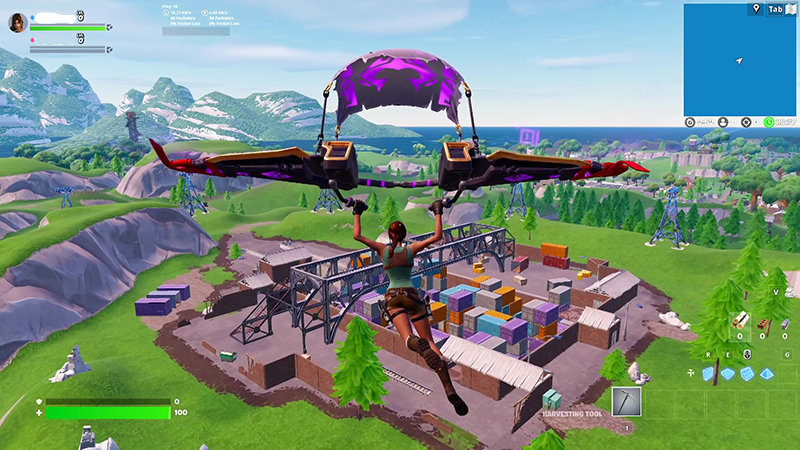 We've manage to play a couple of rounds so far and it does feel very close to the original Fortnite!
Currently, the game is limited to 30 players per round if you use the Matchmaking feature, but they hope to raise this number as they improve the map.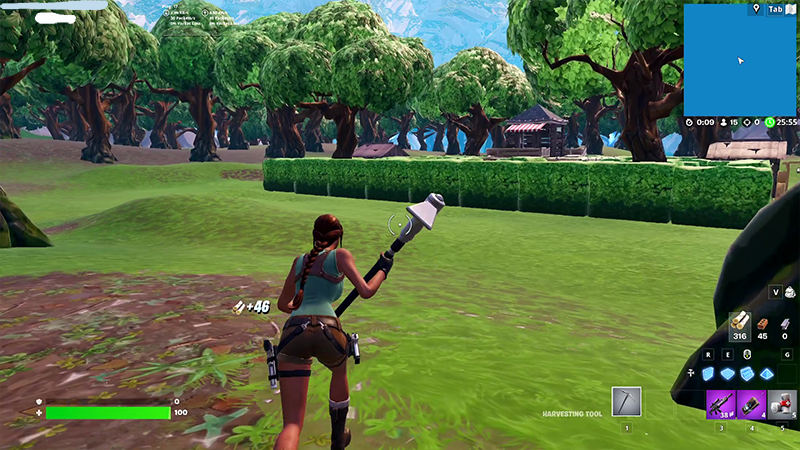 You'll also won't be able to see Storm Circles or the overview map very well; but hopefully these will get updated as time goes by!
The original Fortnite Loot is available; you'll have minis, half-pots and the return of the Chug Jug! Pump Shotguns, Scar and Rocket Launchers all feature in this Battle Royale game mode.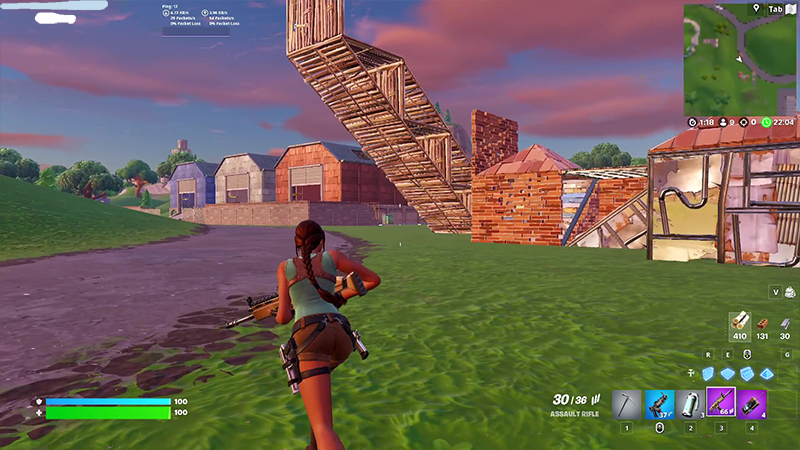 Original Fortnite named locations are all there including Tilted Towers, Moisty Mires and even Tomato Town!
The game does not feature zero-build mode currently, but it may be added in the future.
The game is running on the latest Fortnite Engine; so all the sprites are the updated versions and the in-game graphics are using the current Fortnite settings so you won't get that complete OG feel.
Bugs and Issues
Since the map is currently in BETA, you'll find there are a few issues with playing.
Textures may not load in performance mode
Battle Bus does not let you rotate or view the island as it travels across the map
Lobbies can get stuck and not start the game
Mantling is disabled but if you try you can get teleported under objects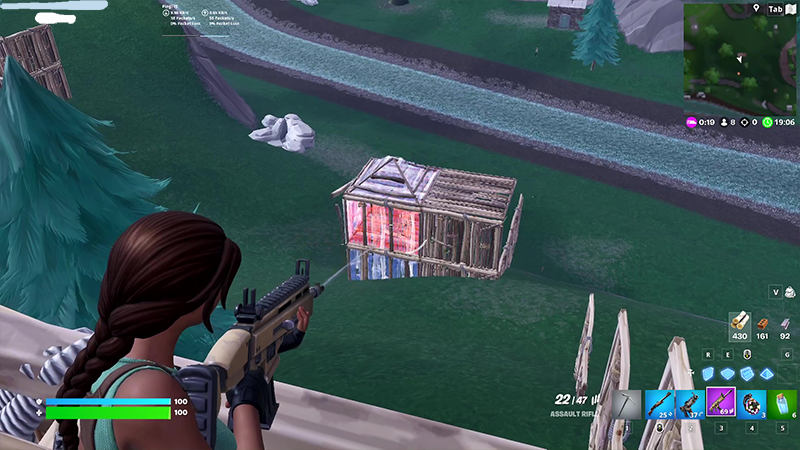 The gameplay is still quite smooth once you get into a game and hopefully these issues will improve as the developers update the mode.
UEFN tool is going to allow creators to get really creative with the new modes they'll be able to build. We're already seeing developers creating Chapter 2 maps and more.