Fortnite Chapter 3 Season 3 has landed and with it comes new map updates, including brand new locations, a new biome and lots of cool changes throughout the map!
Every season the Fortnite Battle Royale Map is updated with dramatic new POIs (points of Interest) and others are destroyed or removed from the map altogether.
Fortnite Chapter Season 3 Map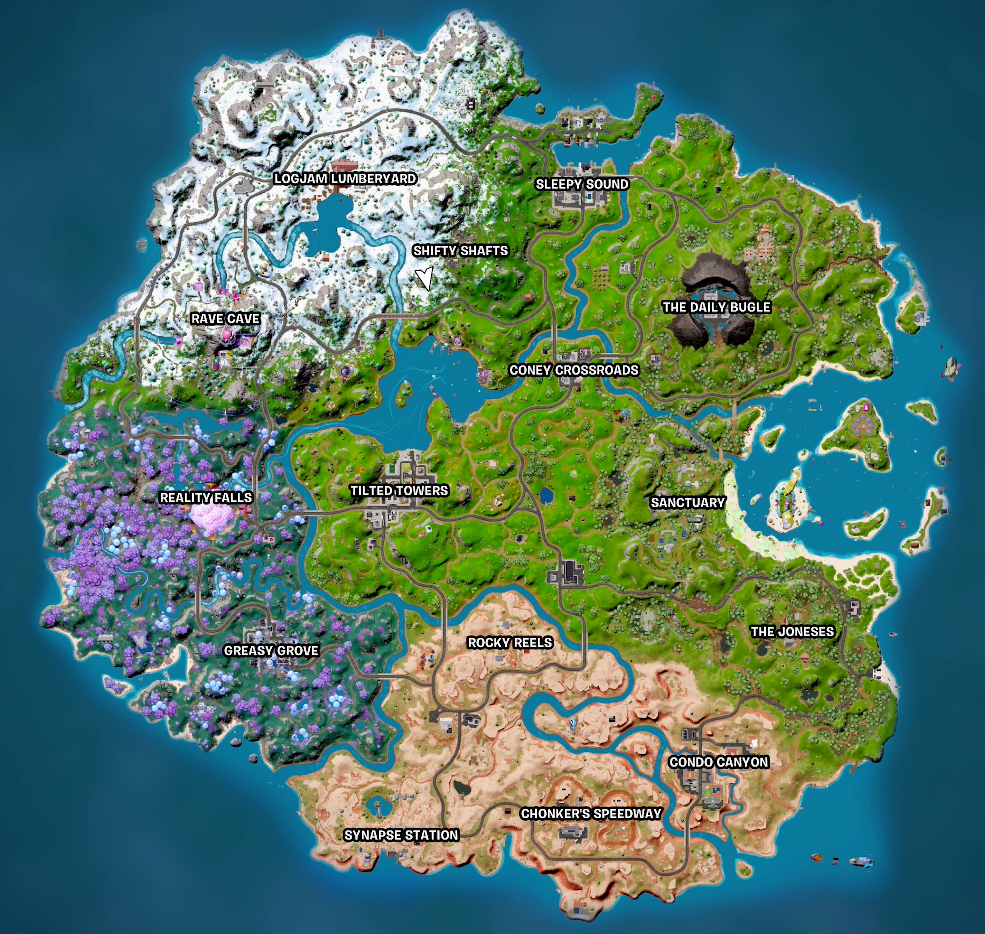 This season's update removed the IO Airships and now a new lush forest has appeared on the left side of the island, with all sorts of new mechanics for players to learn.
Logjam Lumberyard
Sleepy Sound
Shifty Shafts
Rave Cave
The Daily Bugle
Coney Crossroads
Reality Falls
Titled Towers
Sanctuary
Greasy Grove
Rocky Reels
The Joneses
Cando Canyon
Chonkey's Speedway
Synapse Station
Rave Cave and Reality Falls are the two new named POIs. There are plenty of other changes throughout the map also, so make sure to check out your favourite drop spots!
The following locations were removed from Chapter 3 Season 2:
Command Cavern
The Fortress
Camp Cuddle
Reality Falls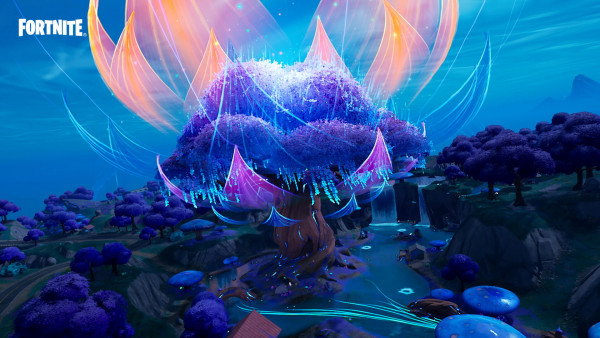 This area is a new biome; the purple landscape is full of trees and cover from above, making it perfect for sneaking around. Throughout the season, the Reality Tree that lies in the center of the area, will continue to have effects on the whole island...
The area is also home to the new Reality Seed Pods, which will give you better loot if you plant a seed and harvest it each game you play in Fortnite.