Fortnite Chapter 4 Season 2 has arrived with a brand new map update and it includes new locations for you to drop in. Chapter 4 Season 2 is named Mega, referring to the new Mega city metrapolis that you can now dive down onto in Fortnite Battle Royale.
Like with most seasons in Fortnite, Chapter 4 Season 2 brings with it fresh map updates and changes. This season includes 4 new named locations you can drop in, as well as a host of new changes.
Fortnite Chapter 4 Season 2 Map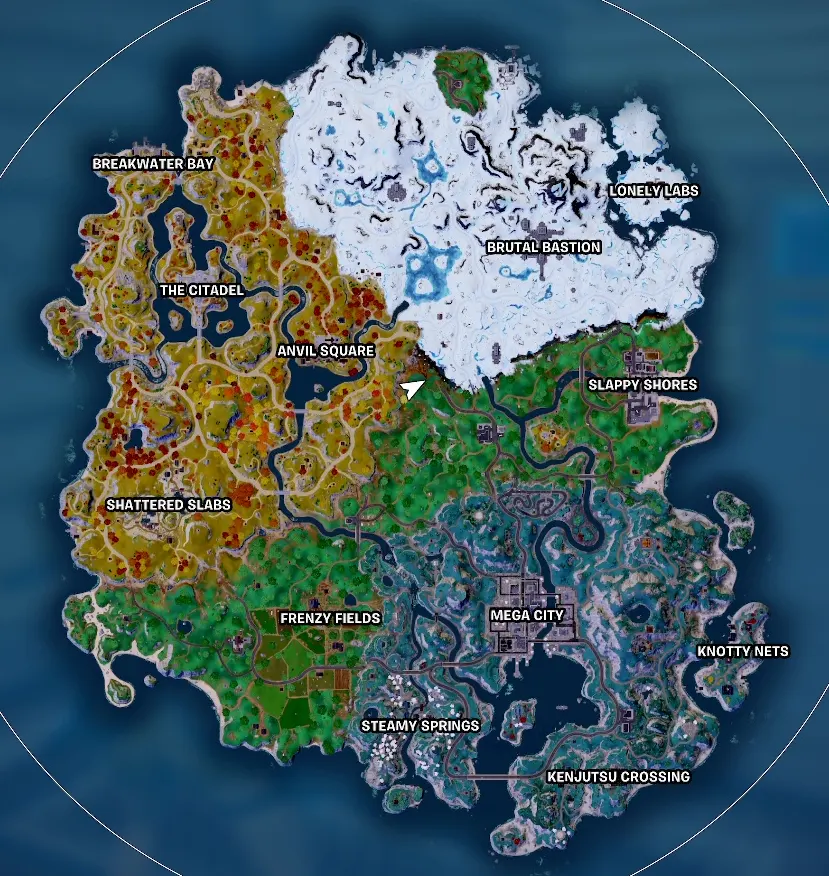 Named Locations
Breakwater Bay
The Citadel
Shattered Slabs
Anvil Square
Brutal Bastion
Lonely Labs
Frenzy Fields
Mega City (NEW)
Steamy Springs (NEW)
Knotty Nets (NEW)
Kenjutsu Crossing (NEW)
Slappy Shores
This season of Fortnite also introduces a new Biome: teal-tinted grass! As you can see from the updated map, this new biome is where all the new changes to the Fortnite Battle Royale Map have taken place compared to last seasons.
The following locations are no longer:
Here are some screenshots of the new Biome: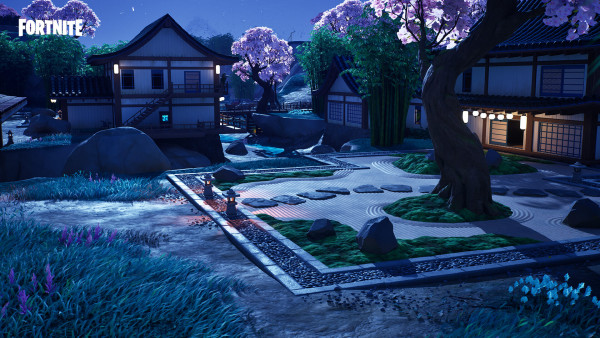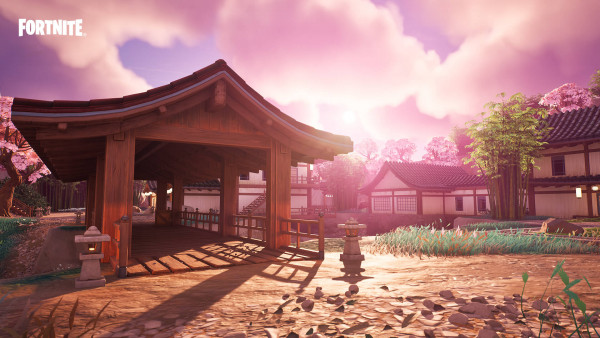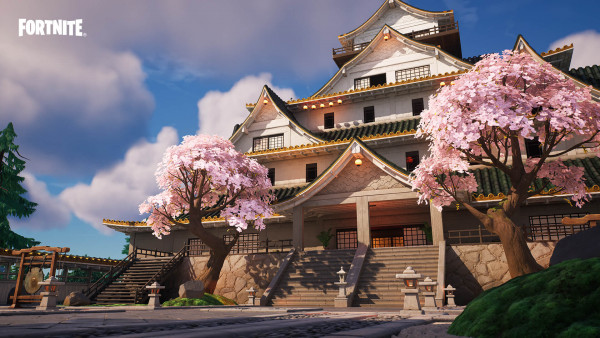 Fortnite Chapter 4 Season 2 - Mega City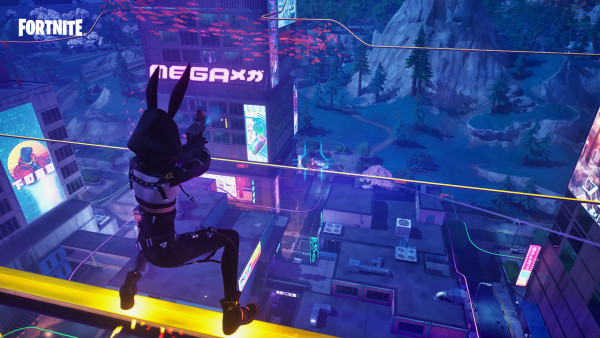 Mega City is likely to be the most populated drop location on the new Fortnite Map. Mega City plays host to a rail that you can skate around throughout the sprawling city.
You might also come across some new futuristic vehicles: Victory Crown Rogue and Nitro Drifter are now in available to ride in game!