Fortnite has introduced a new no-building game mode to it's Battle Royale Game and fans of the series are loving it. The new no building means players will now have to use the map as cover when engaging enemies, so put your pickaxes away and read our top tips for the new no building mode!
Fortnite No Building
As part of Fortnite Chapter 3 Season 2, all building has been disabled across normal game modes. This includes Solos, Duos, Trios and Squads. When you go to use your normal building binds, your character will just shake their head in disappointment.
If you miss the building mechanics, not to worry- they're still in Fortnite's competitive game modes: Arena.
UPDATE (29/03/2022): Zero Build Game Mode
Zero Build Game Mode
No Building is now a permanent game mode called Zero Build, which can be played in either Solos, Duos, Trios or Squads. The Zero Build Game Mode can be found in the discovery tab.
Zero Build Game Mode has all the same mechanics, with Overshield kept as your first line of defense. And of course, NO BUILDING!
Fornite New Mechanics
Along with disabling building, Fortnite has added several new mechanics to player's gameplay to help them navigate the map. They recently introduced the Fortnite Sliding Mechanic at the beginning of Chapter 3 Season 1, and now we have a few more to add to that list.
As many Fortnite Battle Royale players would know, using ramps to get to various locations has been a staple of the game. Well now you're going to have climb your way to the top.
Mantling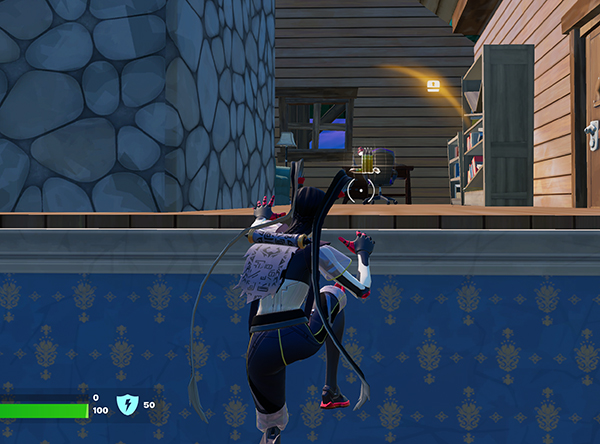 Fortnite players can now climb up on walls of buildings. Using your normal jump key, whenever a mantling area is available, you can now lift yourself up to the higher ground. With no stairs to use, this is a key component to the new no-build meta.
Sprinting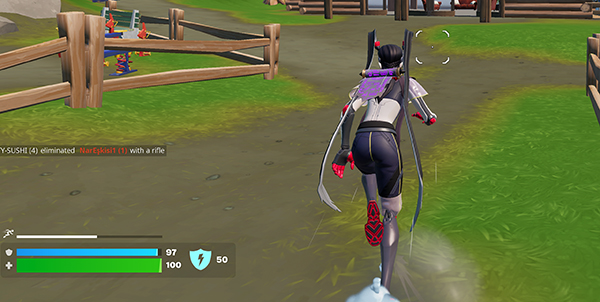 Sprinting has always been in Fortnite, however, there is a no burst sprint added to the game. With it's own unique keybinding, you can sprint away from danger for up to 10 seconds making it perfect for when you get caught out in the open.
Recharging Overshield

A new type of health has been added to players: Overshield. You'll notice in the health bar a new shield icon that can fill up to 50.
This acts as a buffer, allowing you to take 50 damage before your normal health is affected. The Overshield will also regenerate over time, so it's a good idea to allow it to recharge before taking on an opponent.
No Building Permanent Mode
The new no-building mode is not here to stay at the moment. Players have already been given hints that building will be returning to core game modes soon- however, whether or not Epic will make a permanent no-build playlist is unknown at this point.
It will all depend on whether players are enjoying the new mode- would you like to see the No Build Game Mode become permanent? Let us know in the comments!
Fortnite No Building Tips and Tricks
Most Battle Royale games do not have building mechanics like Fortnite in them. And with Fortnite now being in it's 20th Season, building has become a crucial part of playing the game. If you can't build, you're going to have a tough time against your opponents.
Make sure you get familiar with the new Chapter 3 Season 2 Fortnite Map.
Well with building being thrown out the window for at least a while, learning to play Fortnite is going to take some adjusting.
High Ground Is Key
This may seem obvious, but in a game where you can't build your own cover, taking high ground gives you an immediate advantage. You'll be able to spray down on your opponents, whilst they struggling to move upwards and take cover at the same time, giving you plenty of time to take them out.
When you drop into Fortnite, finding high peaks is key to early eliminations. Places like Camp Cuddle offer some great vantage points that you can use to take down any opponents that dare to venture out into the open.
Cow Catcher

The Cow Catcher is a new item added to Fortnite that you can find as floor loot in the Battle Royale game mode. It acts as a deployable barrier- essentially a piece of cover you can carry with you at all times. It's not very big- but it gives you enough cover to crouch behind whilst you're taking fire. It's great for getting heals off or using it to take out an enemy that is advancing towards you with no cover.
The Cow Catcher can also be used to upgraded vehicles and make them stronger. If you have an abundant of them, try throwing them on a vehicle as you traverse the map and no one will try to pick a fight with you.
Stay Edge Of Zone
Edge of zone is now going to be key in a no-builds Fortnite game. You'll be safe in the knowledge that players won't be coming up behind you (or rather, very rarely) and allows you to position yourself behind cover without exposing your back.
Being in the middle of the zone is the worst place; you're going to be targeted from many players; whilst the action will be fun, you're leaving yourself open to more attacks and going to find it harder to pick-up that Victory Royale.
Healing Items

If you find yourself being pinned down by another player and finding it hard to return fire, you can throw down a Shield Keg for an automatic heal, whilst being able to engage your opponent. A Shield Keg can heal 4 shield per second and they can be stacked up to 3 in your Inventory.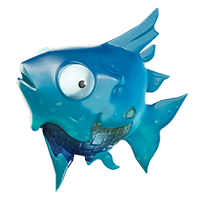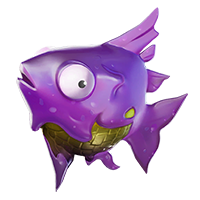 Slurp Fish are also great to carry but finding them can be a bit tricky due to the RNG of Fishing in Fortnite.
You'll find lots of Chug Splashes around the map; they drop from Chests, Coolers, Floor Loot and Llamas and stack up to 6 at a time. They are some of the best healers in the game with +20 HP or Shield.
Cars are great shields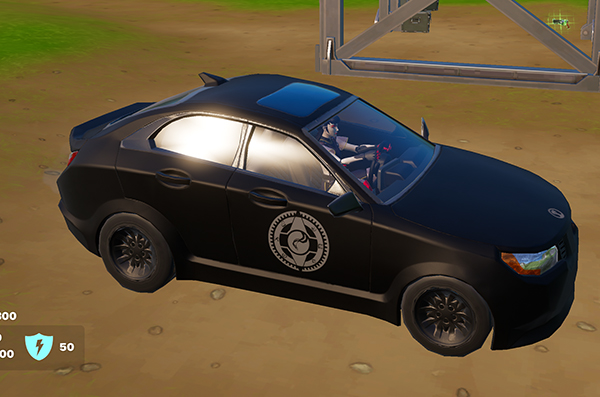 Moving around the Fortnite map you are infinitely more vulnerable than before, so you're going to have make more use of Fortnite's world to get you to each zone.
Cars have been in Fortnite for a while now, but they are a lot more important. They add extra protection as each car has it's own amount of health that stops you from taking damage. And not to mention they can get you out of danger faster than any other mechanic in the game.
What Guns To Carry in No Build Modes
Ideally, you want to reserve a couple of inventory spots for healing items. Then you want your setup to include an SMG (Combat or Stinger SMGs are currently in the game and shred opponents). A shotgun is great for ending a fight early; the Pump Shotgun is great for accurate shots whilst the Auto-Shotgun is good for spamming shots.

The Striker Burst Rifle is going to be your main long-range weapon. It's better than the current assault rifles in the game and there is even a Mythic gold version.
Snipers are decent early game, but towards late game you'll likely want to ditch them for heals or Cow Catcher items.
Shockwaves are great for getting out of sticky situations, so you may want to sacrifice a healing slot for these items. They're also great for landing on unsuspecting players. You can stack them up to 6.
Your Top Tips
Let us know your top tips for this new game mode in Fortnite. Are you enjoying the lack of building or would you like to see it return? Let us know in the comments below.