Fortnite's final update of Chapter Three Season 1 is here with V19.40 dropping across all platforms. This update introduces some new changes across public playlists, whilst competitive is left relatively unchange as it heads into the FNCS finals this weekend.
Fortnite Public Match Changes
We've just had the Bownanza Week, and now it's been changed to Amazing Web Week, which will run until March 8th 2022. This is part of Fortnite's ongoing weekly series of changes, with Amazing Web Week introducing:
Spider-Man Web Shooters now drop from Chests
Bouncers have been re-added to public playlists
Neither of these changes affect competitive playlists, such as Arena or Competitive competitions.
Along with these additions, there is a bunch of new Amazing Web Week Quests added that players can complete. Now's the time to get in game and finish up any remaining quests as Chapter 3 Season 2 approaches!
Check out the official Fortnite Update here.
Fortnite Imposters Update
The game mode Fortnite Imposters (based on the famous Among Us gameplay) has been updated so that Fortnite Voice Proximity Chat has been added. This allows players that are near each other to hear their voices, making communication during the game much more fun.
Fortnite Replays Update
Replays now have the ability to change the time of day. This is great for those who regularly watch their replays and find it difficult to see the action during night time.
This Week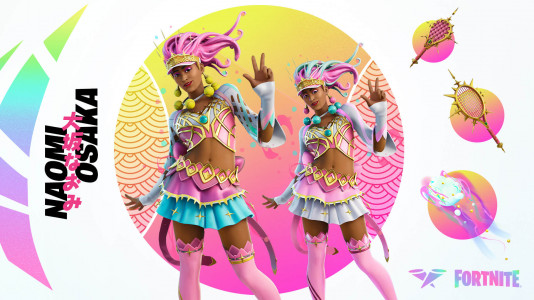 Reminder, this week the Naomi Osaka Cup takes place on Wednesday for all players who are Level 50+. The top players in each Region will earn the Naomi Osaka skins and if you score at least 8 Points, you'll get a special spray.
At the weekend is the final of the DUOs FNCS Championship. Tune in to the official Fortnite Twitch stream to see the action!