Fortnite may have lost some of its popularity from its glory days, but is Fortnite dead today? With its ever-changing seasons and updates, Fortnite is never far from controversial gameplay changes that always seem to leave the community split.
When Fortnite was released in 2017, its popularity skyrocketed. The free-to-play battle royale style game was extremely accessible, regardless of your platform or skill level, and led to the creation of an entirely new gaming community.
But, over the years, the game has changed. Each new chapter and season brings new additions and gets rid of features that may have been crowd favorites, even going so far as to add a no-build mode.
Top streamers and content creators left the game and similar releases like Apex Legends, Call of Duty Warzone and PUBG may have captured some of Fortnite's playerbase.
After five years of jumping off the Battle Bus, a lot of players are now asking, is Fortnite dead?
Fortnite's Popularity
In its first year, Fortnite had 20 million registered players enjoying the game. A Google Trends graph shows that 'Fortnite' was also a steadily popular search term in the years following its release, as more people began to gain interest in the game. There were slight declines at certain points, but they were almost always followed by another peak.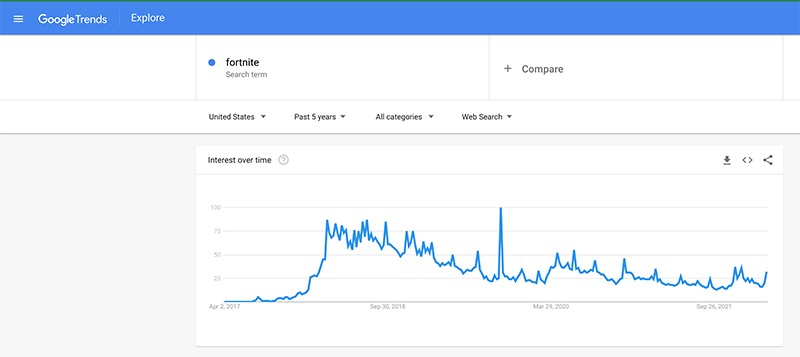 The Fortnite community exploded, leading to millions of people joining the game and famous Twitch streamers, like Tfue and Ninja, started streaming while playing Fortnite, attracting even more people.
Fortnite's accessibility makes it extremely popular, but Epic Games also started adding new features to the game, like in-game concerts and events, tournaments and competitive game modes and a hub for unique, player-made content in Creative mode. All of these extra features, in addition to the already popular Battle Royale game mode that Fortnite originally became popular for, continued to increase the number of players.
Since its release, Fortnite's popularity continued to grow, raking in more and more registered players. In February 2022, Fortnite had approximately 269,057,706 monthly players according to activeplayer.io and averaged about 24,215,194 players per day.
On top of people actually playing the game, Fortnite is also a popular topic on Twitch streams, bringing in thousands of viewers. While the numbers ebb and flow over time, in March 2022 there was an average of 92,899 viewers watching Fortnite Twitch streams according to TwitchTracker.

However, despite the growing number of players and the game's rising popularity, not everyone likes the way Fortnite has been progressing over the years. The new changes each season get a lot of people excited as they look forward to new mechanics, weapons and map locations, but all players don't feel that way.
Some players may feel that as soon as they're comfortable with the season and have developed a working gameplay strategy, it changes and they're forced to start over. Similarly, your level resets at the start of each new season. Some players see this as a challenge or a chance to build their profile again from the ground up and develop new skills, while others see this as more of a pain.
Steady Decline?
While it's clear that Fortnite does bring in large amounts of monthly players, their genuine interest and pleasure in the game may still be waning. With each new season and game change, there are growing pains and some players don't like having to play through them.
Fortnite Streamers Leaving
Back in Chapter 2 Season 3, one of the most popular Fortnite players, Tfue, quit playing the game. He said he wasn't enjoying Fortnite anymore and felt burnt out when he played. Similarly, another popular streamer, Ninja, also left the game for a period of time, but has since returned.
Regardless though, when streamers leave the game, they inevitably take some of their fans with them and start playing other games instead.
Seen as a Kid's Game
Fortnite's cartoony graphics and gameplay make it an accessible and appropriate game for younger audiences and even some adults. That said, when the younger audience that started playing Fortnite gets older, they may lose interest in the game's cartoon design. Instead they may opt for something a little more realistic or seemingly grown up, like PUBG, for example.
Epic Games v. Apple
In 2021, Epic Games sued Apple over Apple's in-app purchase policies. Epic Games accused Apple of running a monopoly on mobile gaming and in-app purchases, as Apple takes a fee from any in-app purchases on IOS devices. After a long legal battle, this essentially resulted in Fortnite being removed from the Apple app store.
The majority of Fortnite players weren't on mobile, however, 73 million players played exclusively on IOS, earning Epic Games an estimated $1.1 billion in lifetime mobile revenue before it was banned from the Apple app store.
All of these factors, from losing streamers to disconnecting with players and losing an entire audience on IOS have all contributed to Fortnite's decline in popularity. However, the numbers don't lie. Fortnite is still an extremely popular game with millions of players online every day. It seems the majority of the gripes about the game and the question of, 'is Fortnite dead?' are coming from jaded and former players, not the community as a whole.
Fortnite Revival?
Fortnite never really died or completely fell off, but certain things, like Ninja returning to the game, new added features and more pop culture connections have helped revive Fortnite and continue its popular reign.
Fortnite Pop Culture Collabs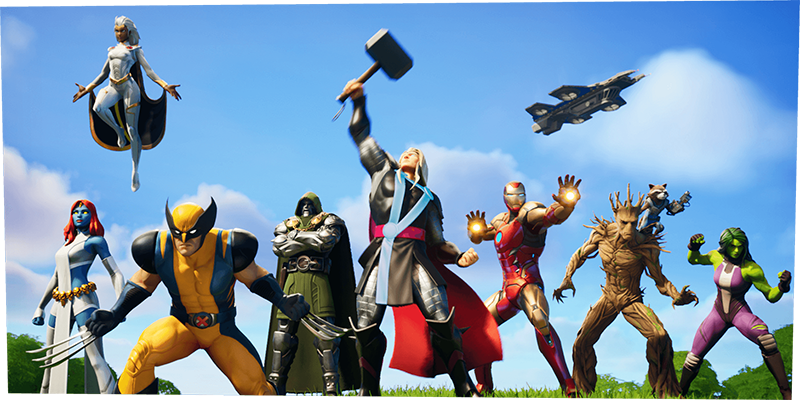 Something very unique about Fortnite is the way it continuously forms links between the game and pop culture. Fortnite has featured some large collaborations over the years including:
Ariana Grande
Marshmello
Marvel
DC Comics
Rick and Morty
Star Wars
Naruto
Silk Sonic
Halo
And that list is just a few of the many collaborations Fortnite has done.
These collaborations attract players by allowing them to play as some of their favorite artists or characters. These unique skins often come with themed Back Blings, Pickaxes, Gliders and sometimes even emotes, making them great additions to a player's collection.
Fortnite is also good at featuring trendy emotes with songs that are currently popular, especially on platforms like TikTok. This, again, helps to attract players to the game and especially to the Item Shop to purchase new items to add to their Locker.
New Seasons, New Features
With each new season comes new features and the elimination of previous locations, mechanics and weapons. Sometimes, this can turn players away, but not always.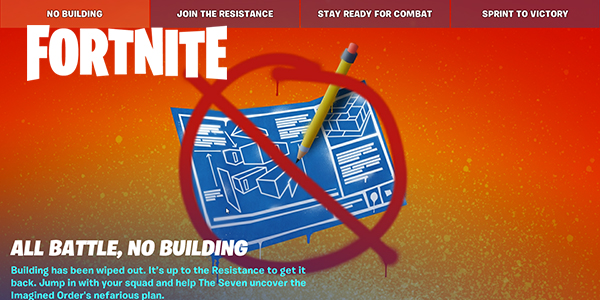 Specifically in the new Chapter 3 Season 2, players seem to really enjoy the new no-building game mode in Battle Royale - even Ninja.
The new no-building feature makes Battle Royale hyper-focused on ground maneuvers and basic skills like dodging and aiming.
Prior to Chapter 3 Season 2, it was common to come across players in Battle Royale that were very skilled and very quick builders, making it almost impossible to get a hit on them. This frustrated a lot of players and could take the fun out of the game.
But with building currently out of game for the time being, it's a completely different experience and — given the continued popularity Fortnite has — it's being well-received by players.
Is Fortnite Dead?
Is Fortnite dead? It doesn't seem like it. While there are certainly some elements of the game that may have turned players away over the years, Fortnite still seems to be alive and well. The game brings in an impressive amount of players on average and Fortnite Twitch streams are still relatively popular given the game's age.
Like anything, there is certainly always room for improvement and there will also always be people who simply just don't like the game anymore. Either way, it's hard to say Fortnite is dead after looking at the data. It's likely its popularity will continue to ebb and flow as seasons change and features are added and subtracted from the game.
But for now, Fortnite isn't dead. So hop on the Battle Bus and check out the new features Chapter 3 Season 2 has to offer.