A surprise announcement for the second set of Disney Lorcana has revealed an extra special collection called Disney Lorcana: Disney100 Edition that is being released to celebrate 100 years of Disney!
Disney Lorcana: Disney100 Edition Set is to feature 6 cards from The First Chapter and Rise Of The Floodborn sets in alternative-artworks, similar to the Enchanted Rare cards released for The First Chapter.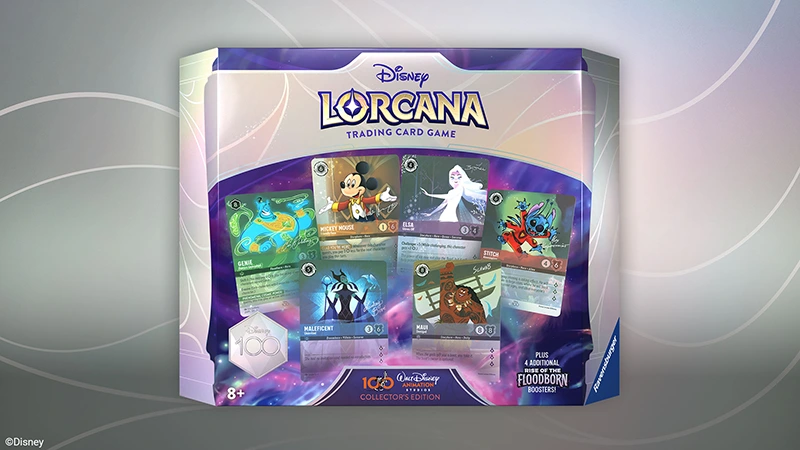 You'll be able to buy the Disney Lorcana: Disney 100 Collectors Edition that will contain all 6 cards! It will also come with 4 Booster Packs of the newly announced second set, check out our Rise Of The Floodborn Preview!
Lorcana Disney100 Cards
The Disney Lorcana: Disney100 Collector's Edition is set to release on December 1st 2023, the same date as Rise Of The Floodborn set releases world wide.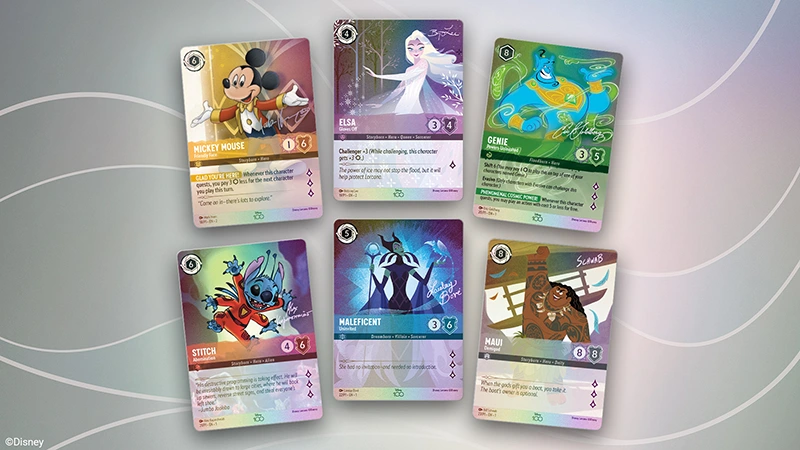 The artwork of the 6 Disney100 Edition cards is being drawn by animators from Walt Disney Animation Studios!
What Lorcana set are you most excited for?
Each card also has a signature of the artist printed onto the front of the card. They also have their own exclusive frame and icon at the bottom of the card to distinguish them from other cards.
The 6 Disney100 Edition Cards are:
Mickey Mouse
Elsa
Genie
Stitch
Maleficent
Maui
Disney has been celebrating their 100 years anniversary all year, with the release of several 100-year anniversary themed products and events.
This includes the release of the Weiss Schwarz Disney 100 collection, which was released earlier this year.
Where to buy Disney Lorcana: Disney100 Edition?
You'll be able to purchase Disney Lorcana: Disney100 Collector's Edition from the same stores that hold Disney: Lorcana's Rise Of The Floodborn.
This includes Ravensburger Official Store and the Disney Store.
Since this set releases on December 1st, it won't be going to Local Card Game stores first (although we expect them to stock it). You'll be able to find the Disney100 Collector's Edition at most major retailers that stock Disney Lorcana.
The First Chapter has just released and there are a lot of concerns over initial supply; Ravensburger has announced that a new wave of Disney Lorcana: The First Chapter will be printed in Q1 of 2024.