Each time you take on a dungeon run in Spiritfall, you can choose from a selection of weapons to start with. Choosing your weapon will alter your playstyle immensely and you cannot change them mid-run, so choose wisely!
When you first begin Spiritfall, you'll only have access to the Battle-Hammer Axe weapon. As you collect more Combat Rune tokens, you'll then be able to spend them at the Runesmith to unlock new weapons and upgrade existing ones.



The Runesmith can be found underground in The Sanctum. You can obtain Combat Runes from Dungeon runs.
Spiritfall Weapons and Upgrades
Battle-Hammer Axe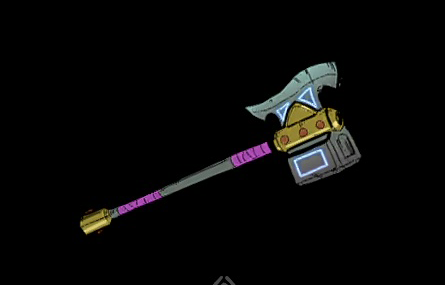 Cost: Default-Unlocked
| Upgrade | Effect | Cost |
| --- | --- | --- |
| Perfect Launcher Plus | This weapon's Perfect Launcher remains available for a little longer after fully charging. | 1 Combat Rune |
| Tier 2 Minor Enchantments | Stronger variants of Minor Enchantments may appear for this weapon in Regional Shrines. | 2 Combat Runes |
| Tier 3 Minor Enchantments | Even stronger variants of Minor Enchantments may appear for this weapon in Regional Shrines. | 3 Combat Runes |
| Unlock 8th Enchantment Slot | Unlocks an additional Enchantment Slot for this weapon. | 1 Combat Rune |
| Unlock 9th Enchantment Slot | Unlocks an additional Enchantment Slot for this weapon. | 2 Combat Runes |
| Unlock 10th Enchantment Slot | Unlocks an additional Enchantment Slot for this weapon. | 3 Combat Runes |
Sisterhood Gauntlets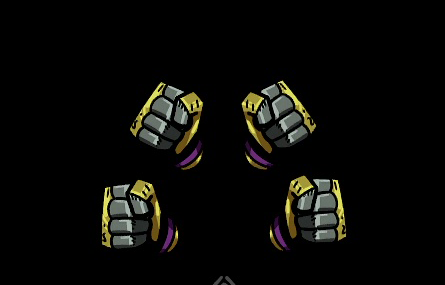 Cost: 2 Combat Runes
| Upgrade | Effect | Cost |
| --- | --- | --- |
| Perfect Launcher Plus | This weapon's Perfect Launcher remains available for a little longer after fully charging. | 1 Combat Rune |
| Tier 2 Minor Enchantments | Stronger variants of Minor Enchantments may appear for this weapon in Regional Shrines. | 2 Combat Runes |
| Tier 3 Minor Enchantments | Even stronger variants of Minor Enchantments may appear for this weapon in Regional Shrines. | 3 Combat Runes |
| Unlock 8th Enchantment Slot | Unlocks an additional Enchantment Slot for this weapon. | 1 Combat Rune |
| Unlock 9th Enchantment Slot | Unlocks an additional Enchantment Slot for this weapon. | 2 Combat Runes |
| Unlock 10th Enchantment Slot | Unlocks an additional Enchantment Slot for this weapon. | 3 Combat Runes |
Astral Cord Bow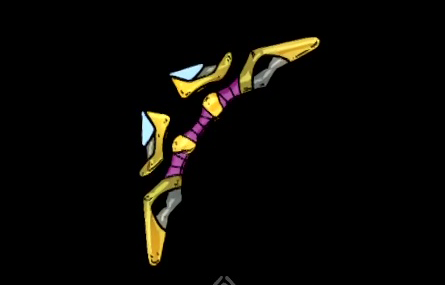 Cost: 3 Combat Runes
| Upgrade | Effect | Cost |
| --- | --- | --- |
| Perfect Launcher Plus | This weapon's Perfect Launcher remains available for a little longer after fully charging. | 1 Combat Rune |
| Tier 2 Minor Enchantments | Stronger variants of Minor Enchantments may appear for this weapon in Regional Shrines. | 2 Combat Runes |
| Tier 3 Minor Enchantments | Even stronger variants of Minor Enchantments may appear for this weapon in Regional Shrines. | 3 Combat Runes |
| Unlock 8th Enchantment Slot | Unlocks an additional Enchantment Slot for this weapon. | 1 Combat Rune |
| Unlock 9th Enchantment Slot | Unlocks an additional Enchantment Slot for this weapon. | 2 Combat Runes |
| Unlock 10th Enchantment Slot | Unlocks an additional Enchantment Slot for this weapon. | 3 Combat Runes |