The fourth expansion for Pokemon TCG Scarlet and Violet has been announced as Paradox Rift! Check out our preview of the set with the latest product images and cards revealed.
Coming hot off the flames of Obsidian Flames, Paradox Rift is the latest set to be announced by Pokemon TCG.
Paradox Rift set will release on November 3rd, 2023 worldwide, so mark your calendars!
The new set is set to feature Pokemon from Scarlet and Violet series, with the theme being Ancient and Future Pokémon. You'll also get to see cards featuring the newest Pokemon that were unvieled in the Pokemon World Championships.
The preview of Paradox Rift notably includes 7 brand new Hyper Rare cards for players to collect:
13 Pokémon ex and seven Tera Pokémon ex
34 illustration rare Pokémon
15 special illustration rare Pokémon and Supporter cards
28 ultra rare full-art etched Pokémon ex and Supporter cards
Seven hyper rare gold etched cards
So it sounds like this set is going to be massive!
Paradox Rift will be releasing after the special set Pokemon 151 Set, that is due in September.
Paradox Rift Products
As with every early announcement, we get to see lots of the Paradox Rift products that are announced for this set. As it is a main set, we'll get Booster Boxes, Elite Trainer Boxes and more!
Paradox Rift Booster Box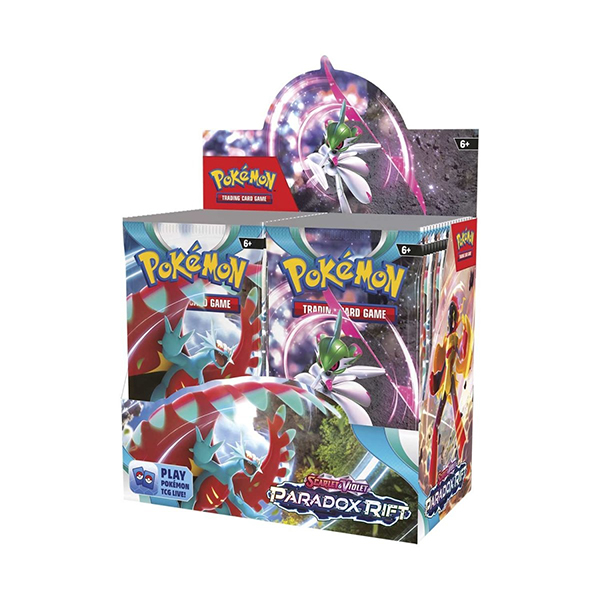 The Paradox Rift Booster Box is the perfect way to start off your collection as it contains 36 Booster Packs; usually you're able to pick up these boxes at discounts, making even more savings than if you just purchased the Booster packs individually.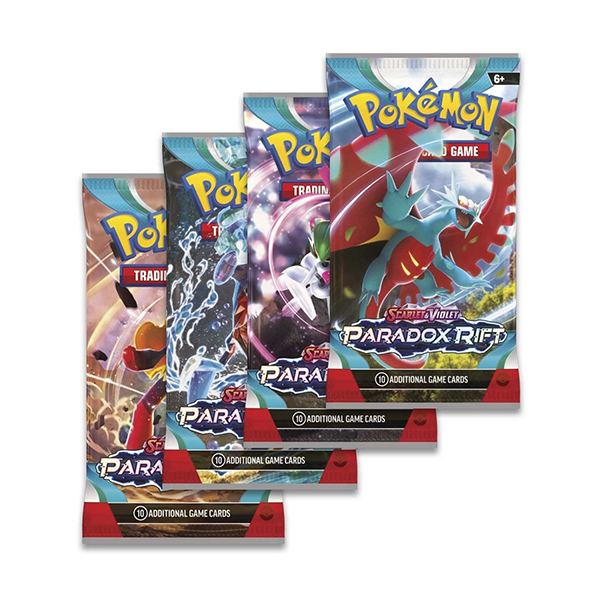 We've also gotten artwork for four Booster Packs, which include the Pokemon: Roaring Moon, Garchomp, Armarouge and Iron Valiant.
Paradox Rift Elite Trainer Box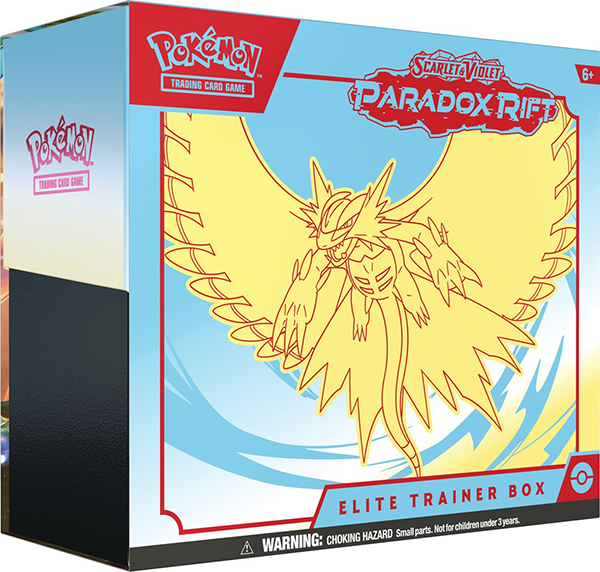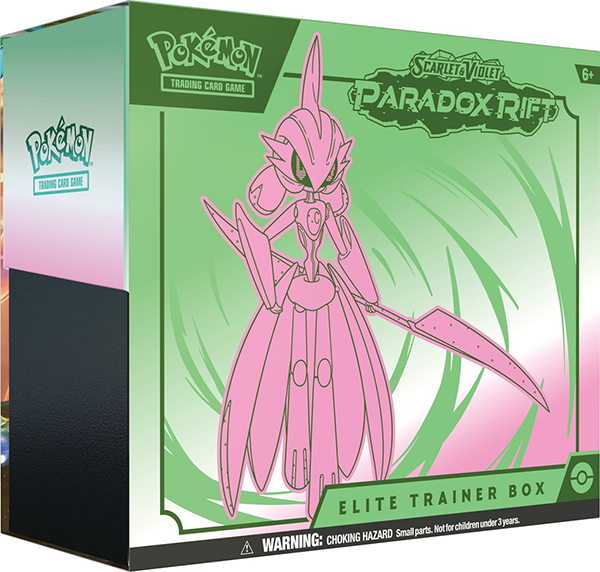 Paradox Rift will feature two different versions of Elite Trainer Boxes (similar to the Scarlet and Violet Base Set).
We also get some great new information on the type of Pokemon that will appear in the set from the product description:
Dive into the clouds and explore a land that appears to be unbound by time! With ferocious attacks, Ancient Pokémon like Roaring Moon ex and Sandy Shocks ex appear alongside artificial Future Pokémon like Iron Valiant ex and Iron Hands ex. Meanwhile, Garchomp ex, Mewtwo ex, and others Terastallize to gain new types, as Armarouge ex, Gholdengo ex, and more Pokémon ex join the fray. Adventure awaits as timelines collide in the Pokémon TCG: Scarlet & Violet—Paradox Rift expansion!
Mewtwo EX is making a comeback!
The Pokémon TCG: Scarlet & Violet—Paradox Rift Elite Trainer Box includes:

9 Pokémon TCG: Scarlet & Violet—Paradox Rift booster packs

Each booster pack contains 10 cards and 1 Basic Energy. Cards vary by pack.

1 full-art foil promo card featuring Scream Tail
65 card sleeves featuring Roaring Moon
45 Pokémon TCG Energy cards
A player's guide to the Scarlet & Violet—Paradox Rift expansion
6 damage-counter dice
1 competition-legal coin-flip die
2 plastic condition markers
A box to hold everything, with 4 dividers to keep it organized
A code card for Pokémon Trading Card Game Live
There is also the PokemonCenter Exclusive ETB which contains another promo card and more packs. Pre-Orders just went up!
Paradox Rift Card Previews
No card previews have yet been made available.