Silver Tempest is the final expansion of the Pokemon TCG Sword and Shields series set to release later this year. It will be the 12th expansion of the series, which started all the way back in February 2020 with the release of Sword & Shield main set.
Silver Tempest will be released on November 11th 2022 and will be the final set released for the 2022 year. Although no card images have been released just yet, we do know that the set will contain Radiant Jirachi and Radiant Alakazam. It will also see the return of VSTAR cards, with the legendary Pokemon Lugia featuring as a VSTAR!
Silver Tempest is out now! Check out the Silver Tempest Card List here.
From the Pokemon Press:
Aug. 25, 2022 — Today, The Pokémon Company International unveiled the latest expansion of the best-selling Pokémon Trading Card Game (TCG), Sword & Shield—Silver Tempest, coming to participating retailers around the world starting on Nov. 11, 2022.
 
Sword & Shield—Silver Tempest will introduce more Radiant Pokémon—such as Radiant Jirachi and Radiant Alakazam—which are Shiny Pokémon, illustrated in etched artwork, that often have a powerful Ability or attack. The expansion will also highlight more Pokémon VSTAR, including Lugia VSTAR and Regidrago VSTAR, plus the first Pokémon VSTAR in the Pokémon TCG to not be fully evolved: Alolan Vulpix VSTAR.
This set may become very popular due to it being the last in the Sword and Shields series and leading to the build up of the new Scarlet and Violet series!
The following early release details have also been released via Pokemon.com:
Over 190 cards

3 brand-new Radiant Pokémon

6 awesome Pokémon VSTAR

15 powerful Pokémon V and 1 enormous Pokémon VMAX

30 cards with special art in the Trainer Gallery subset

More than 15 Trainer cards
Silver Tempest Booster Packs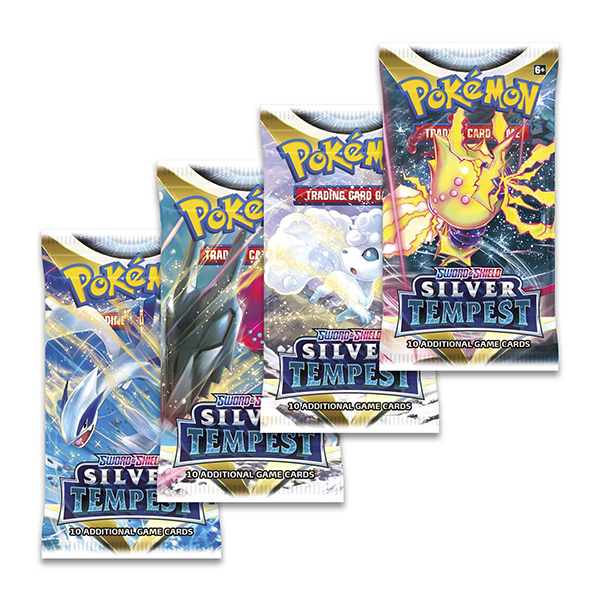 The Booster Pack artwork for Silver Tempest has been released.
The packs include Lugia, Alolan Vulpix, Regidrago and Regieleki, which means they should all be featured cards in the Silver Tempest set!
You can buy a Booster Box of this set which will contain 36 packs in total.
Silver Tempest Cards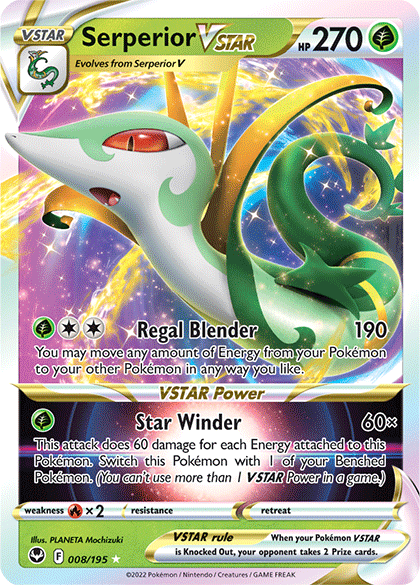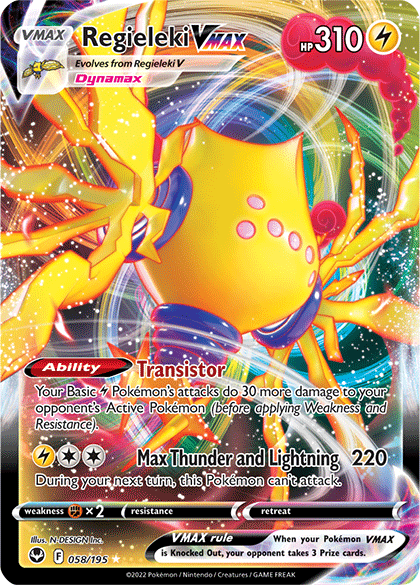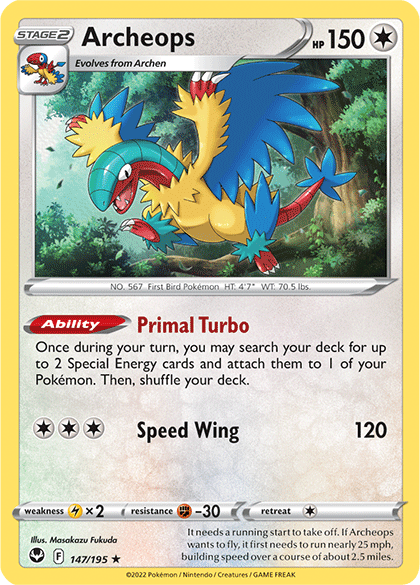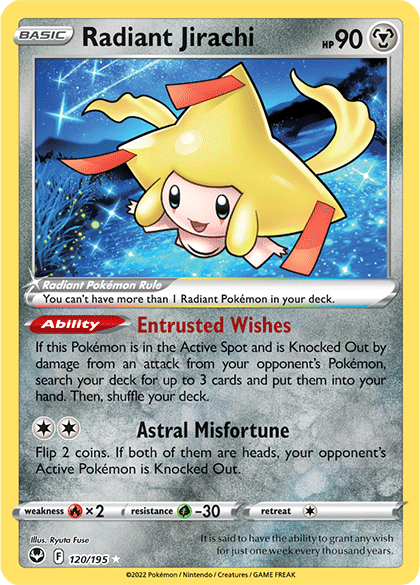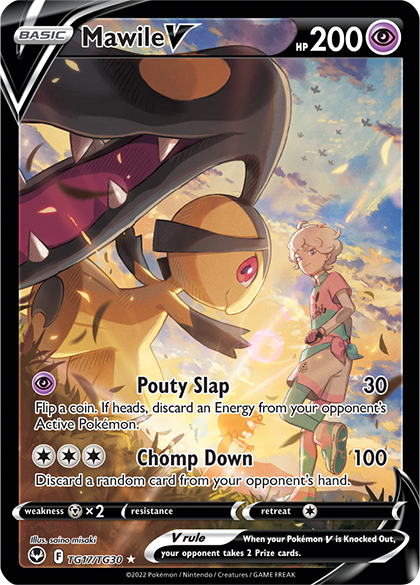 The first Silver Tempest preview cards have been published!
The cards include:
Serperior VSTAR
Regieleki VMAX
Archeops
Radiant Jirachi
Mawile V
Silver Tempest Elite Trainer Box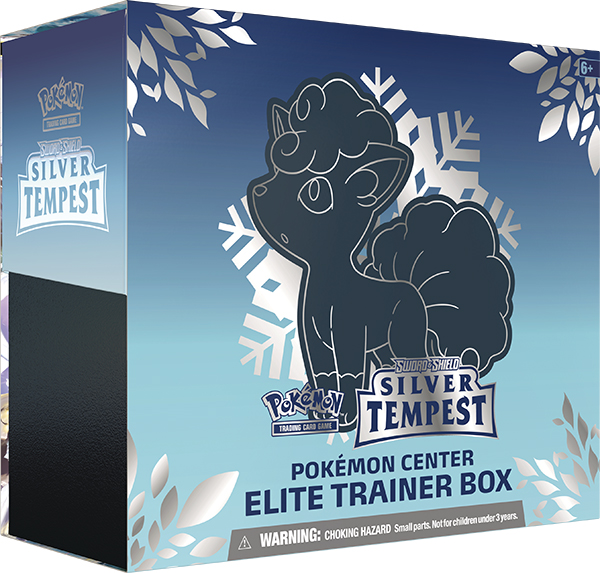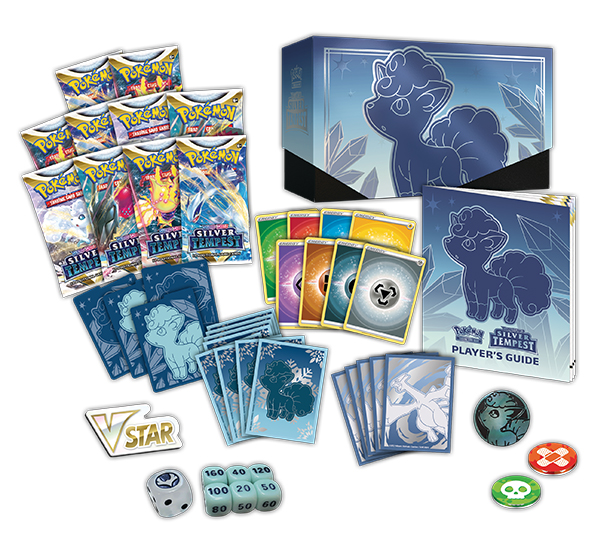 With each main set also comes an Elite Trainer Box, and Silver Tempest is no different. It comes with 10 Booster packs, sleeves, player's guide and dice to help players start playing the Pokemon TCG!
The full contents of the box are, which can be purchased from the official PokemonCenter website:
This Pokémon TCG: Sword & Shield—Silver Tempest Pokémon Center Elite Trainer Box can be found only at Pokémon Center and comes with exclusive accessories—an extra set of card sleeves and a metallic coin—plus 10 booster packs (two more than in a standard Elite Trainer Box).

10 Pokémon TCG: Sword & Shield—Silver Tempest booster packs

Each booster pack contains 10 cards and either 1 basic Energy or 1 VSTAR marker. Cards vary by pack.

65 card sleeves featuring Alolan Vulpix
65 card sleeves featuring Lugia
45 Pokémon TCG Energy cards
A player's guide to the Sword & Shield—Silver Tempest expansion
6 damage-counter dice
1 competition-legal coin-flip die
1 metallic Pokémon coin featuring Alolan Vulpix
2 acrylic condition markers
1 acrylic VSTAR marker
A collector's box to hold everything, with 4 dividers to keep it organized
A code card for Pokémon Trading Card Game Live
No official artwork for cards has been released yet but we will update this page once Pokemon announces them!