Obsidian Flames is the third set of Pokemon TCG Scarlet and Violet Series and fan favorite Charizard is at the forefront of the latest card previews. We'll take a look at the latest Obsidian Flame products announced and what type of cards you can expect from this fire set!
Pokemon TCG Obsidian Flames is set to release on August 11th 2023 worldwide and this set is to feature over 190 brand new cards for Pokemon TCG fans to collect. We'll have the card list in our Pokemon TCG Database as soon as they are available!
Obsidian Flames is also set to feature a Charizard-EX card that uses the new Type-Shifted Tera mechanic- that's right a DARK type Charizard will be available in this set. The set will also include 15 new Trainer Cards, 20 Pokemon EX cards and 12+ special illustration art cards.
In the meantime, make sure you check out the Paldea Evolved Preview which releases June 9th.
If you're excited for this new Pokemon Set, we've got you covered! Over the coming months the Pokemon TCG will release teases of cards for this upcoming set and we'll post them right here!
Pokemon TCG Obsidian Flames Booster Box
As Obsidian Flames is a main set, it will come with the Pokemon TCG Obsidian Flames Booster Box containing 36 Obsidian Booster Packs! The booster pack artwork features Charizard, Dragonite, Tyranitar and Revavroom.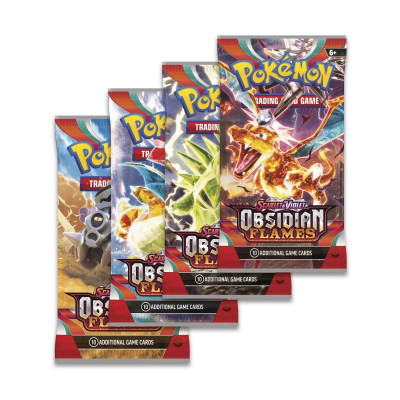 Booster Boxes tend to be the best way to start off a new collection as they give you best price per booster!
Pokemon TCG Obsidian Flames Elite Trainer Box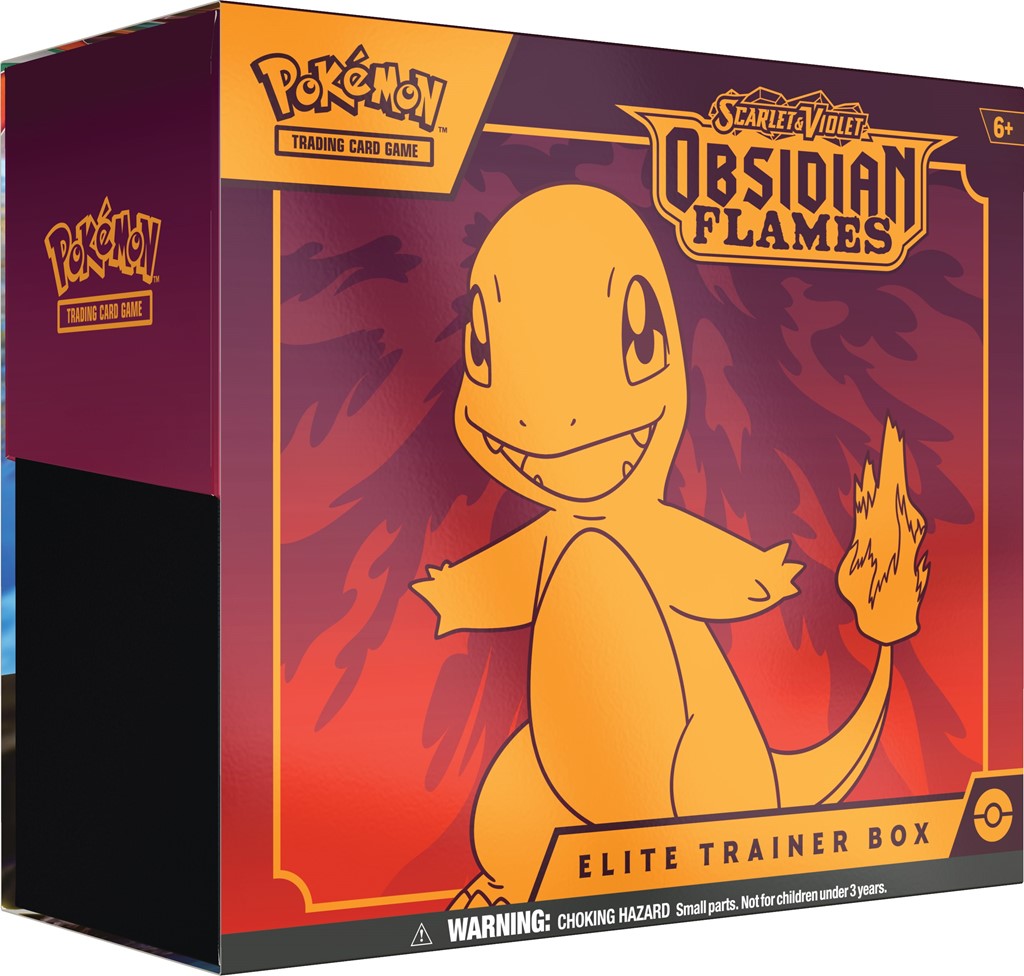 The Elite Trainer Box for Obsidian Flames has also been revealed! Elite Trainer Boxes contain all you need to get started playing the Pokemon TCG, including Booster packs, card sleeves, dice and flip-coins.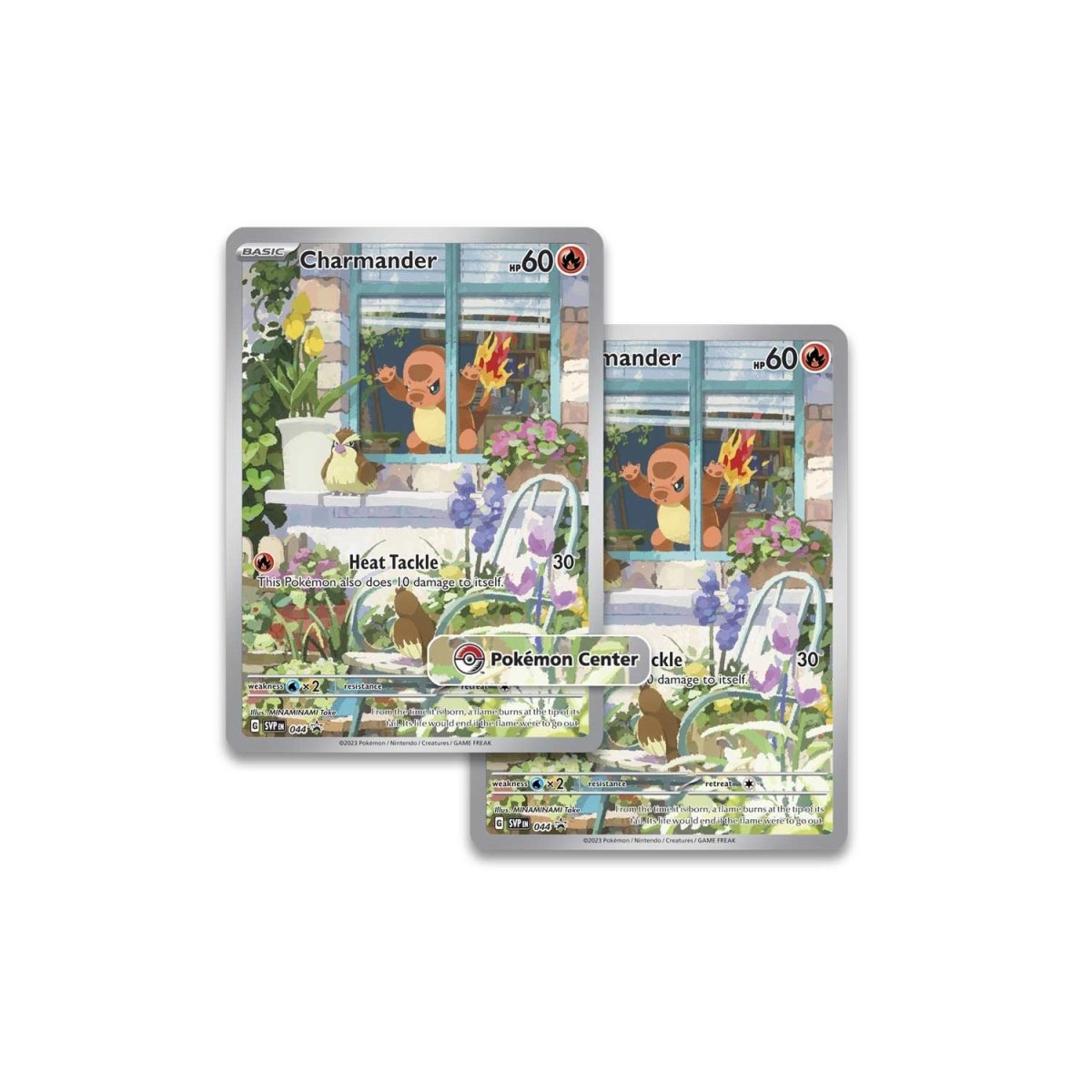 It also comes with a special Charmander foil promo card.
There is also the Pokemon Center Elite Trainer Box that includes:
The Pokémon TCG: Scarlet & Violet—Obsidian Flames Pokémon Center Elite Trainer Box includes:

11 Pokémon TCG: Scarlet & Violet—Obsidian Flames booster packs

Each booster pack contains 10 cards and 1 Basic Energy. Cards vary by pack.

1 full-art foil promo card featuring Charmander with a Pokémon Center logo
1 full-art foil promo card featuring Charmander
65 card sleeves featuring Charmander
45 Pokémon TCG Energy cards
A player's guide to the Scarlet & Violet—Obsidian Flames expansion
6 damage-counter dice
1 competition-legal coin-flip die
2 plastic condition markers
A collector's box to hold everything, with 4 dividers to keep it organized
A code card for Pokémon Trading Card Game Live
Other products to look out for Obsidian Flames:
Checklane Blisters
Booster Bundles (6 Booster packs)
Build and Battle Box