If you're looking to get your Paldea Evolved collection started, then take a look at all the Paldea Evolved products releasing for the latest Pokemon TCG set.
Paldea Evolved comes out on June 9th 2023 and is the second set in the Scarlet & Violet series. It is a main set entry, meaning you'll be able to buy products like Booster Boxes (that contain 36 Booster Packs) to help get the pulls you want.
If you've not yet decided which Paldea Evolved Pokemon products you want to buy to start off your collection, take a look below at all the products that we currently know will be available.
Paldea Evolved Booster Box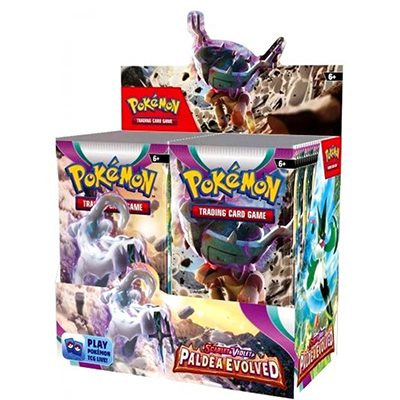 Generally considered the best value for Booster Packs, the Paldea Evolved Booster Box contains 36 packs. The Paldea Evolved Pull Rates are not known yet so getting a good stock of Booster Packs can help with pulling those hard to get cards.
Booster Boxes tend to be one of the main products that Pokemon TCG fans get when starting a new set, as they give you plenty of chances to pull the rarer cards.
Paldea Evolved Elite Trainer Box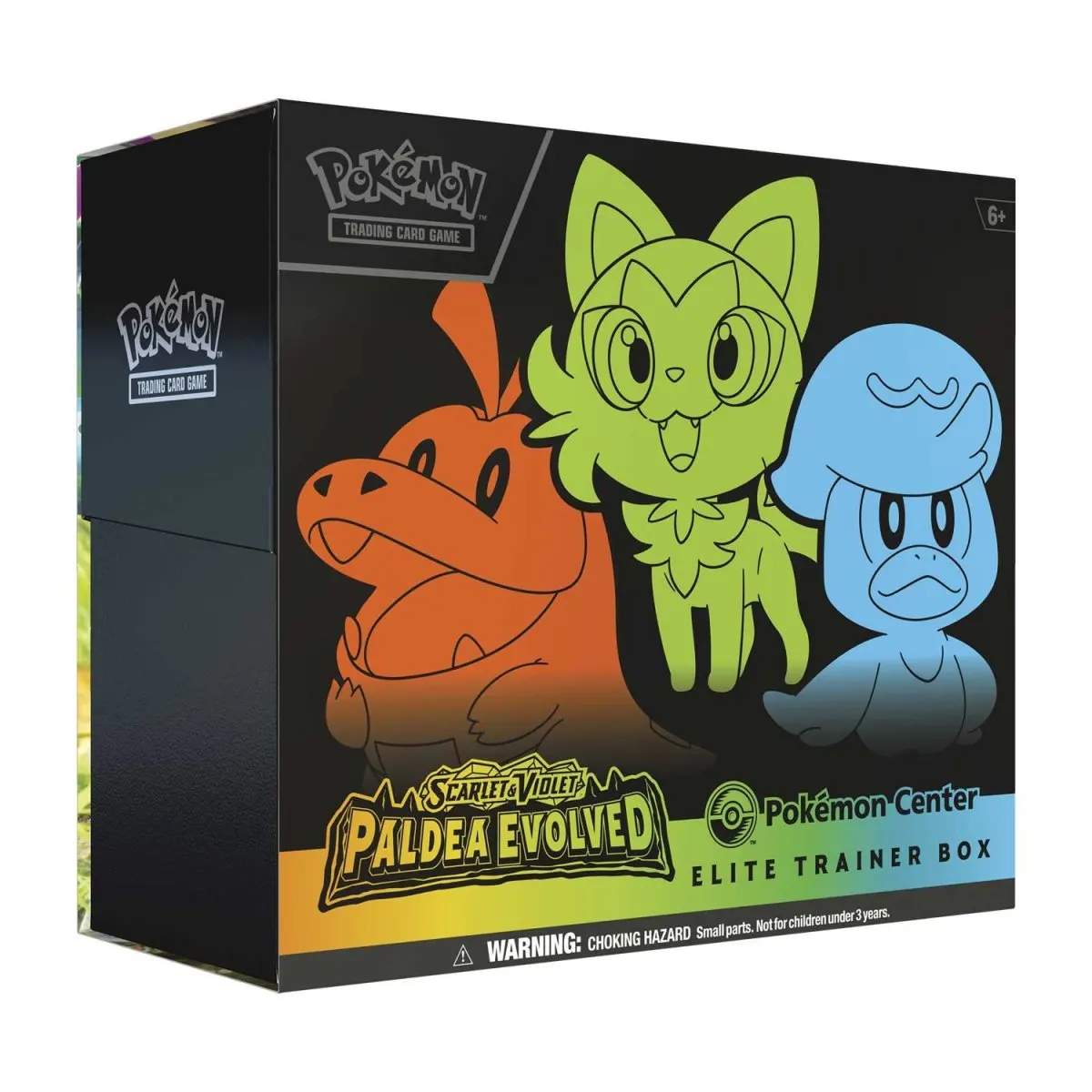 The Elite Trainer Box for Paldea Evolved offers you plenty of extras that help with playing the Pokemon TCG game. Along with 9 Booster Packs (or 11 if you buy the Pokemon Center Exclusive one), you also get an exclusive promo card, a pack of sleeves to store your cards, dice for playing the game, coins and dividers.
The Elite Trainer Box is also a great way to store cards; the box is sturdy enough that it can be great for storing either your bulk or rares.
Paldea Evolved Premium Blister Pack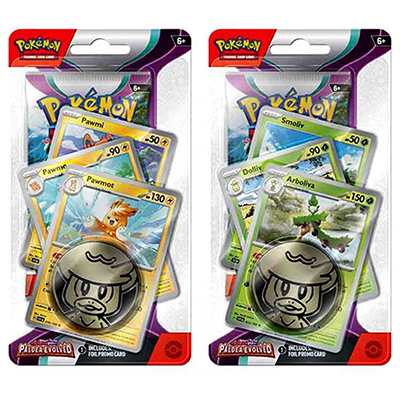 Blister packs are single Booster Packs of Paldea Evolved that come with a selection of Promo cards and a flip-coin for playing the Pokemon TCG. If you want to collect all the cards of the Paldea Evolved set, including the promos, getting a couple of Premium Blister Packs is a must since these promos are usually not included in other products.
They tend to be more expensive that a regular booster pack, due to the three promo cards and flip-coin you get.
Paldea Evolved Booster Bundle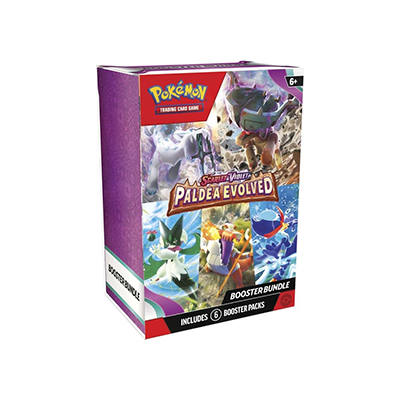 Whilst a Booster Box contains 36 packs, the Booster Bundle contains 6 packs. If you're not planning on trying to pull the entire set of Paldea Evolved but still want to have some fun ripping packs, the Booster Bundle can be a great way to still enjoy the release of a new set.
They usually offer a better price per booster pack that Elite Trainer Boxes too.
Paldea Evolved Build and Battle Box
Build and Battle Box contains four booster packs of Paldea Evolved as well as a pre-built deck of 40 cards. This box is perfect for players looking to dive into the Pokemon TCG game with ready-made decks that they can use without thinking about balance. As you get better at the game, you can then switch out other cards to help build your own decks.
Paldea Evolved Triple Booster Pack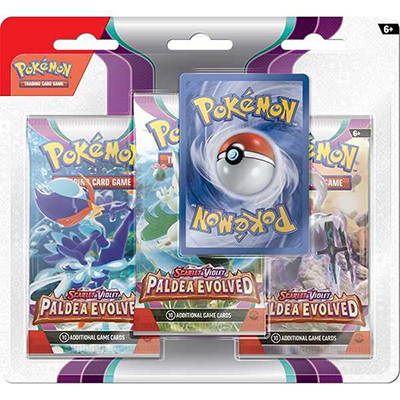 The triple Booster Pack, similar to Checklane Blister packs, come with three Booster packs and an exclusive promo card. These packs come with a Tinkatink and Varoom promo, depending on which version you buy.
Paldea Evolved Build and Battle Stadium Box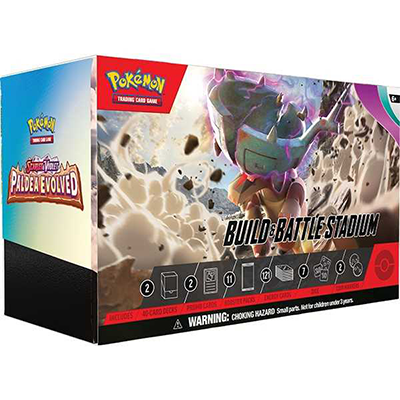 The Build and Battle stadium is an upgrade on the Build and Battle Box. It contains two Build and Battle Boxes, along with an additional 3 Booster packs (making for a total of 11 Boosters). It also comes with extra energy cards, dices and more. This is perfect for setting up a two-player game of the Pokemon TCG.
That's all the Paldea Evolved products we know of so far! Which ones are you planning on purchasing? Is Paldea Evolved a set you're excited for?