The Pokemon TCG is a competitive game played all around the world, with special hosted events that culminate in the Pokemon World Championships each year. UK Pokemon TCG Players can earn an invite to the exclusive event by competing in tournaments and winning matches.
This guide will take a look at those looking to compete in the Pokemon TCG for UK players and where they can find local tournaments to get started.
Pokemon TCG UK Local Tournaments
UK Players looking to earn the elusive ticket to the Pokemon World Championships will need to compete in local Play! Pokemon Tournaments in the UK.
For each tournament you compete in and win, you'll earn Championship Points that are accumulated throughout the season. The players who earn enough Championship Points at the end of the season will then earn an invitation to the Pokemon World Championships to compete in the Pokemon TCG.




There are several types of Tournaments that UK players can compete in:
League Challenges
League Cups
Regional Championships
International Championships
Special Events
Pokemon TCG Rankings are broken into three age-brackets: Juniors (<12), Masters (13-15), Seniors (16+).
Starting out, you'll want to find League Challenge tournaments and League Cups. These are smaller tournaments and usually require no registration to play and compete. They're hosted by official Play! Pokemon partners and you can use their handy event finder to locate tournaments you might be interested in.
Regional Championships are the second biggest tournaments to compete in and offer the second most Championship Points. Anyone from around the world can compete in these "Regional" tournaments and there are usually several held throughout the year.
In the UK for 2023, Liverpool hosted the Regional in January 2023. More dates for regionals are announced throughout the year, so it's worth keeping an eye on the schedule if you're serious about earning enough points to make it to the Pokemon World Championships.
Internationals are the biggest tournaments to compete in to earn Championship Points. They are usually the biggest event outside of Worlds and offer some great prizes for highly-competitive players. You usually have to register and pay a fee for entry. First place for 2023 earns 500 points, enough to get them to qualification for Day 1 of Worlds.
Pokemon World Championships

Every year around August time the Pokemon World Championships are held. Players who have earned enough Championship Points to qualify are able to compete in Day 1 of the Pokemon World Championships.
From there, only the top % of players will qualify for day 2 based on their rating and region. For 2023, the qualifying looked like this:
The Top 16 players from the US and Canada rating zone

The Top 22 players from the Europe rating zone

The Top 12 players from the Latin America rating zone

The Top 4 players from the Oceania rating zone

The Top 2 players from the Middle East & South Africa rating zone
If you make it to day 2, you'll then compete in a tournament bracket until there is eventually a winner to be crowned the World Champion!
Did you know there has never been a UK World Champion? Ouch- maybe you could be the first!
Pokemon TCG Prizes and Awards
As well as earning Championship Points for winning Pokemon TCG Tournaments, you can also earn extra prizes!
Both Regionals and Internationals award Cash Prizes and Booster Packs as a result of placing high in tournaments.
Check out the rewards for competing in the Pokemon TCG Internationals:
| Placement | 1-100 Players | 101-200 Players | 201+ Players | Booster Packs |
| --- | --- | --- | --- | --- |
| 1st | $2,500 | $5,000 | $10,000 | 216 Booster Packs |
| 2nd | $1,500 | $2,500 | $5,000 | 216 Booster Packs |
| 3rd-4th | $1,000 | $1,500 | $2,500 | 216 Booster Packs |
| 5th-8th | $750 | $1,000 | $1,500 | 216 Booster Packs |
| 9th-16th | $500 | $750 | $1,000 | 144 Booster Packs |
| 17th-32nd | - | $500 | $750 | 72 Booster Packs |
| 33rd-64th | - | - | $500 | 36 Booster Packs |
These rates may change depending on market.
How To Play In UK Pokemon TCG Tournaments?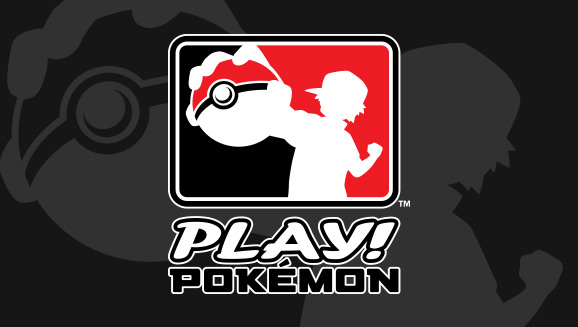 To start earning Championship Points and competing in Pokemon TCG tournaments in the UK, you need to register for Pokemon Trainer Account with your ID attached (free). You'll also need to opt-in for the Play! Pokemon program.
Once you have an account, you'll then need to find local tournaments that you wish to compete in. Some tournaments will charge entry fees and others won't, so you should check out each tournament's rules before attending.
You of course should also have your own Standard Deck of Pokemon TCG cards to play. There are limits to what cards are allowed, so read up on the Pokemon TCG How To Build a Deck page.
You can also use our Pokemon TCG Database to get a look at all the cards available.
Competing in a tournament, even if you don't win, will earn you at least some Championship Points. It's worth partaking to get an idea of how live Pokemon TCG works.
If you're very new to the Pokemon TCG, you can also play the online Pokemon TCG: Live game that will get you up to speed with the game.