A new era of Pokemon TCG is upon us with the new Scarlet & Violet Set being released in 2023. Check out our preview of Scarlet and Violet TCG Set, including new products, cards and mechanics players of Pokemon TCG have to look forward to.
We've just said good bye to the Sword and Shield series, with the release of Crown Zenith Set. Now we will usher in a new series, starting with the Scarlet and Violet set.
RELEASED: Scarlet and Violet Card List is here!
This set will contain at least 190 new cards for players to collect, including a return to Pokemon EX cards that will be replacing the Pokemon V and VMAX cards. There will be at least 10 new Pokemon EX cards in this set.
We will also get a look at the new Tera Pokémon, a new mechanic introduced in Generation IX games that make Pokemon appear in a brand new form that resembles crystallized gems!
Pokemon TCG Scarlet and Violet Set will be released on March 31st 2023. Products are currently available for pre-order on Pokemon Center website.
The set will include Booster Boxes, that contain 36 Scarlet and Violet Booster Packs. You'll also be able to pick up Elite Trainer Boxes and additional products down the line.
Scarlet and Violet will not be playable on the outdated Pokemon TCG Online client. Instead, you'll be able to play on the new Pokemon TCG Live, that is currently in beta around the world.
Scarlet and Violet Product Preview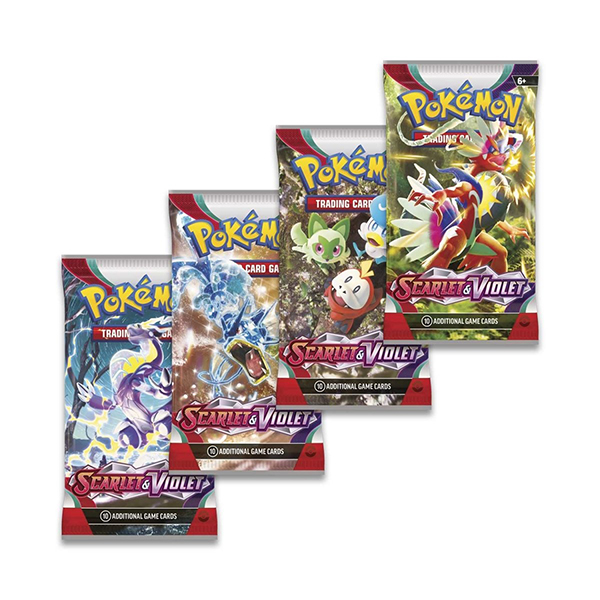 The cost of Pokemon Cards will also be increasing. A quote from Pokemon.com:
Due to global inflation impacting the cost of materials and production, Pokémon Trading Card Game products will see varying MSRP increases in select markets with the launch of the Scarlet & Violet Series.  For example, the price of a booster pack will increase from $3.99 to $4.49 USD.
However, Booster Packs will now contain a guaranteed 3 holofoil cards of rare rarity or higher. It will be interesting to see if this has any affect on the Pull Rates of Scarlet and Violet cards.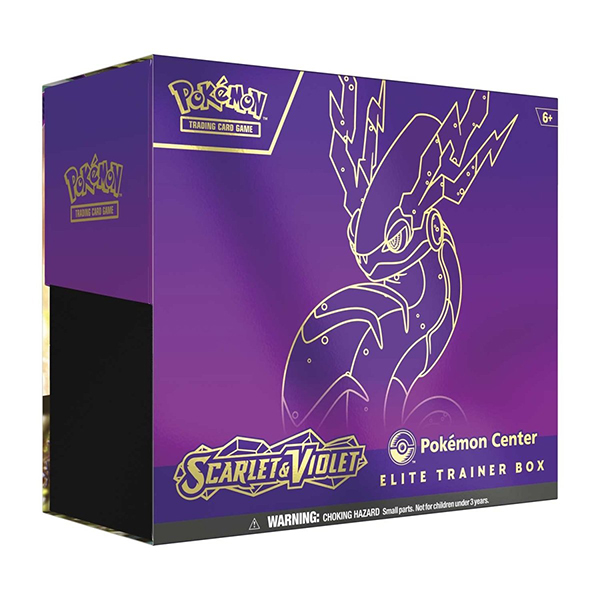 Scarlet and Violet Elite Trainer Box has also been revealed. If you order the one from the Pokemon Center, you'll get 11 Scarlet and Violet Booster Packs.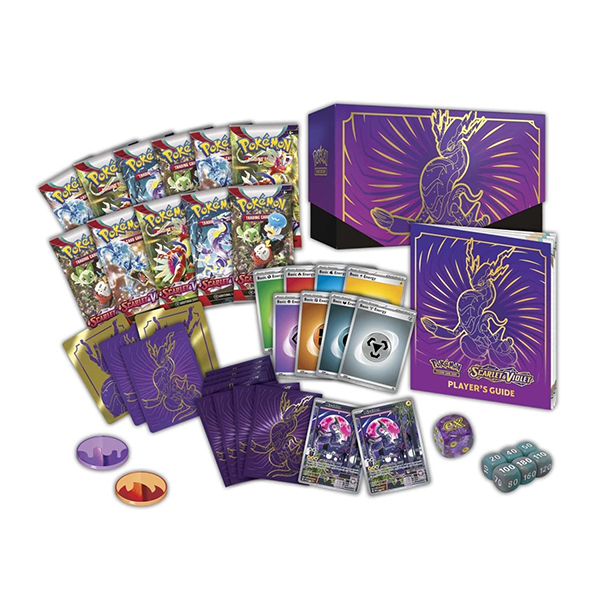 Like previous ETBs, you'll get a bunch of Pokemon TCG content inside your Elite Trainer Box to help you play the game. They also come with two promo cards featuring Miraidon or Koraidon depending on which box you choose to purchase.
Scarlet and Violet Card Preview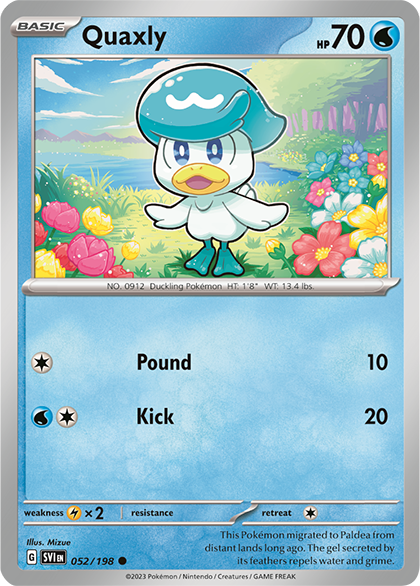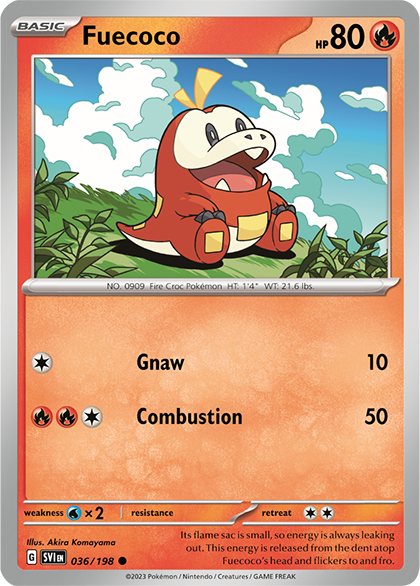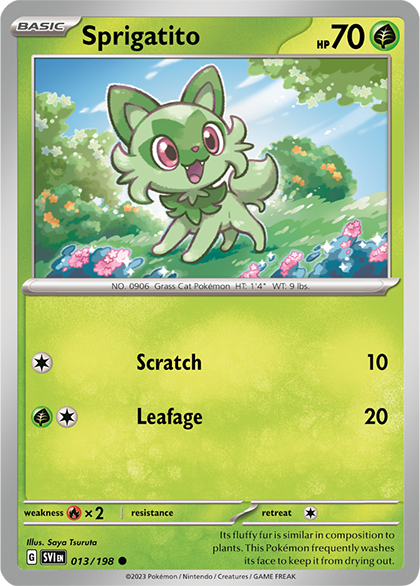 Scarlet and Violet is ready to shake things up. Since Pokemon TCG's inception, English cards have had yellow-bordered Pokemon cards. This is all going away for this set and all cards will now have a silver background, the same as how cards appear in Japan.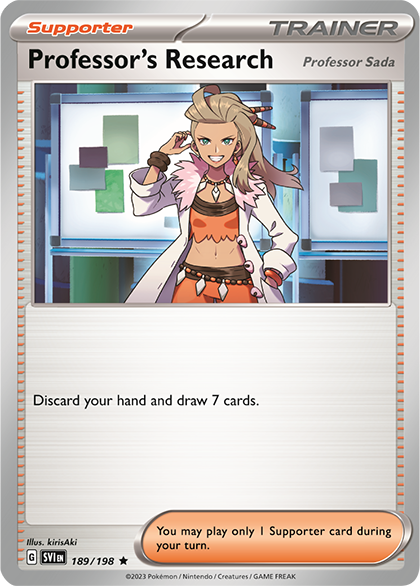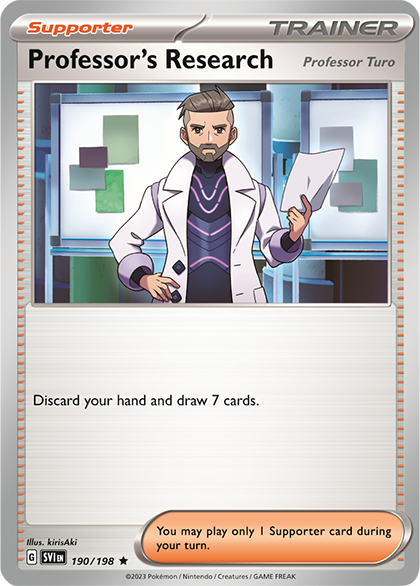 Energy and Trainer cards are also getting some revamps.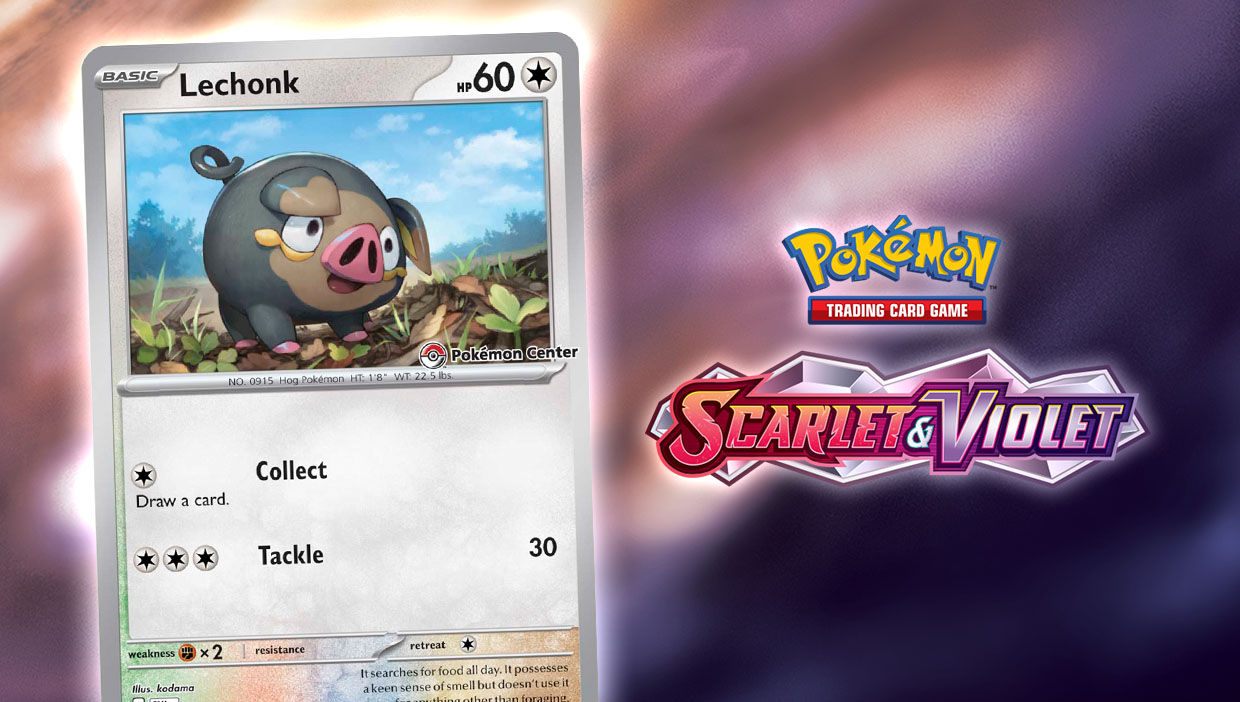 We've also been teased the new Lechonk card from the official PokemonTCG twitter account!
24/02/2023 - Miraidon ex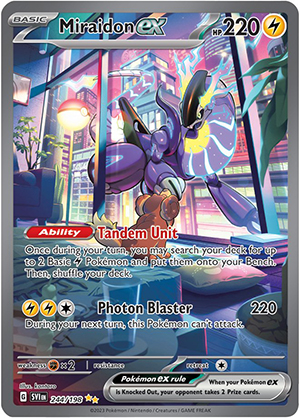 New ex card revealed: Miraidon ex