Ender Lilies has multiple different endings you can trigger by completing the game at various stages. There are three different endings you can view, with the final ending being available only once you have unlocked everything in the game.
This guide will list all endings available in the game, as well as how you can trigger them. As always, this contains major story spoilers.
Ending A - Ender Lilies
This ending is often referred to as the bad ending of Ender Lilies and can actually be completed as early as Chapter Five. Upon obtaining the climb walls Action Skill Bloody Knight's Claws, you can climb the walls in Twin Spires and head to the Hitherlands Land's Edge Respite.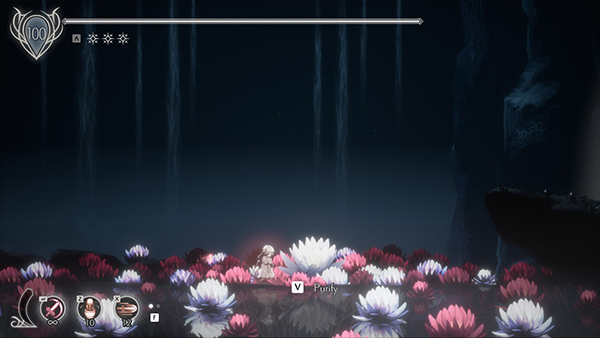 In this ending, you purify the giant White Flower and your journey ends. A short cutscene happens in which The White Priestess Of The Fount encourages Lily to leave Land's End as she begins to purify the Blight. The Umbral Knight hints that he cannot go on due to a pact he made long before meeting you and thus, you say your goodbyes.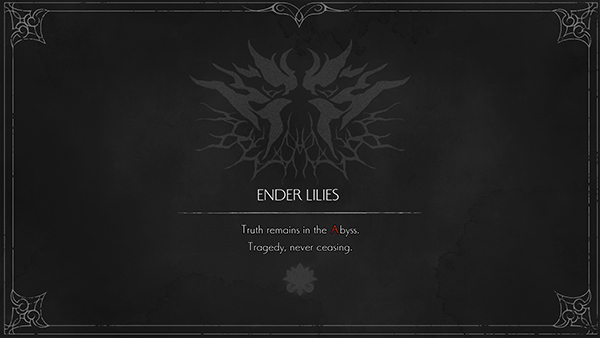 A hint at finding the True Ending in the Abyss appears in the ending.
Completing this ending gives the Achievement Benevolence
Ending B - Bad Purification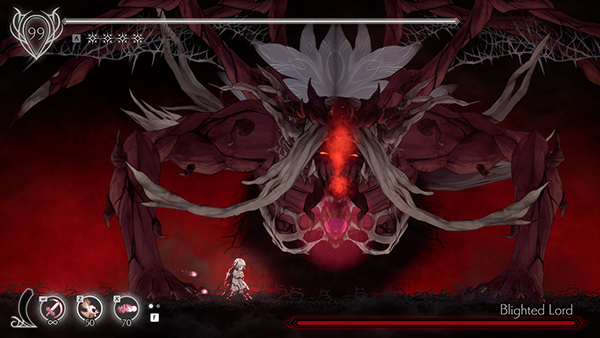 The second ending happens when you face the final boss of Ender Lilies known as the Blight Lord in The Abyss in Chapter Nine. Once you defeat the first form, you will attempt to purify the Blight Lord and be consumed.
Completing this ending gives the Achievement Journey's End
Ending C - True Ending - Purification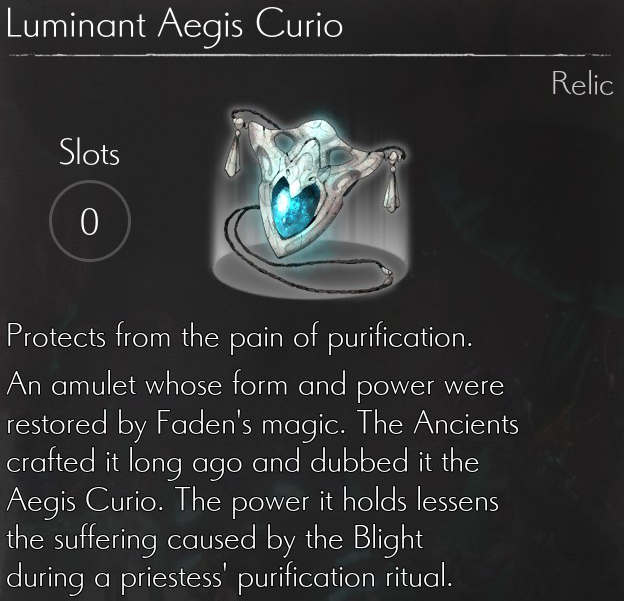 The true ending can only be completed once you have obtained the Luminant Aegis Curio Relic. You need to obtain all seven Stone Fragments in Chapter Nine to obtain this Relic.
When you face the Blight Lord with the Luminant Aegis Curio Relic equipped, you will face two forms of the Blight Lord final boss. Upon defeating them both, you will have another unique ending in which Lily purifies all of Land's End, including a different theme song during the credits.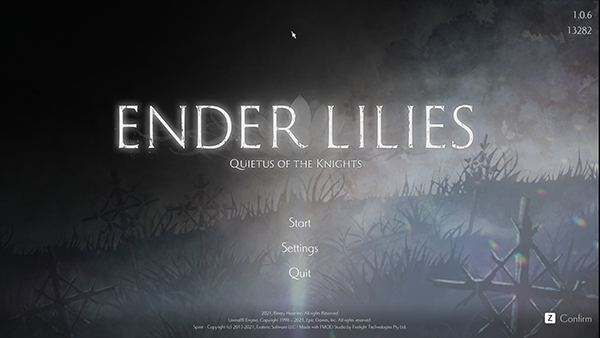 Your main menu is also permanently changed to show the purified world of Land's End once you have completed the game.
You can view the true ending below:
Completing this ending gives the Achievement Dawn Prayer