Jimmy is a rare NPC that will visit your Island only when it rains! He offers some really cool and expensive items and also will buy items from you for more than John.
Jimmy, like Ted Selly, has no Daily Tasks for you to complete since he only visits your Island and cannot be made a permanent resident.
How To Find Jimmy
In order to find Jimmy on your Island, the following requirements must be met:
It is currently raining on your Island
Have 1,000,000 Dinks in your bank
John has moved into your Island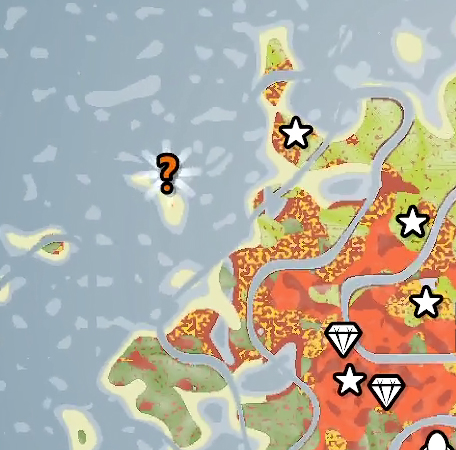 When those three conditions are met, check your map for a special question mark icon. This will be the location of Jimmy's boat, which is on water.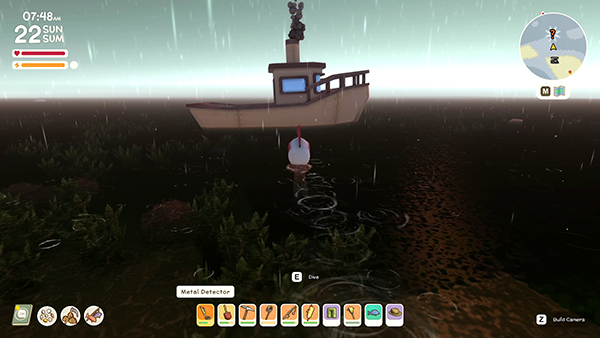 Head to that location and you can find a boat on water. Head inside to find Jimmy, waiting to sell you super rare items and buy your goods.
Check out the video below for how to find Jimmy:
Jimmy's Items
Jimmy will buy any items off you for 50% more than John would but he will only buy them in stacks of 50 (so you must have a minimum of 50 to sell).
Jimmy also sells the following items. Instead of Dinks, he requires Permit Points.
| Item | Cost | Details |
| --- | --- | --- |
| Golden Bush Devil Statue | 720 Permit Points / 360,000 Dinks |   |
| Gold Paint | 1,000 Permit Points |   |
| Boom Box | 6,000 Permit Points |   |
| Red Hang Glider | 1,600 Permit Points / 800,000 Dinks |   |
| Gold Pocket Watch | 20,000 Permit Points | Allows you to speed up time. |
| Old Key | 1,020,000 Dinks |   |
| Opal | 300,000 Dinks | Rotation |
| Doggo Collar | 300,000 Dinks |   |
| Blueprint | 300,000 Dinks | Learn a random recipe |
| Coffee Seeds | 13,600 Dinks |   |