After recruiting new residents to our Island, Fletch now allows us to upgrade our Base Tent to a Town Hall. In order to do this, we are going to need some new materials that require us to go into the Deep Mines.
As mentioned, in order to get the next task from Fletch, you need to have recruited 5 permanent residents to your Island. Afterwards, Fletch will let you upgrade the Base Tent to a Town Hall; a green bin will appear outside the Base Tent with the Construction Materials required.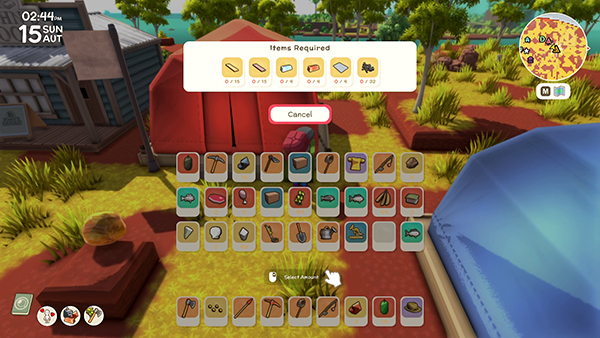 In order to upgrade to a Town Hall, you're going to need the following:
15x Gum Wood Plank
15x Hard Wood Plank
4x Iron Bar
4x Copper Bar
4x Tin Sheet
32x Nails
Hard Wood Plank can be obtained by cutting down Hard Wood Trees (they required a Copper Axe).
Most of these items should be familiar except the Iron Bar.
Iron Bar is made from Iron Ore, which can only be obtained once you have unlocked the Deep Mines.
Unlocking The Deep Mines
The Deep Mines is an area that you can explore underneath your Island and obtain lots of rare ores. It is also one of the better places to make Dinks, so its well worth getting it when you can.
There are a few requirements for unlocking The Deep Mines. First, you need to purchase the Deep Mines Licence for 3,500 Permit Points from Fletch.
This will then unlock the Mines Land Deed, which will allow you to build an elevator that will take you down into the Deep Mines.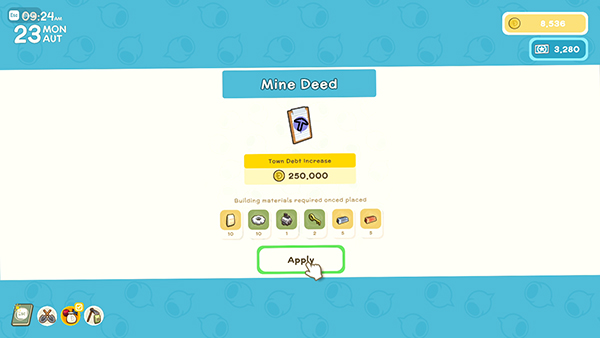 The Mine Deed will put your Island into 250,000 Dinks Debt and requires the following materials:
10x Bag Of Cement
10x Old Cog
1x Old Contraption
2x Old Key
5x Tin Ore
5x Copper Ore
You can obtain the Old Contraption, Old Key and Old Cog from digging up Metal Barrels with your Metal Detector.
A Bag Of Cement comes from grinding up a stone in Stone Grinder.
Once you have gotten the Materials for the Deep Mine, it will take two days for the construction to be complete.
The Deep Mines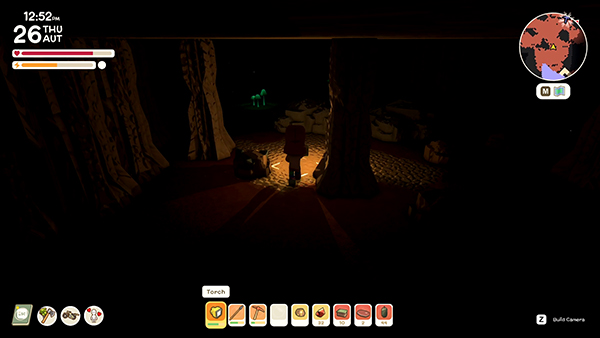 The Deep Mines is an epic place to explore and you will almost for sure get lost on your first visit.
Every time you want to enter the Deep Mines, you need to buy a Mine Pass from John for 25,000 Dinks! It's an expensive trip, so make sure you're well prepared each time you go down there.
You should take plenty of healing food and buy a Torch from John to help navigate.
Each time you enter the Deep Mines the map is hidden and requires you to explore it bit by bit.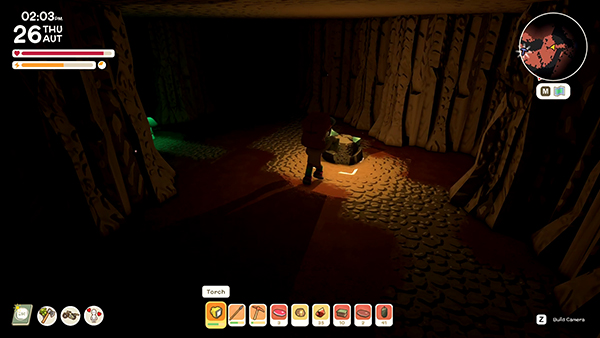 In the Deep Mines you can find all sorts of goodies, including the Iron Ore Rocks that you can mine for Iron Bars.
Check out our Deep Mines Guide for more information on the mines and tips for navigating this labyrinth.
The Town Hall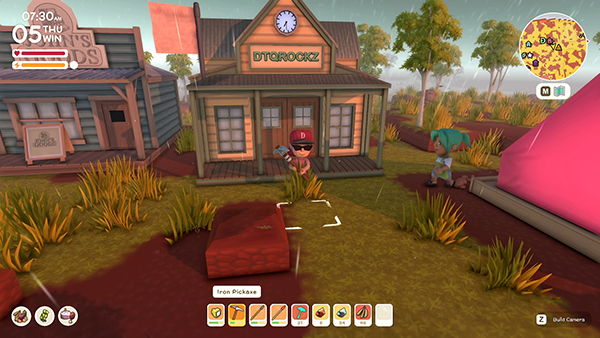 Iron Ore can only be forged in a Furnace, so you may need to buy one from John if you don't already have one (they cost 30,000 Dinks each).
Once you have all the materials, it'll take two days for the Town Hall to be completed.
That wraps up part 4 of the Dinkum Walkthrough! A lot of Dinks need to be earned in this part, so let us know in the comments if you have a good money-making method!