The Immortal Knight is a sidequest in Star Ocean: The Divine Force that you can pick up in the Seaport Of Cotto.
If you speak to Corporal Swallowing His Pride NPC in the Seaport Of Cotto he will give you the Immortal Knight Sidequest.
He wants you to defeat 5 Grendelia Soul monsters. These can be found in the Cottorinth Region.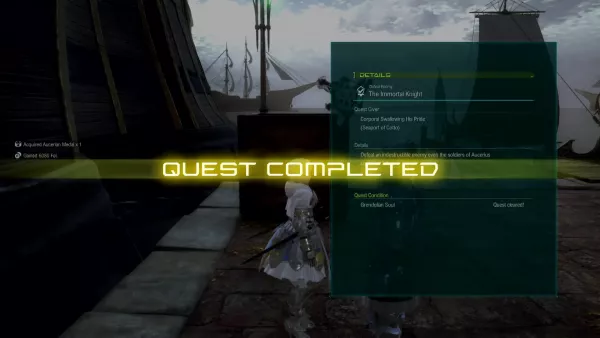 Once you have defeated 5, head back to Seaport Of Cotto and turn in the quest for your rewards.
Reward: