The next part of the Star Ocean: The Divine Force Walkthrough leads us to the Kingdom Of Aucerius, Laeticia's home.
After taking down the Holy Bird and finding a batch of herbs for curing Helgar's Disease, it's time to head back to the Seaport Of Cotto.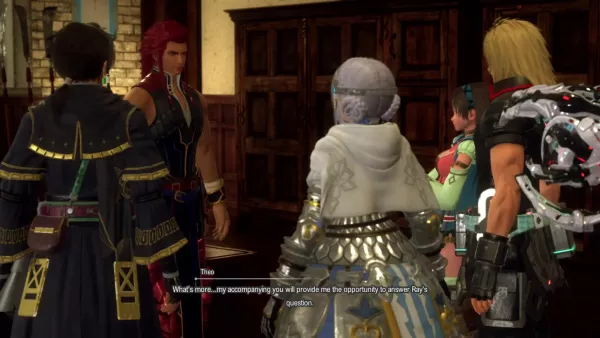 Head to Theo's office at Cotto where you report your findings. Theo decides it's time to accompany you to the Kingdom Of Aucerius as he does not feel it's safe. He also mentions that Chloe has been captured and imprisoned by the Kingdom too.
Theo joins your party as a guest character. They cannot be controlled or have their stats upgraded.
Once the conversation with Theo is over, head outside and find Albaird by the seaport. After a quick cutscene, head to the entrance of Cotto to find Theo.
From the Cottorinth Region you can head to The Aucerian Highroad.
Don't forget to go back to all the other Villages to find plenty of new Private Actions.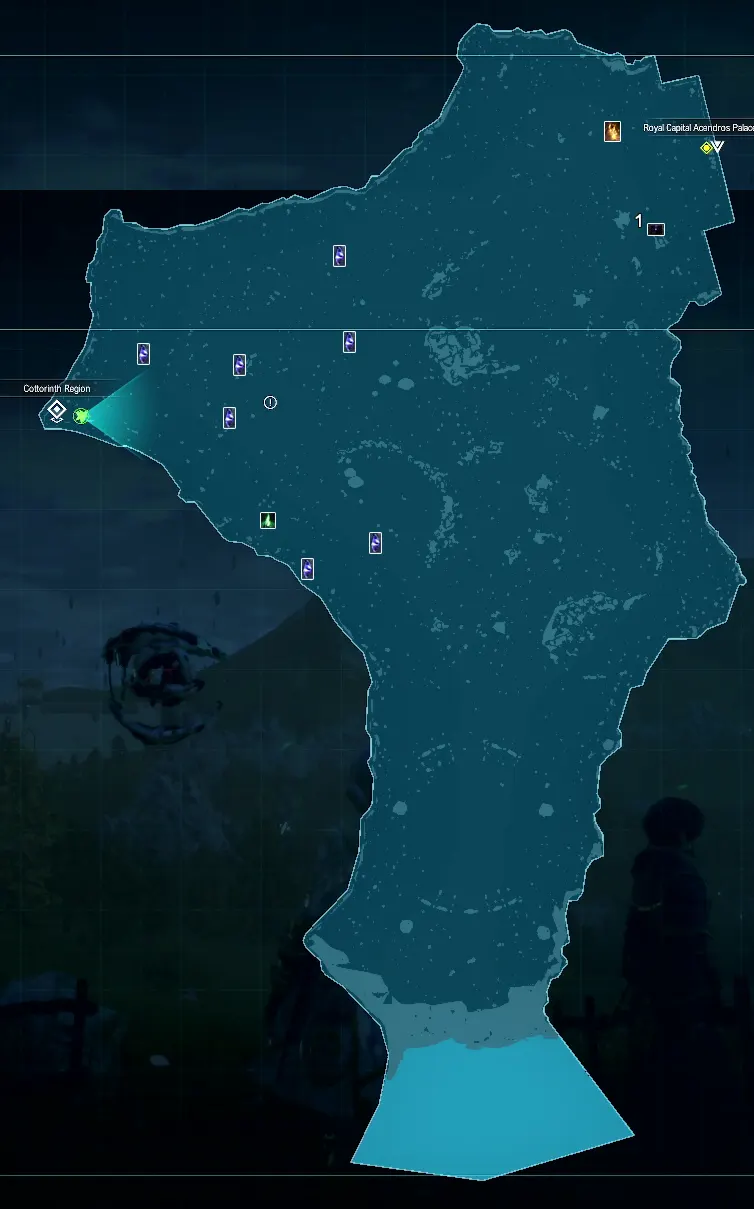 Treasure Chests:
[1] Treasure Chest: Earth Charm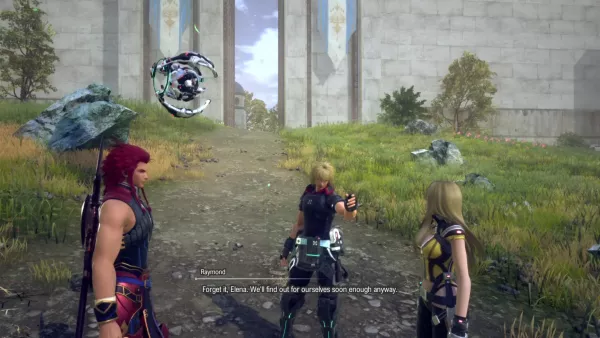 As you approach the gates of Aucerius, Theo refuses to say that the Vey'l Empire and Aucerius are at war with each other. Just before you enter the Royal Palace, Welch will give you a new Item Creation Quest if you've unlocked her.
Castle Aucerius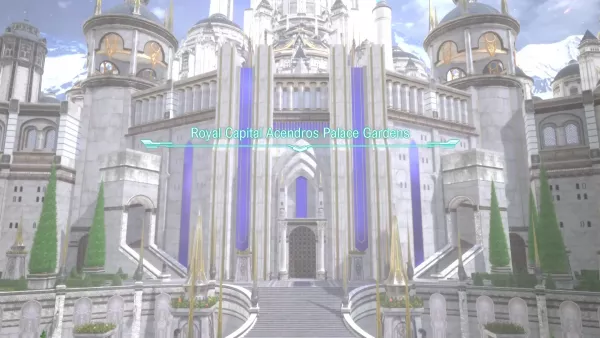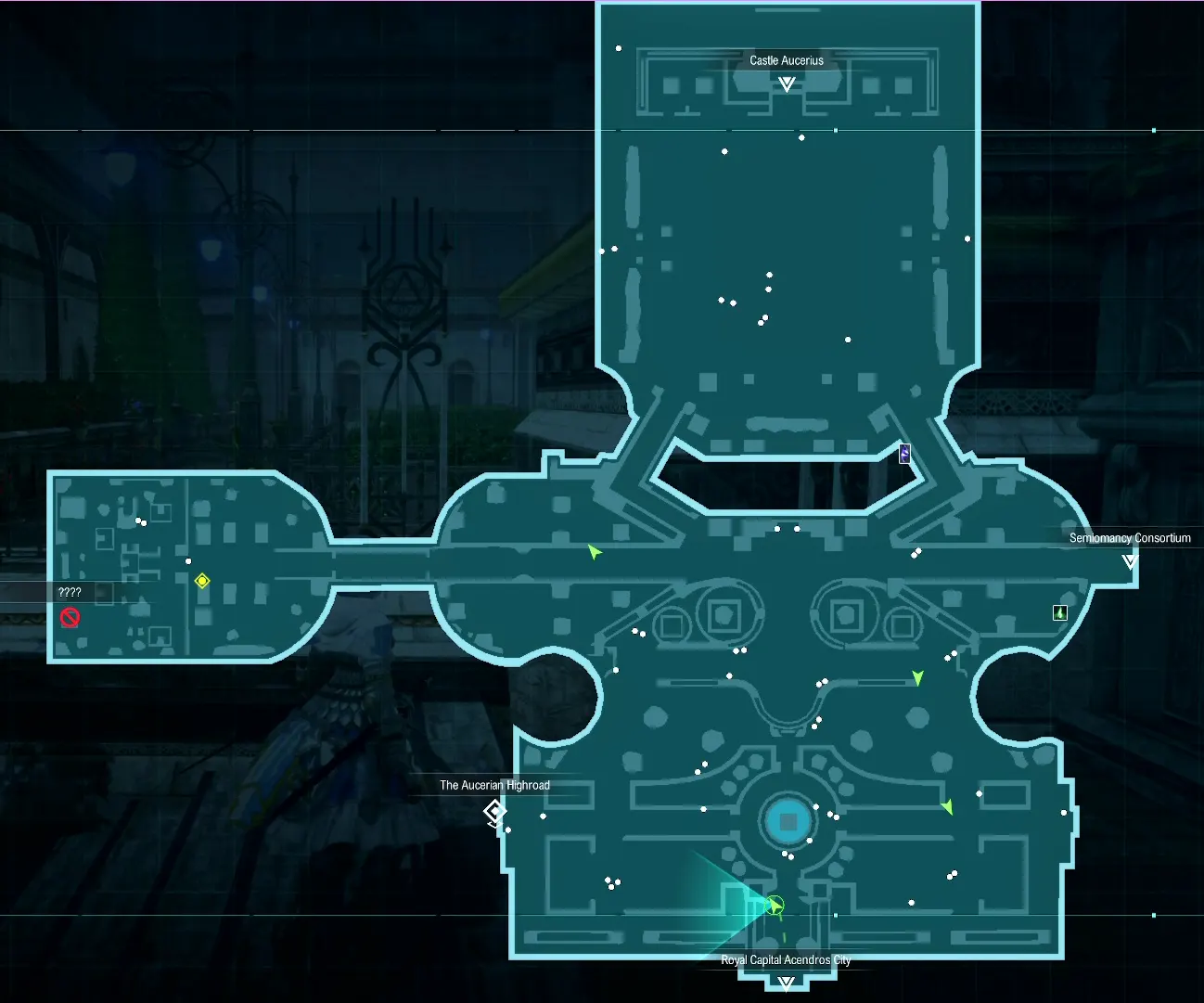 You arrive at the Royal Capital Ascendros Palace Gardens. This place is huge and made up of several maps, so bear with us!
You can pick up the quest Brooch Hunt in the Palace Gardens.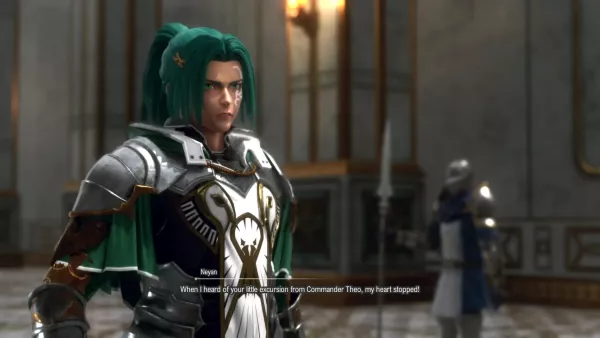 You'll want to head towards the Royal Palace to speak with Chancellor Neyan. He is not too happy to see you though and Midas decides he is tired of the royals already.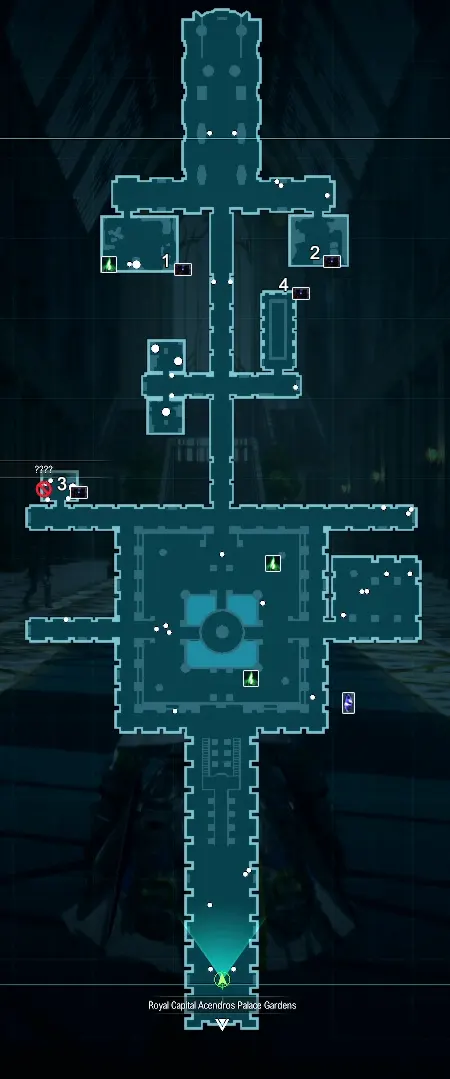 Head to the Council Chamber to continue discussions with Neyan. Don't forget about these Treasure Chests:
[1] Treasure Chest: The Ultimate Gag Collection
[2] Treasure Chest: SP Seed
[3] Treasure Chest: Victory Prize
[4] Treasure Chest: Victor
It turns out our next destination is Baldaar, a strongfront that the King is currently trying to defend. Before you go however, time to go see what Midas is up to at the Semiomancy Consortium.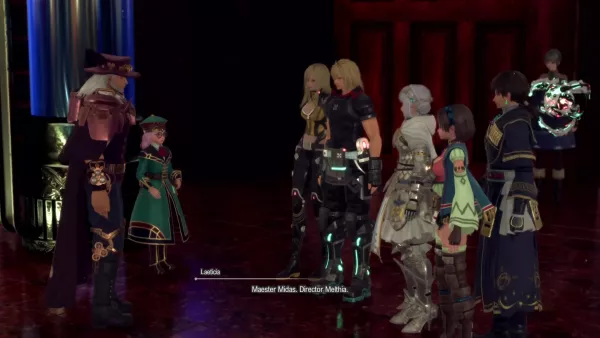 He decides he is staying at the Royal City instead of traveling to Baldaar with you.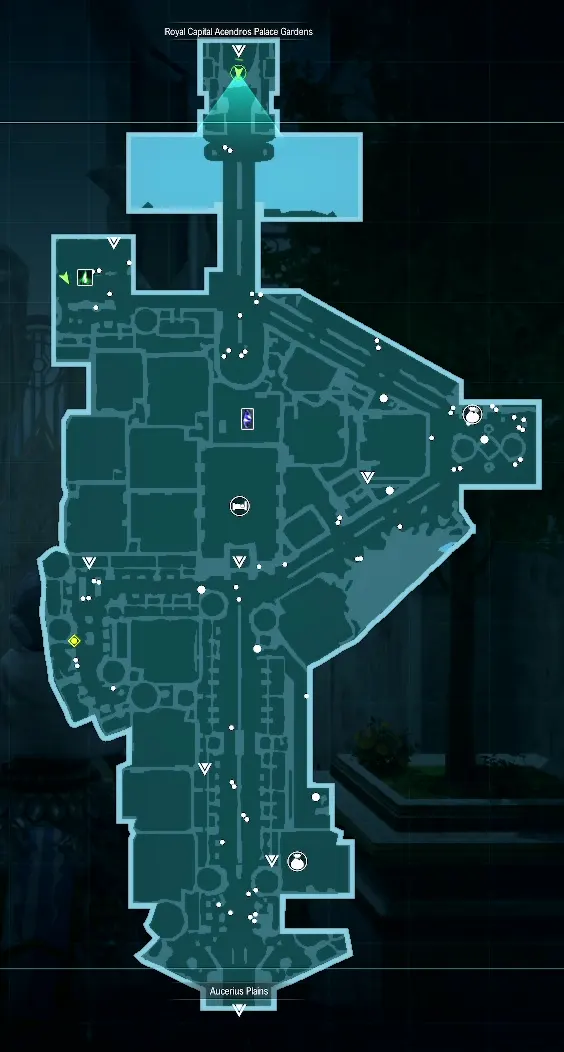 Head to the Royal Palace Ascendros City, where you can find a new Private Action with Raymond and Albaird.
Before you go however, you should pick up some new weapons from the general store.
Name
Stats
Factor
Character
Dyrnwyn Sword
ATK: 183
INT: 97
Bestows the element of Fire to attacks.
Raymond
Sigrvandill
ATK: 98
INT: 106
Low% to regain all AP defeating enemies at 3m+ altitude.
Laeticia
Panah Bulat
ATK: 155
INT: 196
 
Albaird
Shillelagh Rod
ATK: 180
INT: 193
Bestows the element of Earth to attacks
Midas
Hau'oli Pele
ATK: 115
INT: 223
 
Nina
Now time to head to Baldaar. You'll want to exit the Royal Capital Ascendros City to the Aucerius Plains.
Trouble In Baldaar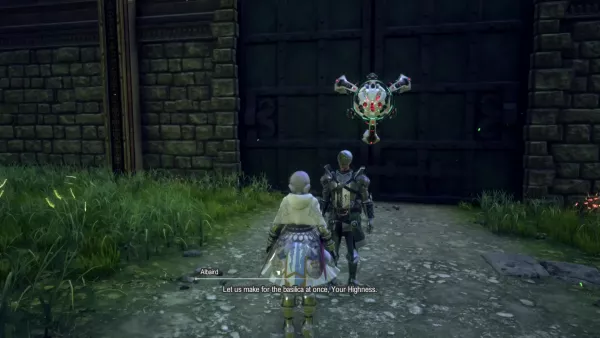 Head to the bottom of the Aucerius Plains where you'll be greeted by a Knight at the gates of Baldaar.
Treasure Chests:
[1] Treasure Chest: Symbol Of Dread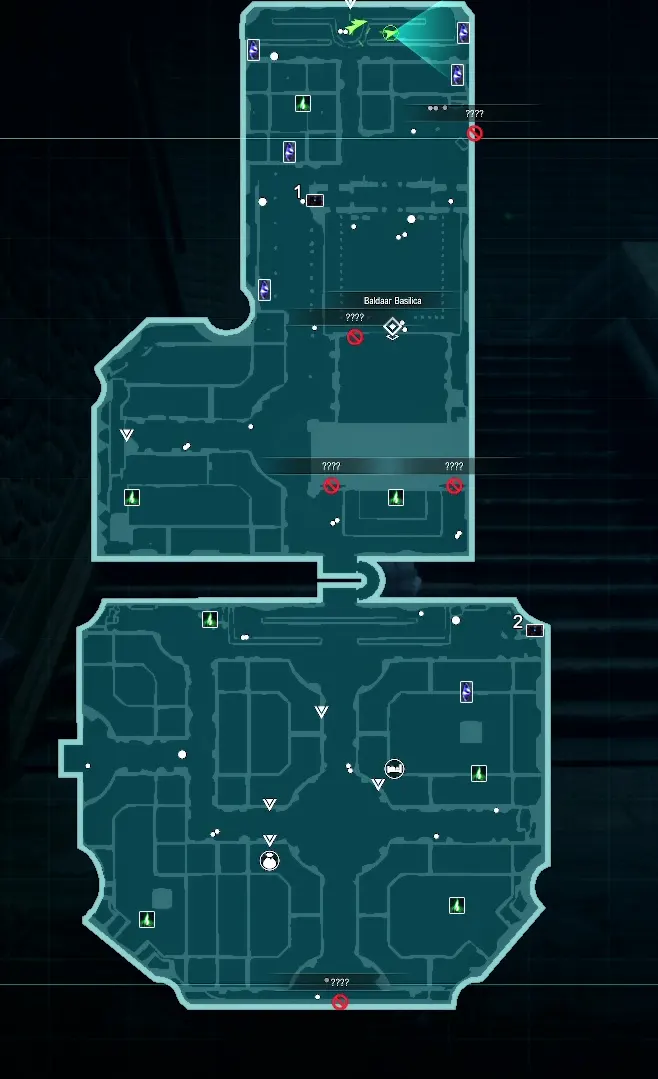 After some hesitation, he lets you inside. You'll want to head to the Baldaar Basilica.
[1] Treasure Chest: Aquaberry Potion x3
[2] Treasure Chest: 1000 Fol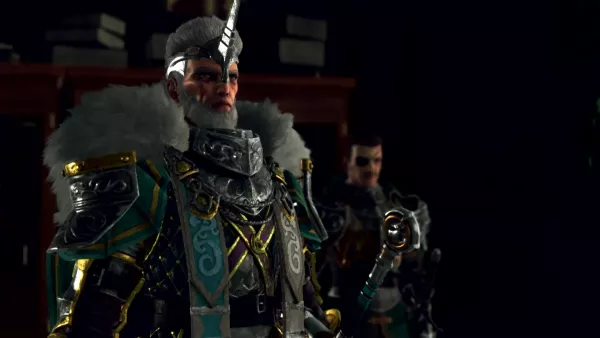 When you get there, you'll meet Bertrand, who then will take you to see the King, Laeticia's father. After some discussion, they agree to release Chloe.
Before following Bertrand to release Chloe, pick up the Ricardo Accessory from the Treasure Chest.
You also get access to the Item Store in Baldaar now, which sells some new Accessory Equipment.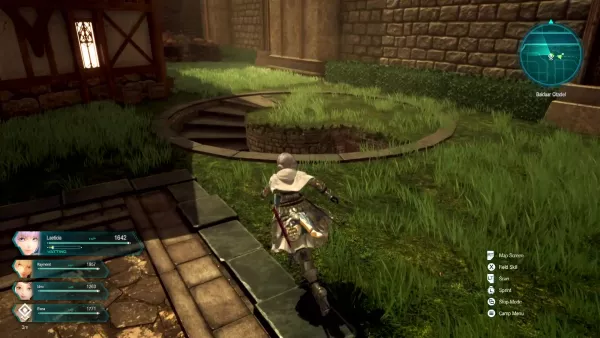 You can find the underground prison where Chloe is by heading down a spiral staircase.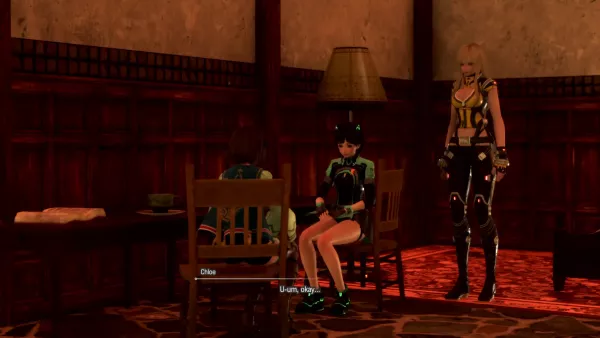 Once you have Chloe, head back to the Inn. Laeticia wants to speak to Raymond privately.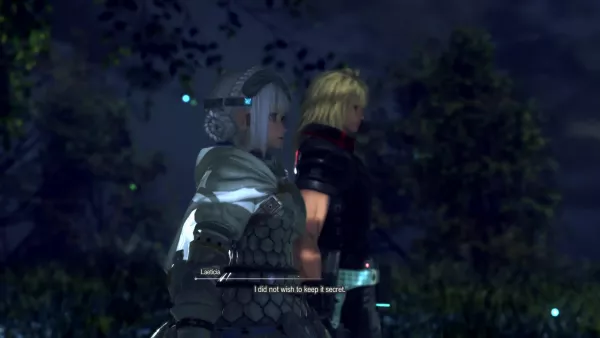 You can meet him near the entrance of the Baldaar Citadel. You'll be taken to a cutscene at Devotion Hill- make sure you loot up the Purple Crystals here! Laeticia gives a brief history of why the Vey'l Empire and Aucerius hate each other, having once been allies.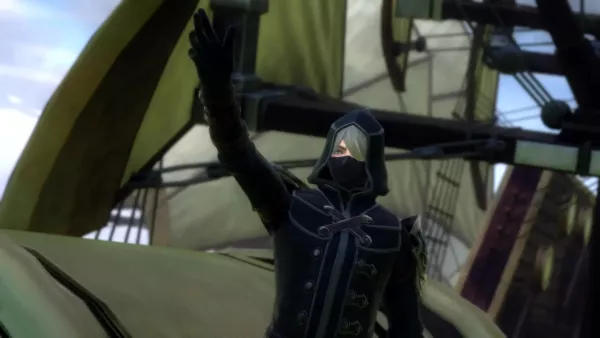 Head back to the Inn and go to sleep. Laeticia is awoken up suddenly as the Vey'l Empire strikes Baldaar.
You head to the Baldaar Basilica to find the King. After some discussion on who could have been helping the Vey'l Empire get superior weapons, you're then tasked with escaping Baldaar.
You'll have several encounters with Vey'l enemies; make your way to the gates of Baldaar towards the Aucerius Plains.
Boss Fight - Multiple Mother Worms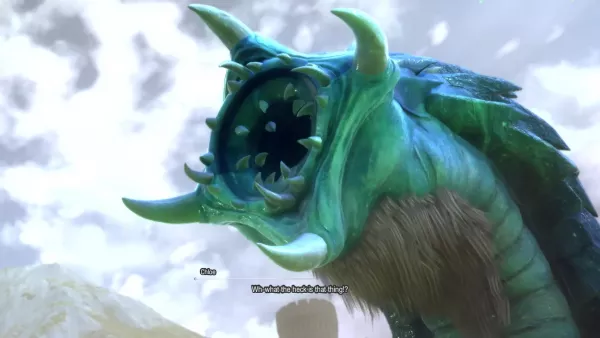 Recommended Level: 37
You've seen this guy before- but now there are five of them to take on, as well as several enemy mobs from the Vey'l Empire.
The key to this fight is taking out the ground mobs first. You'll need to be on your guard for the Mother Worms as they will constantly be sending projectiles your way.
The beginning of the fight is the hardest as you have to deal with a lot of early damage; you may want to take control of Nina and cast Tingling Charms as often as possible to keep your party alive whilst they thin the crowd.
Once all the mobs are taken out, you then need to work on the Mother Worms. Focus on one at a time; their moves are very similar to before but this time they can't summon mobs or disappear under ground. You also can't Blindside them.
After the fight, you'll then have a small mini-fight using the new battle mechanic Estery Cage. This mode disables all VA skills and abilities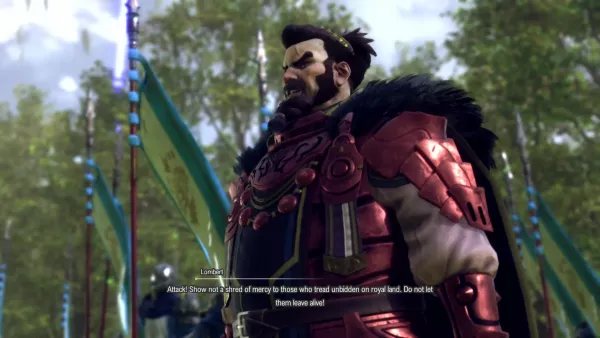 Once the fight is over, reinforcements arrive and rescue you.
That wraps up part 6 of the Star Ocean: The Divine Force Walkthrough! Lots of different maps in this part- let us know if we missed anything in the comments below.