A Ticket's Destination? is a sidequest you can pick up in Star Ocean: The Divine Force at the Seaport Of Rythal.
This quest requires you to have completed A Trekker's Charm in order for it to show up.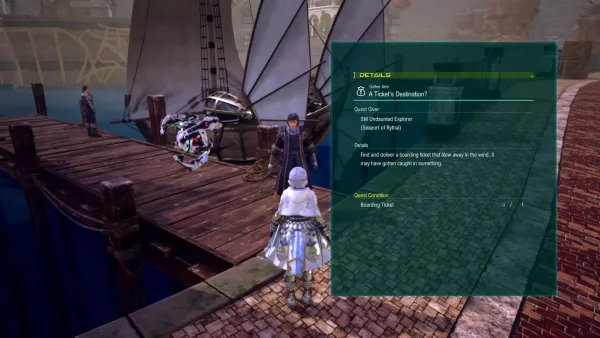 You can find Still Undaunted Explorer down by the seaport where he wants you to find his lost ticket that he needs to board a boat.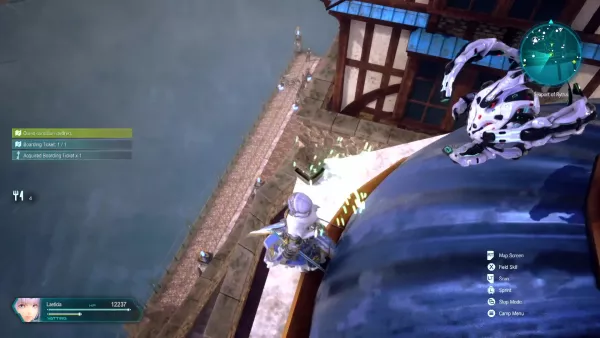 You can find the Ticket at the top of a turret in the Seaport Of Rythal. Use DUMA to access it (it's a green glowing item).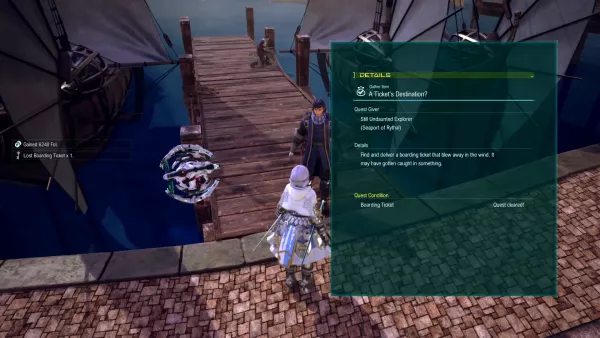 Once you've found it, return back to Still Undaunted Explorer for your rewards.
Reward: