Chapter One In Becoming A Novelist is a sidequest you can pick up at the Village Of Eda in Star Ocean: The Divine Force.
Head to the middle of the Village Of Eda and you can enter a house where you can speak to the Aspiring Writer.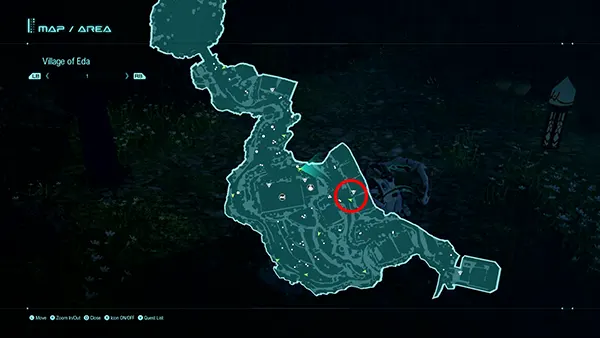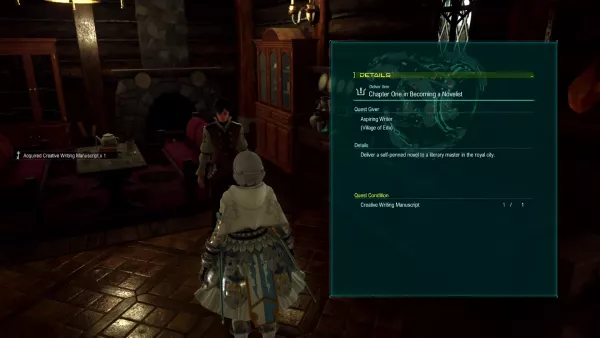 They want you to deliver a novel to a literary master at Royal Capital Ascendros City.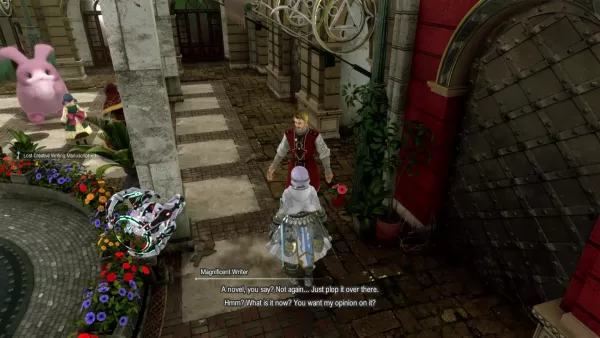 You can find Magnificent Writer near the Fountain in the city.
Once you have spoken to him, head back to Aspiring Writer to turn in the quest for your reward.
Reward: