Delryk Oddball is a sidequest in Star Ocean: The Divine Force that you can pick up in Delryk Village.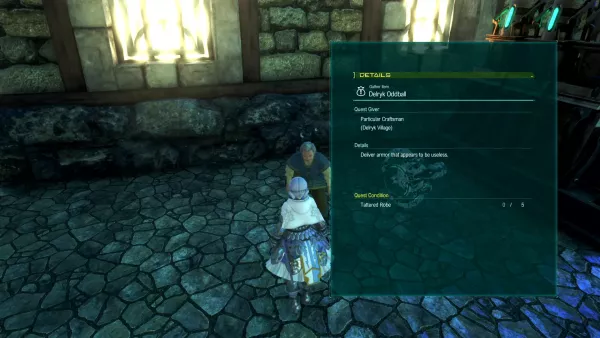 You can find the quest by speaking to Particular Craftsman in Delryk Village in one of the narrow alleyways.
He wants you to bring him 5 broken armor called Tattered Robe.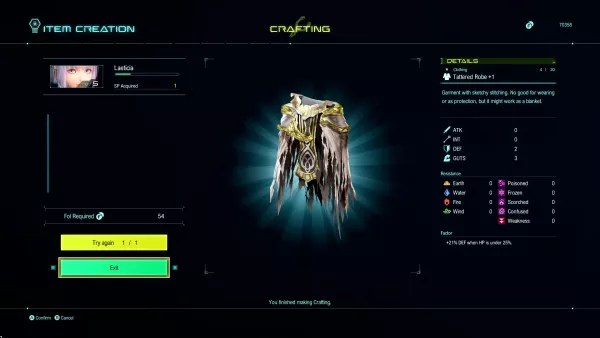 You can obtain Tattered Robe by using the Item Creation skill Crafting. You should use materials like Scruffy Rag and Wool to craft. It takes about 1/20 chances to craft a Tattered Robe and you need 5 of them to complete this quest.
You can buy Wool and Scruffy Rag materials from most Item Shops in town.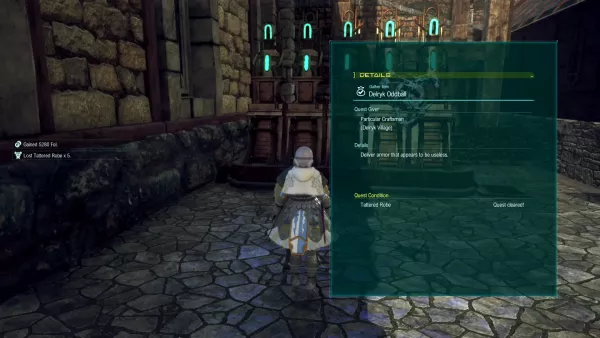 Once completed, head back to Particular Craftsman in Delryk Village to claim your rewards:
Rewards: