Find My Kitty is a sidequest in Star Ocean: The Divine Force that you can pick up in Larcette Village.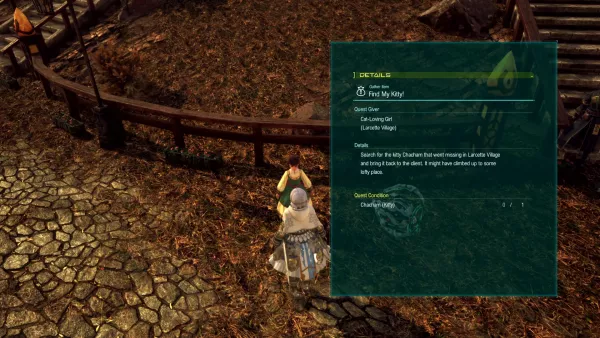 The Sidequest can be picked up by talking to a little girl near the entrance of the Larcette Village Inn.
She tells you she has lost her pet kitty called Chamcham.
Unfortunately, there are quite a few cats around Larcette Village so you can get confused about which one she wants!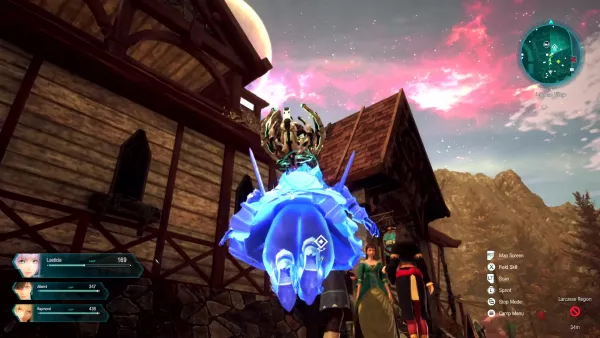 Nethertheless, you can find the cat on one of the roofs. First use your D.U.M.A. flying skill to get on top of the Inn roof.
From there, look behind the Inn (near the wheat fields) and you should spot another house. Use D.U.M.A. again to glide over to the house.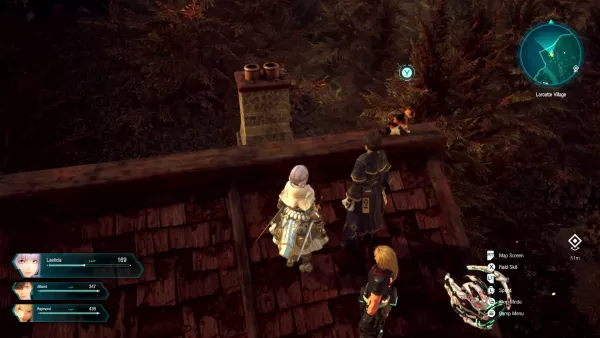 Here you can find the Kitty perched on the roof. Go up to it and press Y to collect it.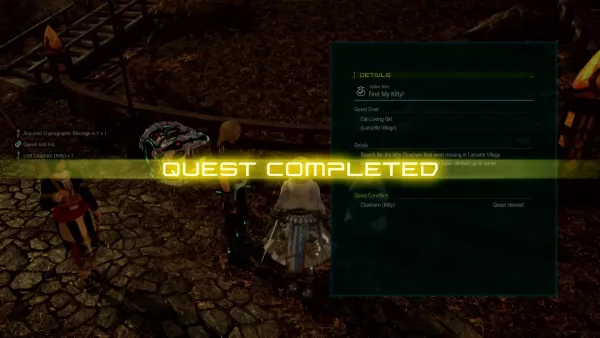 Now head back to the little girl to turn in the quest and get your reward!
Rewards:
Cryptographic Message A-1
640 Fol