I Want To Be Disliked is a sidequest in Star Ocean: The Divine Force that can be found in Baldaar.
This quest becomes available once you have rescued Laeticia from her impending marriage.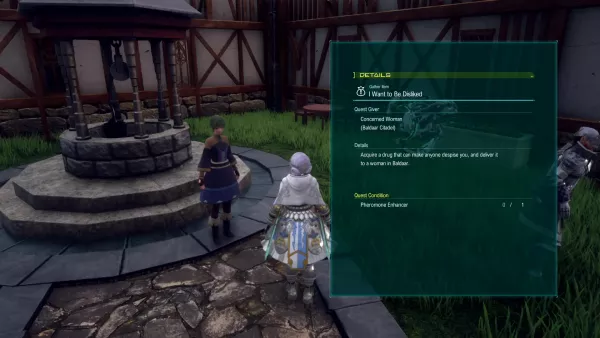 Speak to Concerned Woman who wants you to acquire a Pheromone Enhancer item.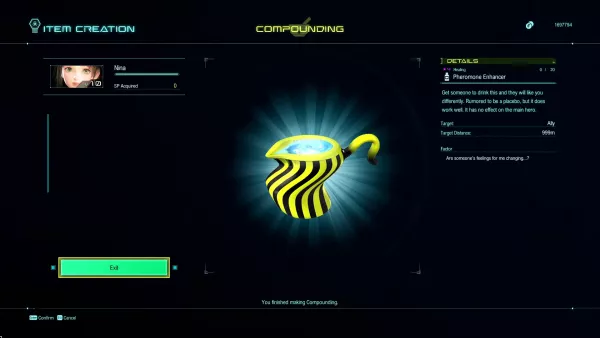 You can craft a Pheromone Enhancer item using Compounding Level 10 with Nina. Use two Roly-Poly material items to craft it.
If you find you keep failing, restart the game and keep reloading until you craft it.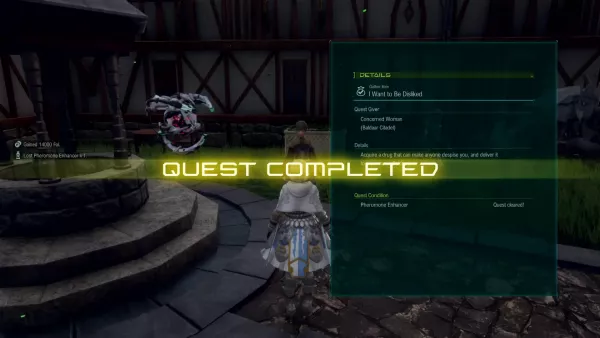 Once you have the Pheromone Enhancer head back to Concerned Woman to get your rewards.
Reward: