Meet Some Meat is a Star Ocean: The Divine Force sidequest that can be picked up in the Village Of Eda when you first go to meet Midas.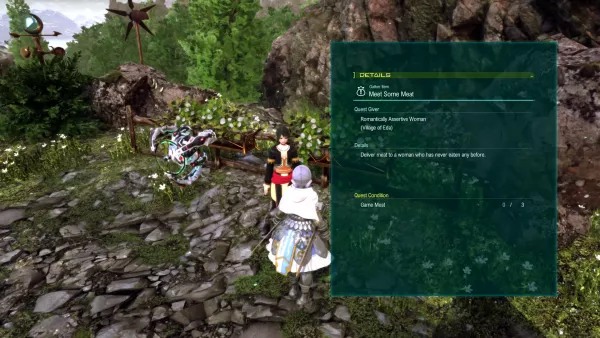 You can pick up the quest by talking to Romantically Assertive Woman who wants to try some meat as they don't really eat meat in Eda.
You are required to pick up 3 pieces of Game Meat.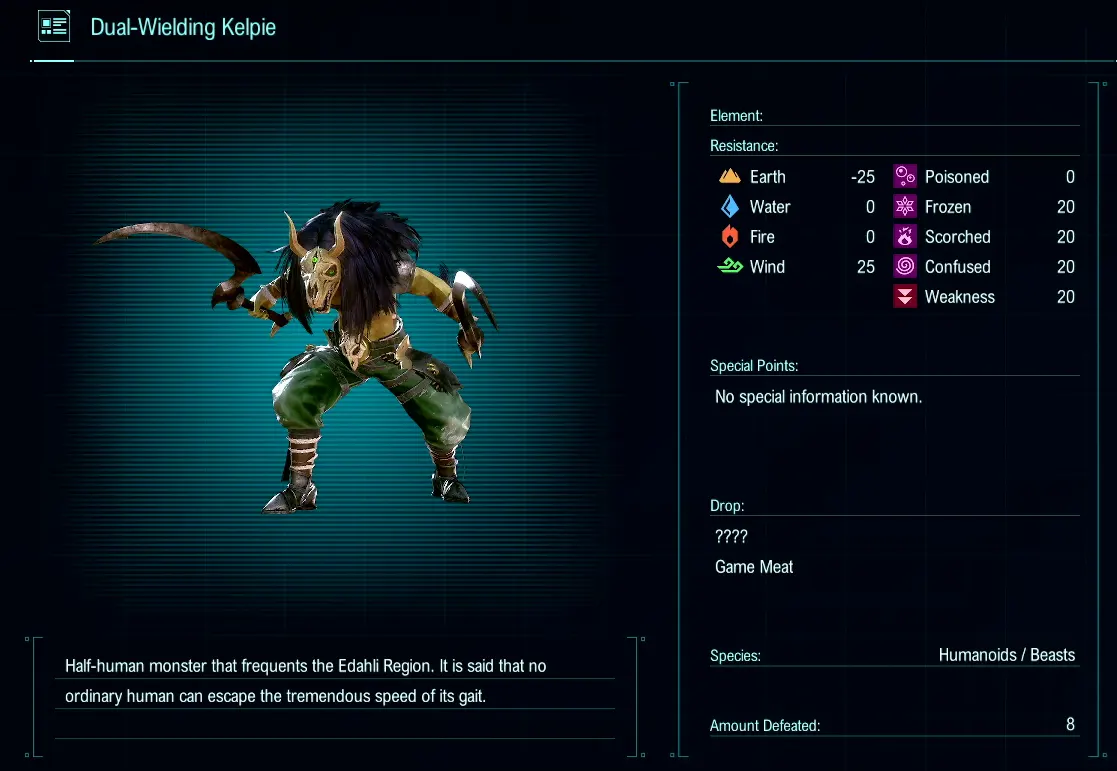 The Game Meat is a rare drop item that you can obtained from Dual-Wielding Kelpie. You can find two of these mobs right outside the Village Of Eda.
Don't forget to equip some Item Drop Boosting gear that you can make through Item Creation.
Once you have 3 pieces of Game Meat ,head back to Romantically Assertive Woman for your rewards.
Rewards:
2080 Fol
Unlocks new menu item at the Inn: Exquisite Herb Steak