Rout The Rest is a sidequest in Star Ocean: The Divine Force that you can pick up at Paladurnia..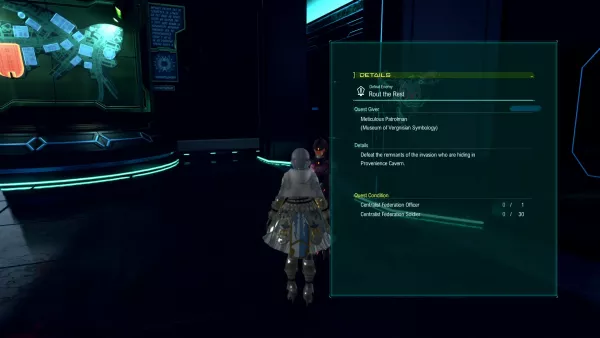 If you head inside the Museum Of Vergnisian Symbology, you can find Meticulous Patrolman near the entrance of the Provenience Caves.
He wants you to defeat Centralist Federation Officer x1 and Centralist Federation Soldier x30.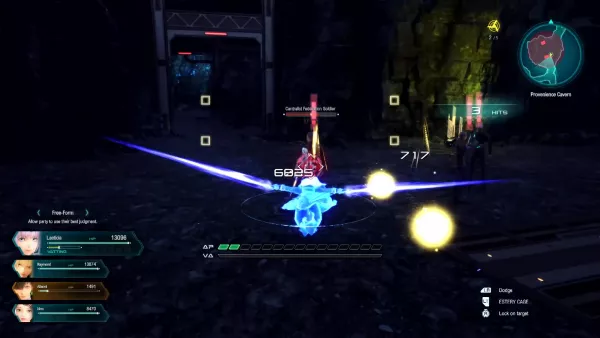 All of these can be found in the Provenience Caves. They don't respawn, so you'll need to go through the entire cave to wipe them all out.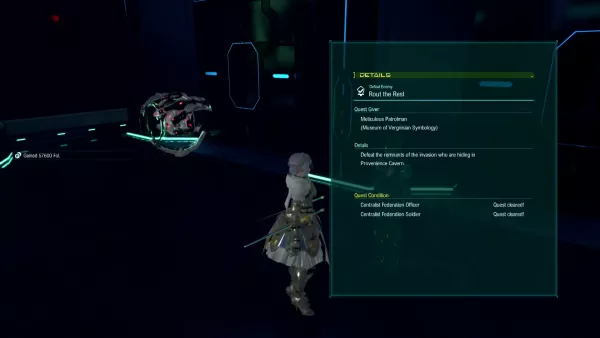 Once done, head back to Meticulous Patrolman to claim your reward.
Reward: