Smuggler Surveillance is a sidequest in Star Ocean: The Divine Force that you can pick up just outside of the Seaport Of Rythal.
You must first complete the quest A Prized Pendant to start this quest.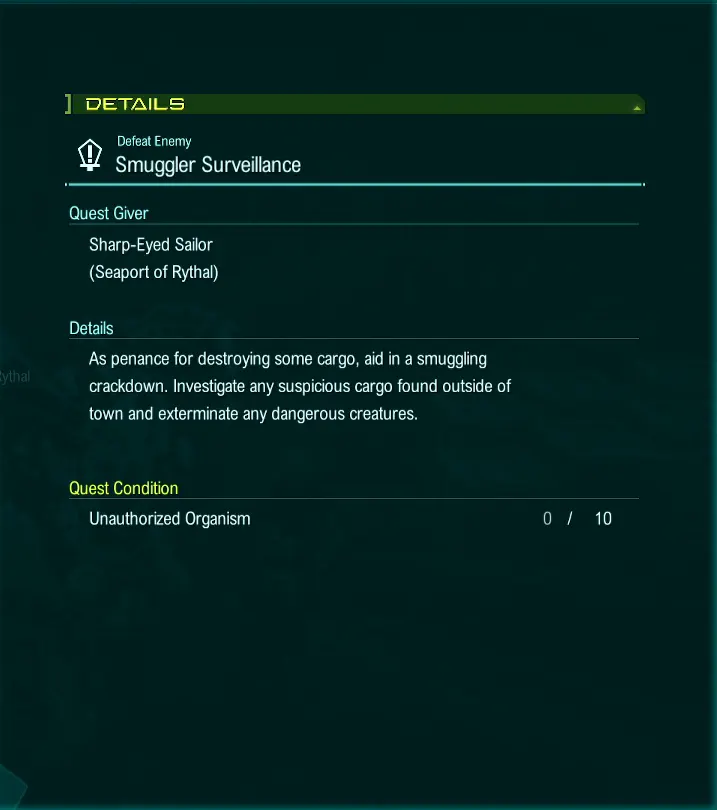 Speak to Sharp-Eyed Sailor outside the Seaport Of Rythal. He wants you to help him investigate some suspicious cargo that has been infested with Unknown Organisms.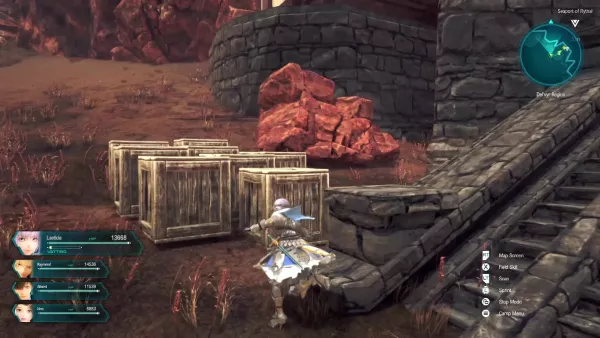 Luckily, you don't have to go far to find the cargo. The Cargo is just below the steps leading up to the Seaport Of Rythal.
Smash the crates and it will spawn 10 Unknown Organisms; take them out to complete the quest.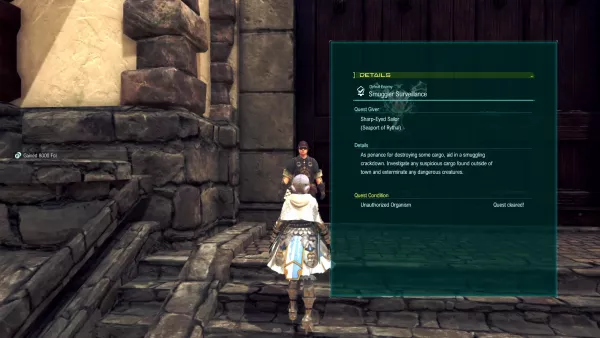 Once completed, head back to Sharp-Eyed Sailor for your reward.
Reward: