The Snack You Crave is a sidequest in Star Ocean: The Divine Force that can be picked up in Parrapoeiam.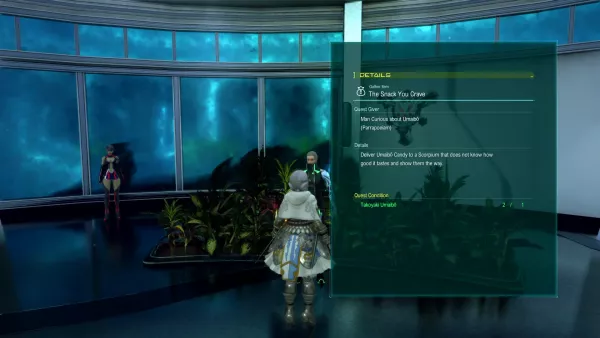 If you speak to Man Curious About Umaibo near the Inn of Parrapoeiam, he will ask you to bring him Takoyaki Umaibo item.
This consumable can be found in Treasure Chests or crafted using Item Crafting in the Compounding mode.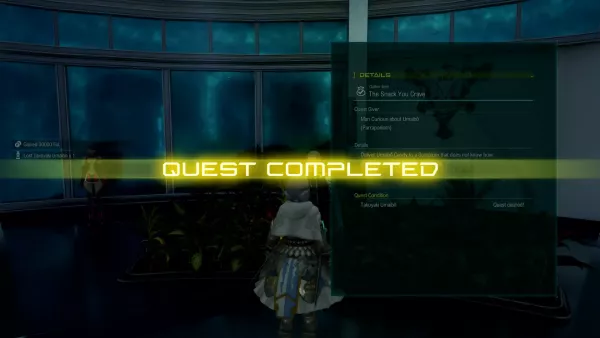 Once you have acquired a Takoyaki Umaibo, return back to Man Curious About Umaibo for your reward.
Reward: