This Man Needs Love is a sidequest in Star Ocean: The Divine Force that can be found in Baldaar.
This quest becomes available once you have rescued Laeticia from her impending marriage.
If you speak to Passionate Man he will ask you to find a Tears Of Aphrodite item.
Tears Of Aphrodite is an item that can be found in Treasure Chests or by using the Item Creation Compounding Tool.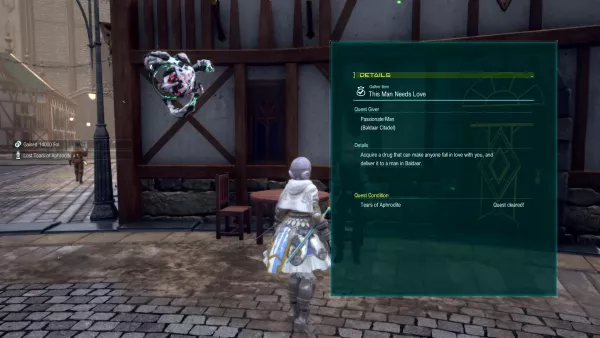 Once you obtain the Tears Of Aphrodite, speak to Passionate Man in Baldaar for your rewards.
Rewards: