Junk Collector is a sidequest in Star Ocean: The Divine Force that you can pick up in Delryk Village.
You must first complete the quest Delryk Oddball to start this quest.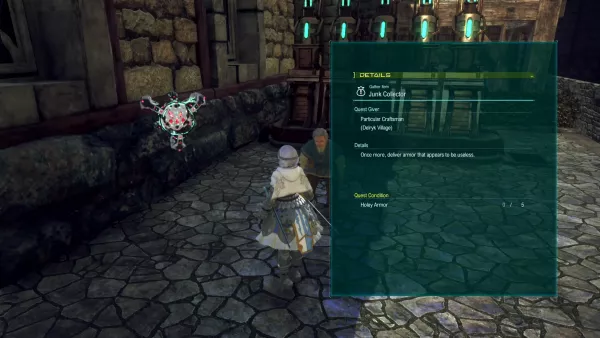 If you speak to Particular Craftsman he asks you to bring him some junk armor called Holey Armor.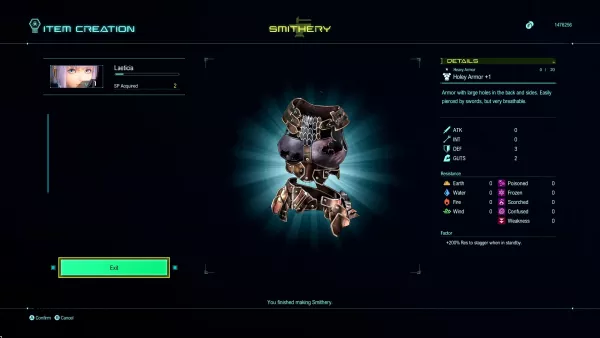 This armor can be obtained by using the Item Creation skill Smithery. You can use materials like Iron, Silver and Gold to craft them. It's all random.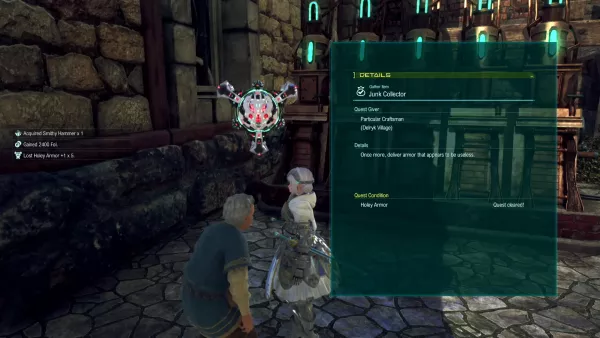 Once you craft five Holey Armor, head back to Particular Craftsman to turn in the quest.
Reward: