The Man With No Plan is a sidequest in Star Ocean: The Divine Force that you can pick up at the Seaport Of Cotto.
This quest requires you to have completed A Ticket's Destination before you can start it.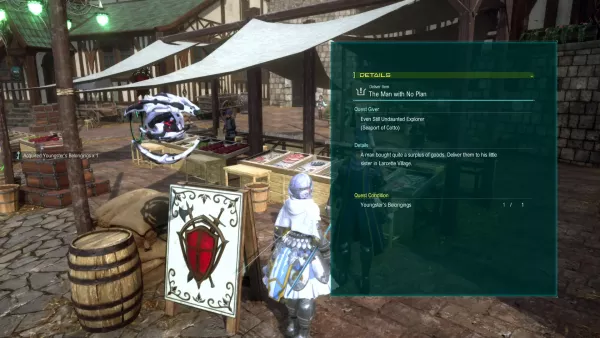 Speak to Even Still Undaunted Explorer at the Seaport Of Cotto near the item stall and he will ask you to deliver some goods to his little sister at the Village Of Larcette.
Head to the Village of Larcette and you can find his sister outside one of the buildings.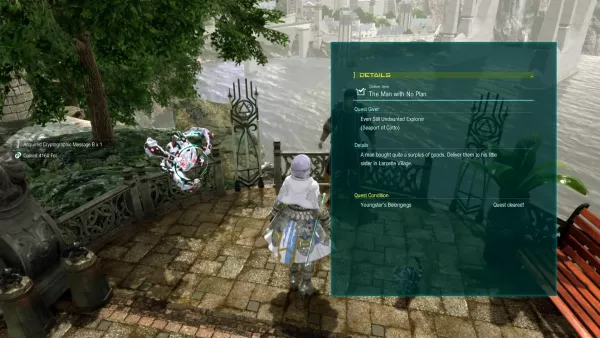 Once you've given her the goods, you then need to travel to the Royal Capital of Acsendros City to find the Even Still Undaunted Explorer and claim your rewards.
Reward:
Cryptographic Message B
4,160 Fol