Coromon has released a new updated in 2023 that has added some brand new Coromon to catch! They've also revamped the storyline and made several other improvements to the game.
Coromon was first released in 2022 and is now available on Steam, Nintendo Switch and Mobile! The developers have just released a brand new update to the game that has some major changes, which we will get into in this blog post.
New Coromon Added in 2023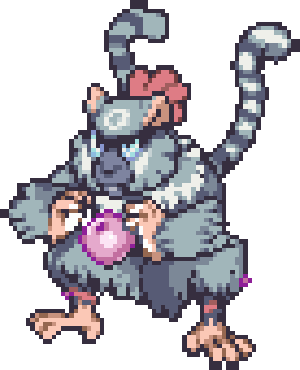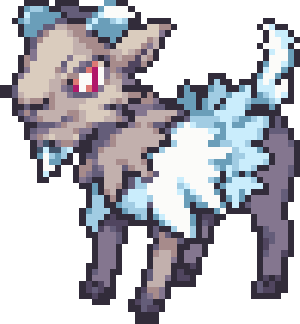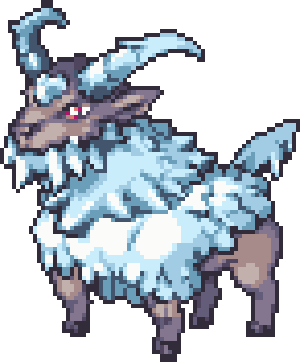 Coromon has added some new monsters to catch in the game! We've updated our Coromon Database with all the latest mons.
There were a total of four new Coromon added: Lemobi, Makinja, Glacikid, Articram.
They also renamed the Dark Magic type to become Crimsonite. We've updated all the Crimsonite Coromon also, including their skills and traits.
New Gameplay Features
Post-Game Battle Dome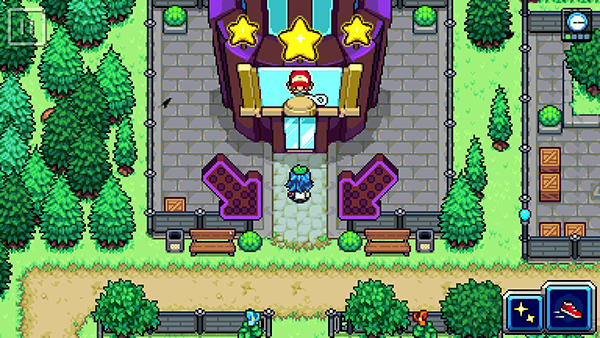 When you complete the Coromon game, you'll get access to the Battle Dome. This feature allows you to battle either an endless stream of Wild Coromon, Trainers or Titans!
You'll earn Battle Dome Tokens that you can spend on various upgrades.
The new Battle Dome is located in Radiant Park.
Daily Milestones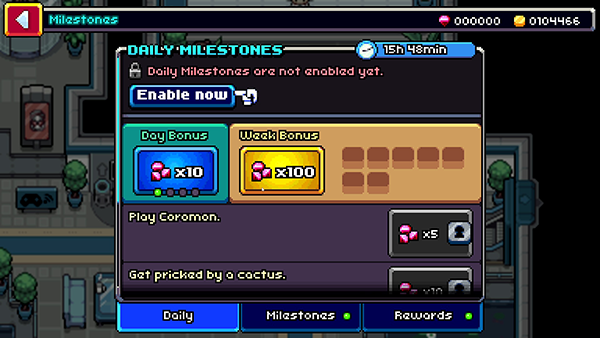 Complete up to four daily milestones in-game to earn rewards! If you complete all your daily milestones for a week, you get an ever bigger reward!
The daily milestone starts with a Play Coromon task, which is always easy to complete. The other three are randomly assigned each day.
Rewards include the new Style Crystals (read below), usable items like cakes and more. You do need to connect to the Coromon servers in order to do Milestones for some reason.
Style Crystals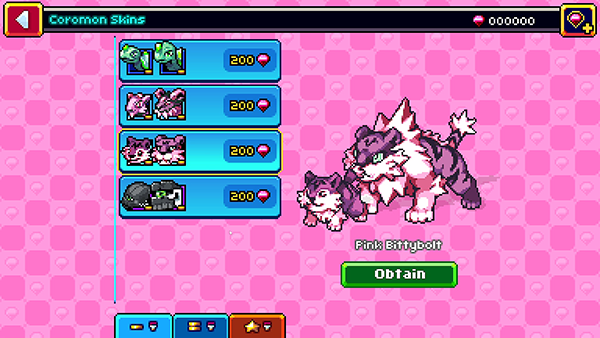 Style Crystals introduce new Coromon Skins to the game, allowing you to update the look of your Coromon! These are unique skins for various Coromon in the game. You can access the Style Area via the title menu.
You can buy skins using Style Crystals, which you can earn from a number of in-game activities, including the newly released Battle Dome and Daily Milestones.
Coromon Storyline Changes
There have been lots of storyline changes made to Coromon with this new update. If you played the original version, the ending was very lackluster and the developers did mention they wanted to change it.
Well it seems they've changed quite a bit! They mostly have changed the storyline with the Wubbonians, who are after the Titan Essences. As well as a bunch of storyline changes, they also gave them costume overhauls and they've changed Dark Matter to now be Crimsonite.
If you completed Coromon before, you'll need to replay the game from the beginning to experience the new Storyline updates.