Broken Teleporter is a quest in Coromon that you can complete in Hayville. It will give you access to the Teleporter in each major town, allowing you to fast-travel!
The quest becomes available after you have upgraded your Gauntlet with the Push Module during Part 2 of the Coromon Walkthrough.
Head to Noah's house in Hayville and he will explain he is building a teleporter for the village.
However, the parts he has ordered have not yet been delivered. He recommends heading to the Lux Sol Campus and heading to the store there.
When you arrive at the store, the shop owner says the postman must have gotten into some trouble. He recommends looking for him in Radiant Park.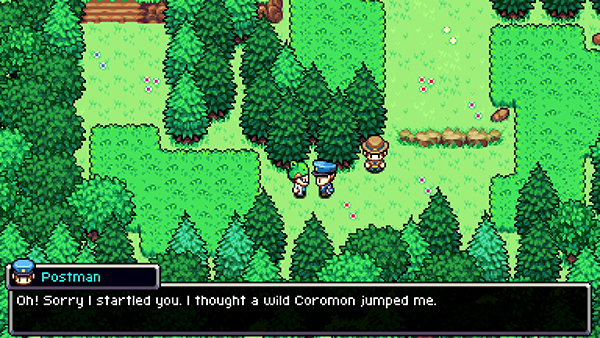 You can find the Postman in the middle of Radiant Park. He will tell you he has ran out of Coromon and needs your help to get out of the park to Hayville.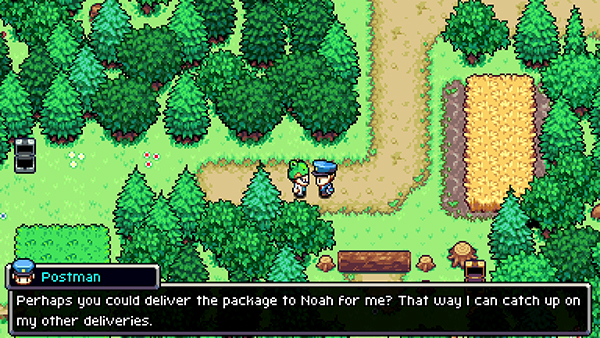 Now walk towards Hayville and just before you reach it, the Postman will thank you for helping him and teleport away. He also hands you Noah's package.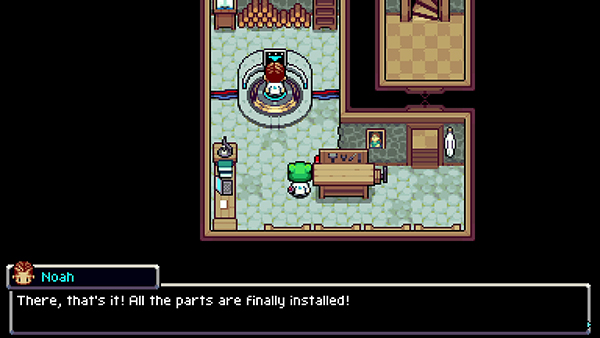 Head back to Noah and give him the parts.
You'll now be able to use the Recall Teleportation device to travel between towns. You'll also have unlocked Hayville Recall Location.