Scented Stew is a Coromon Quest you have to complete in order to progress the story in the town of Alavi.
It is one of three quests that Greta will ask you to complete during your visit to the winter town Alavi.
Check out that part of our Coromon Walkthrough for more details.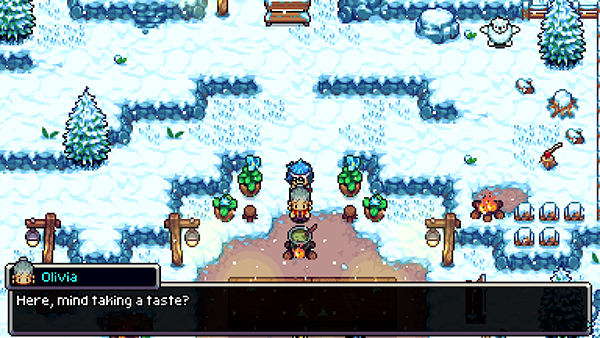 The quest can be picked up near where Greta and Jarl are preparing for the feast by speaking to Olivia in front of a fire.
She asks you to taste her stew, but you respond saying it sucks!
Olivia asks you to help her improve the taste by picking up 5 Sweatshroom. These can be obtained from Soggy Swamp.





They are the red ones.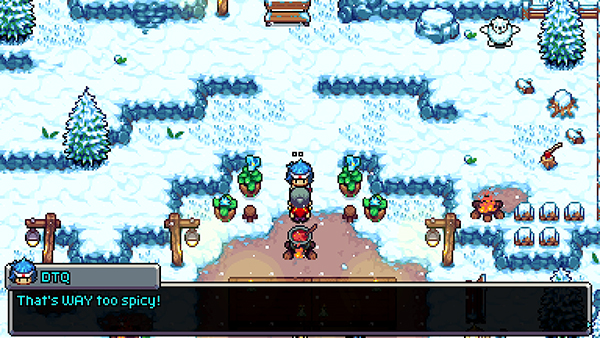 Once you hand them to Olivia, she will give you your reward:
Reward: