In the second part of the Coromon Walkthrough we arrive at a place called Hayville, where we are trying to get the Essence Collector installed on our Gauntlet.
We are looking for a blacksmith named Perrin.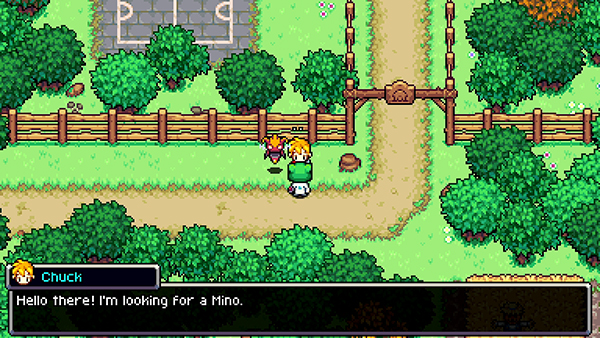 The first thing you'll see as you enter Hayville is an NPC named Chuck with a Beezel next to him. This is a side quest called Find a Mino.
Hayville
Hayville is another town; it has a Trainer Hub, where you can heal your Coromon and buy items from the vending machine.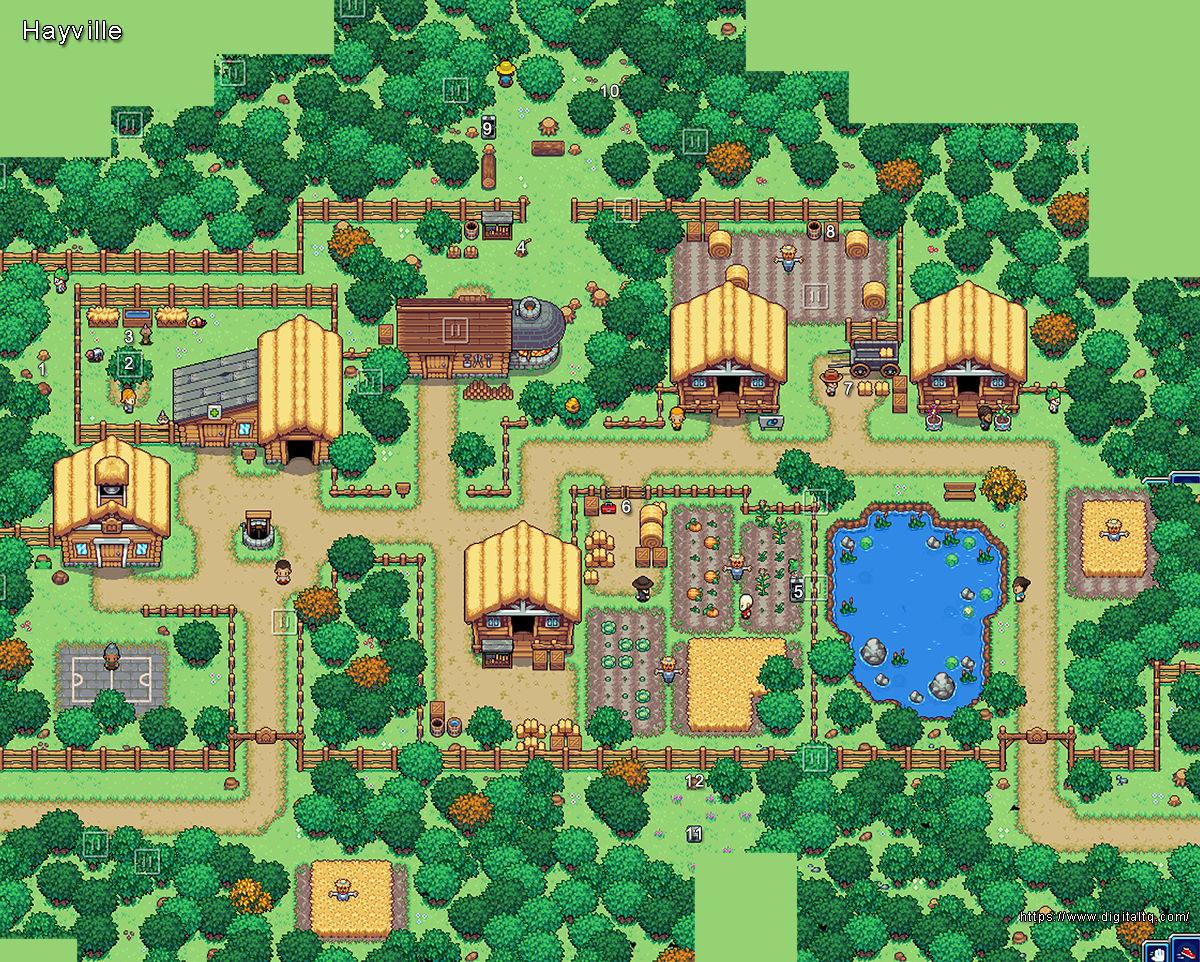 Check out the map above for a good overview of Hayville.
[1] - Spinner
[2] - 300x Gold
[3] - Trick Spinner x2
[4] - Fik Fruit
[5] - Treasure Chest: Phoenix Shard
[6] - Daily Fruit
[7] - Juba Fruit
[8] - Skill Flash 61
[9]Â  - Treasure Chest: Plain Spinner x2
[10] - Detox Cake
[11] - Amish Hat
[12] - Clear Cake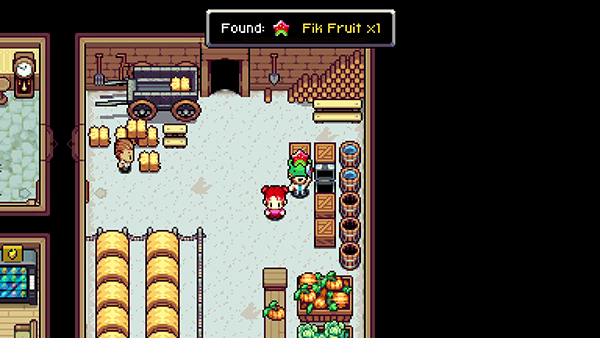 You can also find a Treasure Chest inside the Trainer Hub containing a Fik Fruit and Gao Fruit.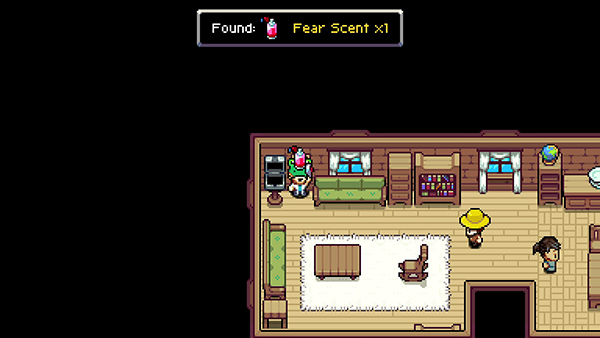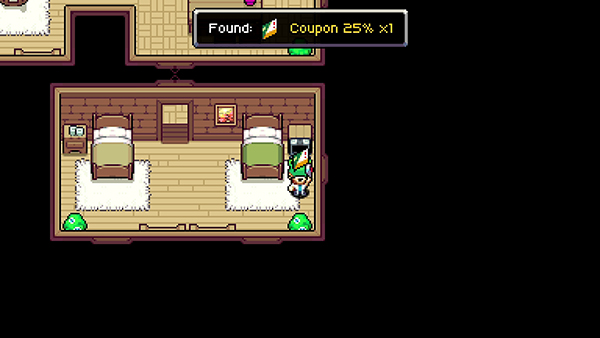 Inside the house near the cabbage patch, you can find a Treasure Chest with a Fear Scent. You can also find a Combi Cake (s) from the oven. In the bedroom is another Treasure Chest containing a 25% Shop Coupon.
Planting Seeds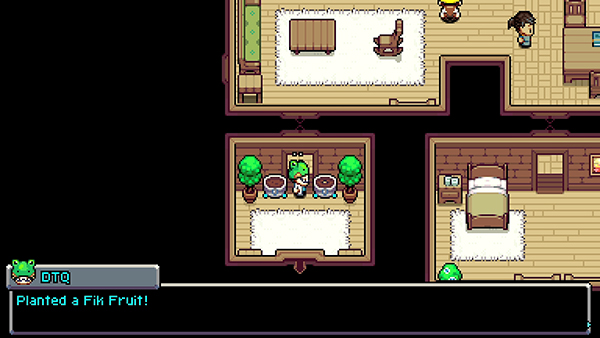 In Hayville you'll come across empty plant pots.
Here you can plant any fruit seeds you have in your Inventory. They will grow overtime and you can harvest them for fruits that can then be given to your Coromon for special effects in battle.
Finding Perrin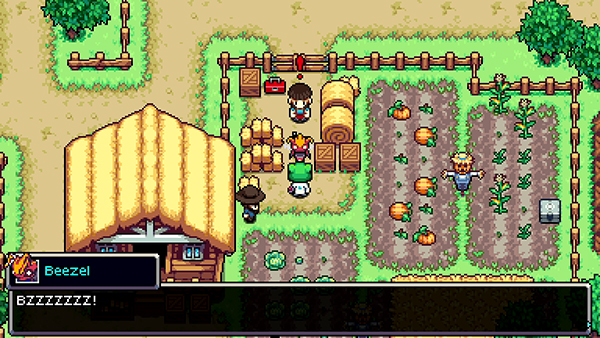 Perrin can be located in Hayville near the Cabbage Patch.
He will be cornered by a Beezel and you'll have to battle it to take it out.
Once you rescue Perrin, you'll return to his workshop. Perrin takes your Gauntlet and gives you a spare in return. Whilst he is fixing the Gauntlet, he recommends to go find his brother Merrin at the library, which is now unlocked and accessible.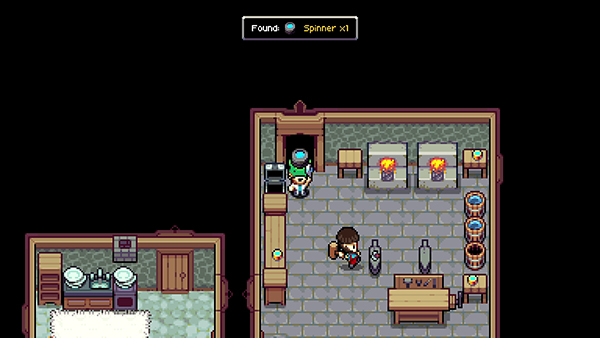 Don't forget to open the Treasure Chest in the corner to pick up a Spinner. You can also find a Canal Fruit in the Oven and Plates by the sink.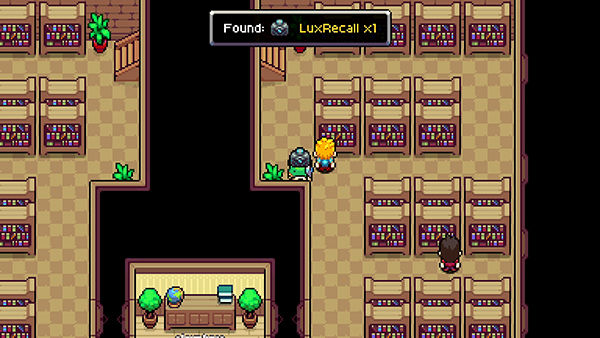 Head to the Library. There are two side quests you can take on here Monica's Study and Battle Of Wits.
You can find a LuxRecall on the first floor by a plant pot.
There is also a Treasure Chest on the left containing a Stinky Scent.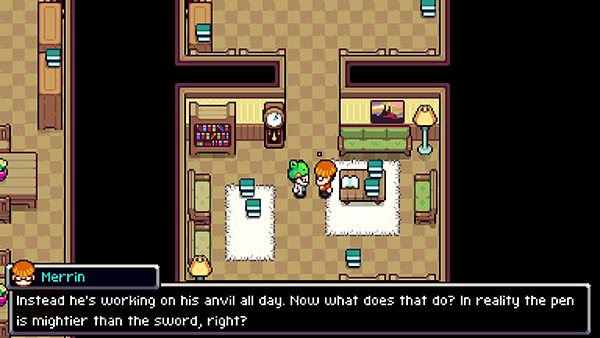 You can find the brother Merrin on the second floor on the right side of the library. There is also a HP Cake (s) next to the sofa. He will give you the following books:
Trainer Handbook
Coromon Handbook
Potential Handbook
Stats Handbook
You can use these to help with the quest _. They're also pretty useful for learning about the mechanics of Coromon, so well worth a read.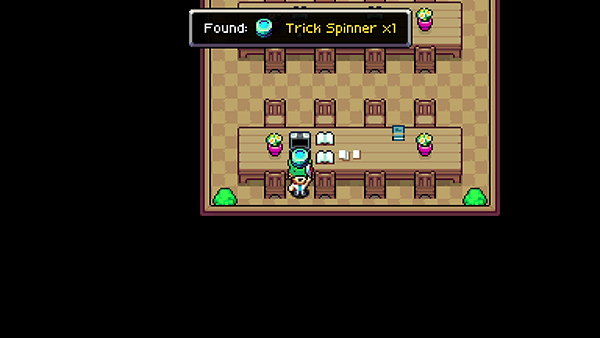 Pick up a Trick Spinner from a Treasure Chest on the left second floor (where you pick up the quest Battle Of Wits).
Push Module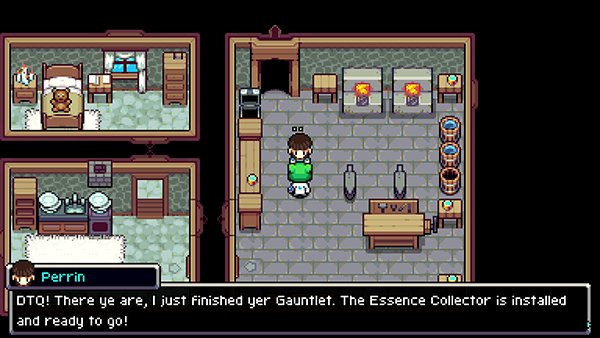 You can now go back to Perrin and get your upgraded Gauntlet! You also get access to the Push Module, which you can now use to move around heavy logs and rocks!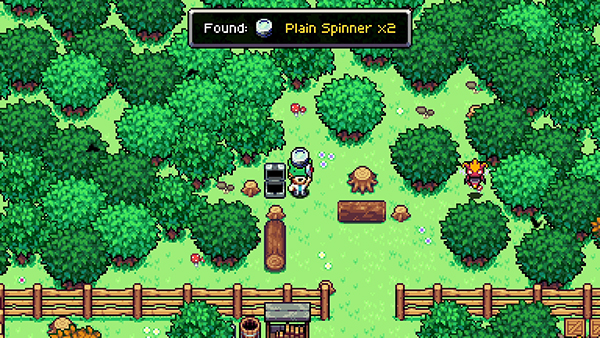 Try out the new Push Module in the blacksmith's back garden and access the Treasure Chest (9) containing two Plain Spinners.
Perrin also mentions that a man named Noah in Hayville is setting up a teleporter and needs your help, where you can take on another quest called Broken Teleporter.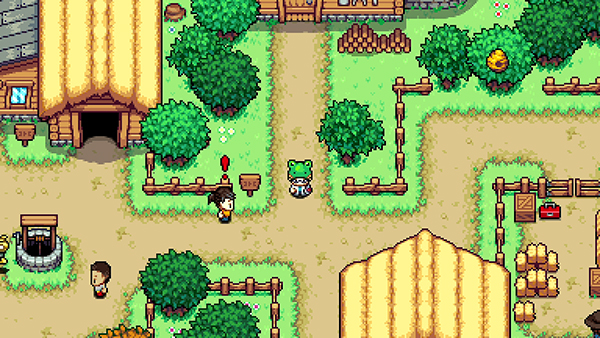 As you leave Perrin's Blacksmith, you'll also be alerted to a new quest called Beezle Breakout by the Trainer Hub lady.
In Noah's house you can find 250x Gold in the front room and a Heal Spinner in the bedroom. In the basement you can find a Pomo Fruit.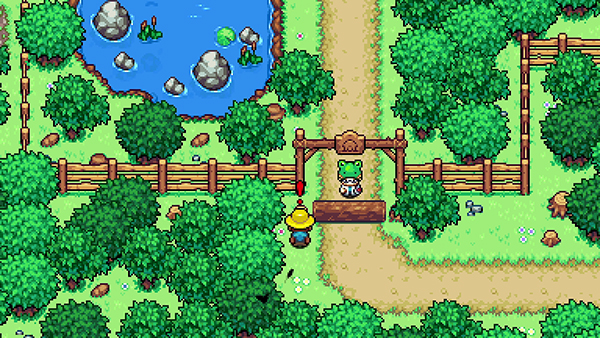 You can now use your Push Module to leave Hayville. We recommend completing all the side quests first before leaving, but it's up to you!
Woodlow Forest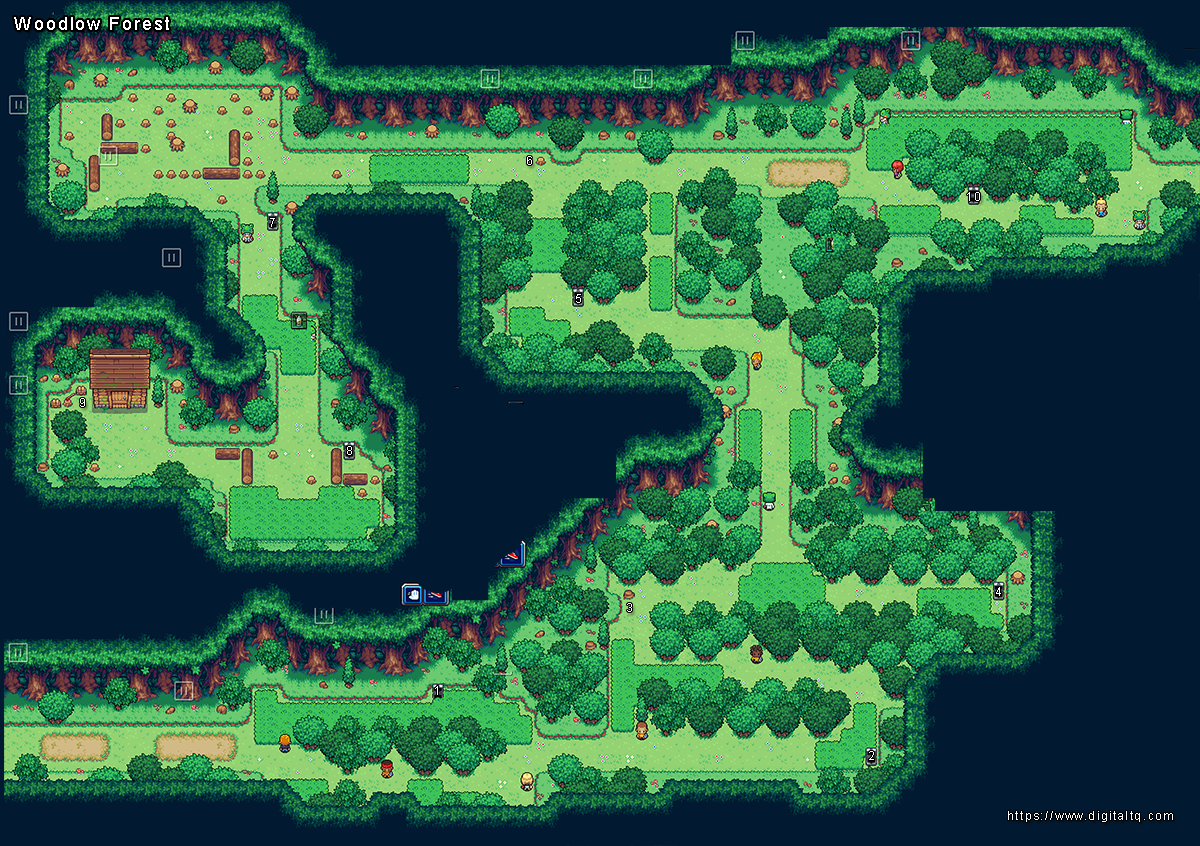 Click to see a bigger version of the map.
After leaving Hayville, you'll end up in Woodlow Forest. This place is great for leveling up your Coromon. It's full of different trainers looking for a battle, and you'll come across lots of wild Coromon in the level range of 8-11.
You can find the following loot:
[1] Treasure Chest: Stinky Scent,
[2] Treasure Chest: Spinner x3
[3] Detox Cake
[4] Treasure Chest: Skill Flash 58
[5] Treasure Chest: Ber Fruit, Jel Fruit
[6] Fear Scent
[7] Treasure Chest: Silver Spinner x2
[8] Treasure Chest: Phoenix Shard
[9] HP Cape (M)
[10] - Treasure Chest: Combi Cake (s) x1
You can also come across two wild Coromon at the same time!
Use the map above to navigate your way around.
You'll also meet the following trainers: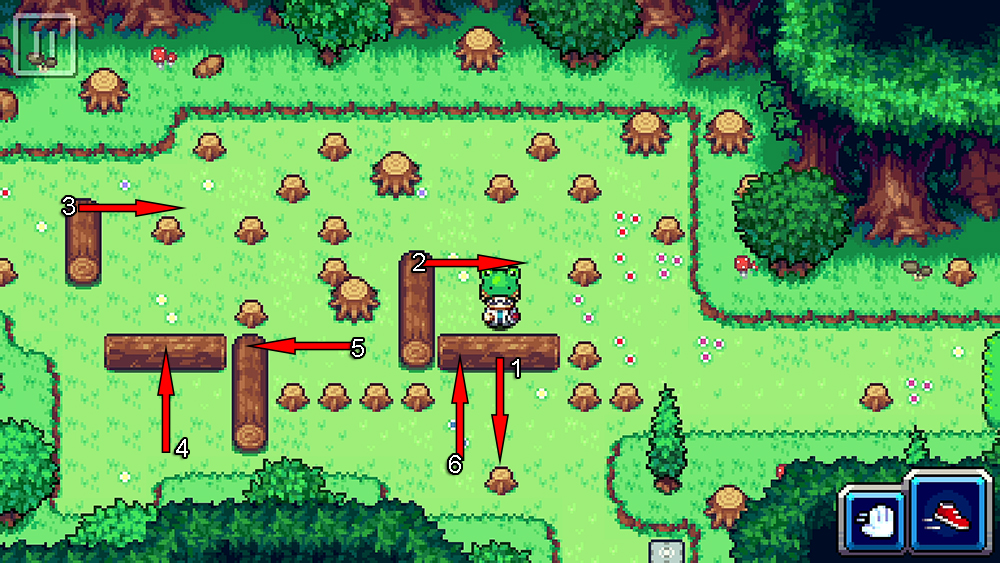 You can head towards Jack's House on the left side of Woodlow Forest. There is a small puzzle that will allow you to try out your new Push Module.
Inside Jack's House, you can challenge him to battle. Once you defeat him, you'll get the quest Rocky Road added to your log.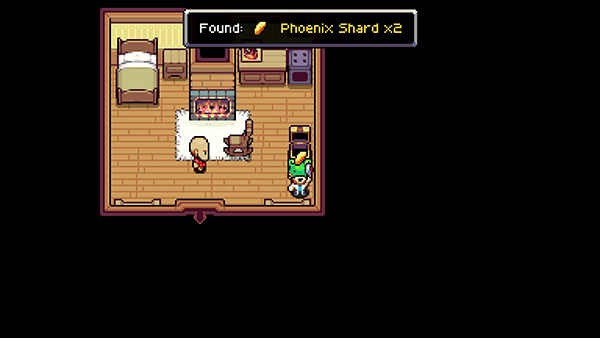 Inside his house you can find a Canul Fruit and Ber Fruit by his bed and also open a Treasure Chest containing Phoenix Shard x2 and SP Cake (s) x2.
When you leave Woodlow Forest, you'll come to Woodlow Harbour. You won't be able to go upwards to the swamp just yet, instead head right to the harbor.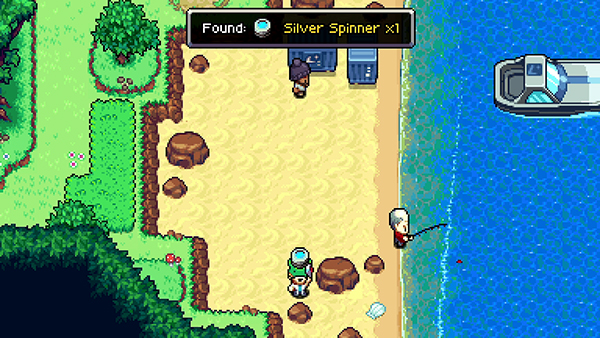 Pick up the Silver Spinner on the Beach and also the Phoenix Shard.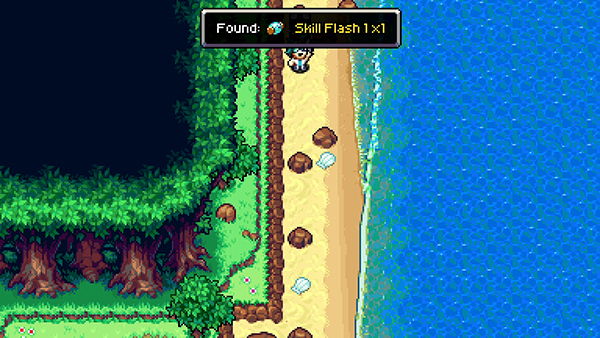 You can also pick up Skill Flash 1 by walking up the beach and finding a Treasure Chest.
You can now take the boat to Donar Island to find the first Titan Essence!
And that wraps up this part of the Coromon Walkthrough! Let us know if there is anything we missed in the comments.