New Pokemon Snap has over 200 Pokemon for you to take pictures of and that also includes 10 different Legendary Pokemon. The 10 Legendary Pokemon are a mix of Legendary and Mythical Pokemon, spread throughout the different Research Courses in New Pokemon Snap.
Before attempting to get these Legendary Pokemon, you should make sure you have completed the main storyline; if you need help with that, try our New Pokemon Snap Walkthrough.
The 10 Legendary Pokemon require doing specific actions to unlock new routes and different interactions between Pokemon. Getting these Legendary and Mythical Pokemon will go a long way with helping you complete special Research Tasks and leveling up your New Pokemon Snap Courses, as well as completing your New Pokemon Snap Photodex.
Mew - Mythical Pokemon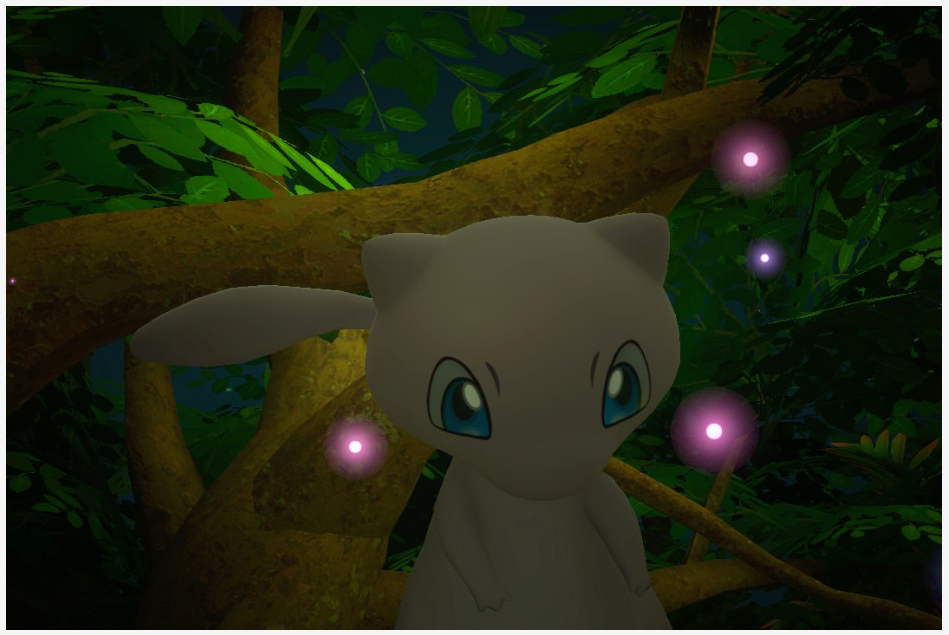 The 151st Pokemon from the original Pokemon generation, Mew makes an appearance in Founja Jungle (Night). Getting Mew to appear is relatively easy; all you have to do is as soon as the course starts, turn around play your camera music. This will lure Mew out in the form a Psychic Energy Ball.
You then need to throw a Fluffruit at the energy ball and Mew will instantly appear. Mew will only hang around for a few seconds to get those Burst modes turned on! Mew will hang around until about halfway through the course, so don't worry if you miss the energy ball with your Fluffruit on first attempt.
Mew will also start appearing in the Day course version once you get the Four star photo from Night course.
Check out the New Pokemon Snap - How To Catch Mew (All Stars) Guide for all Photo ranks.
Suicune - Legendary Pokemon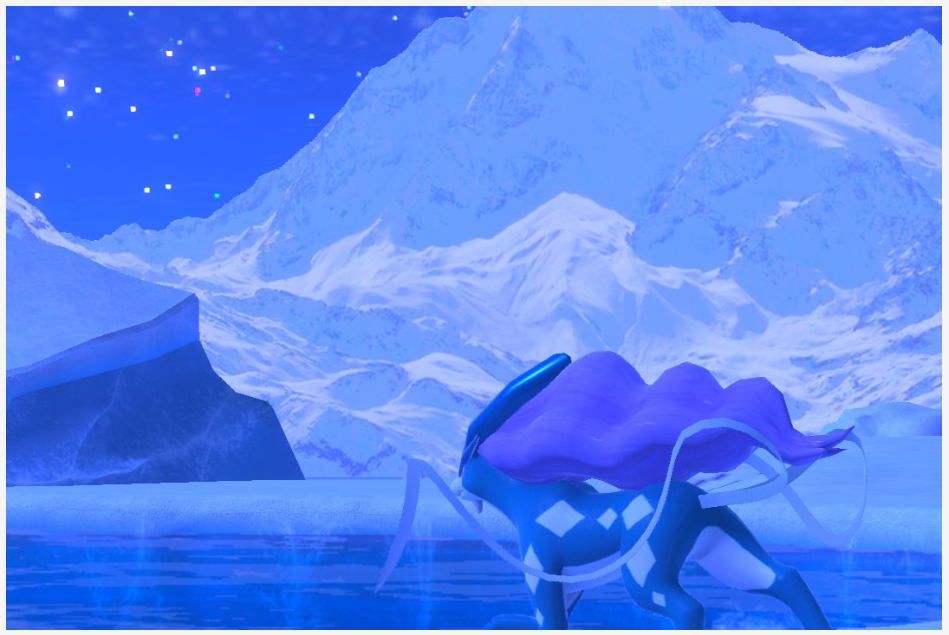 To unlock Suicune you need to unlock the alternative routes in Snowfields. The first path you have to unlock is in Snowfields (Day). First you need to take a snap of the Sandslash to your left. It will drill into the snow and then reappear further along on the same side. Take another snap and this time you can scan to open up an alternative route through a snow block.
Now you need to go to Snowfields (Night) and use this new alternative route you've unlocked. Once you've gone through it, there is another alternative route to unlock. You unlock it by getting the Crabominable Illuminated just as he is knocking down a tree. This will show Froslass in the air- take a picture and just as you're about enter the cave, the alternative route can be revealed using the scan.
Now you will be inside a giant ice cave. Once you exit, you'll come to a lake with floating Ice. To your immediate right will be a Jynx on an Avalugg; throw an Illumina Orb onto them and this will trigger Suicune to run across the map from your right.
Check out our How To Find Suicune Guide for how to get all the 4-star Diamond snaps.
Lugia - Legendary Pokemon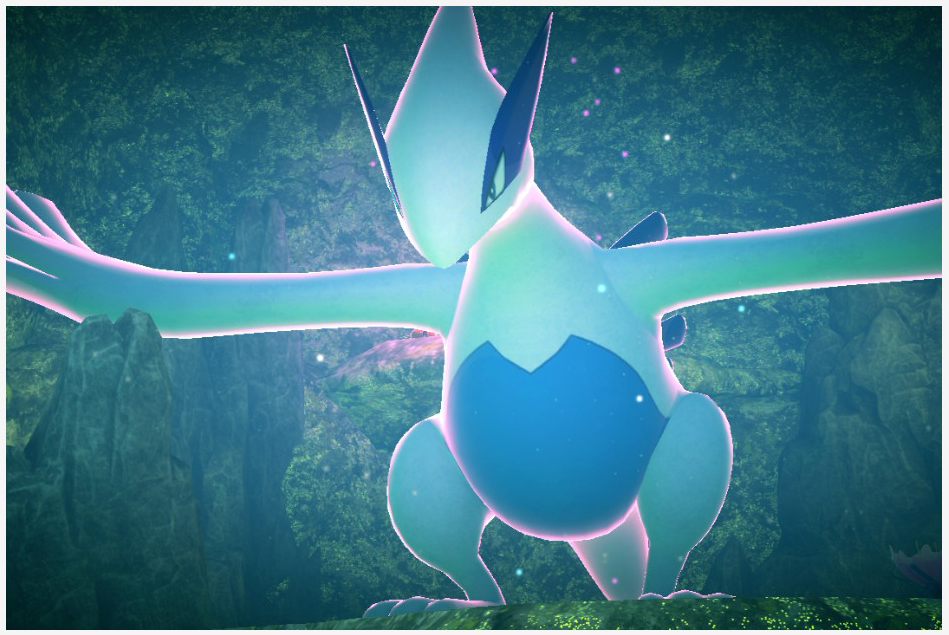 Lugia is hiding deep within Lental Seafloor (Research Level 3). To get Lugia, you need to take the alternative route in Lental Seafloor at the beginning; you can do this by following the Clawitzer that swims past you, throw an Illumina Orb at it and it will break open a wall allowing you to go deeper into the cave.
Once inside the cave, you swim past a Starmie being attacked by a Tentacruel. You'll then be in a deep cavern slowly going down. Spin around slowly to find a Lanturn and throw an Illumina Orb at it. It will dive down and disappear. 
Next keep your eye on the two Pink and Blue Frillish. As soon as the Wailord swims past, the two Frillish will be attacking the Lantern. Now throw an Illumina Orb at them to get the Lantern released.
The Lantern will then swim down towards a cave. Press Scan to open up the alternative route to Lugia's cave. Lugia is asleep on your right. You can wake him up by throwing Illumina Orbs at the Crystalbloom either side of him.
Follow our How To Find Lugia Guide to see how to get the 4-star Diamond Rank snaps.
Ho-Oh - Legendary Pokemon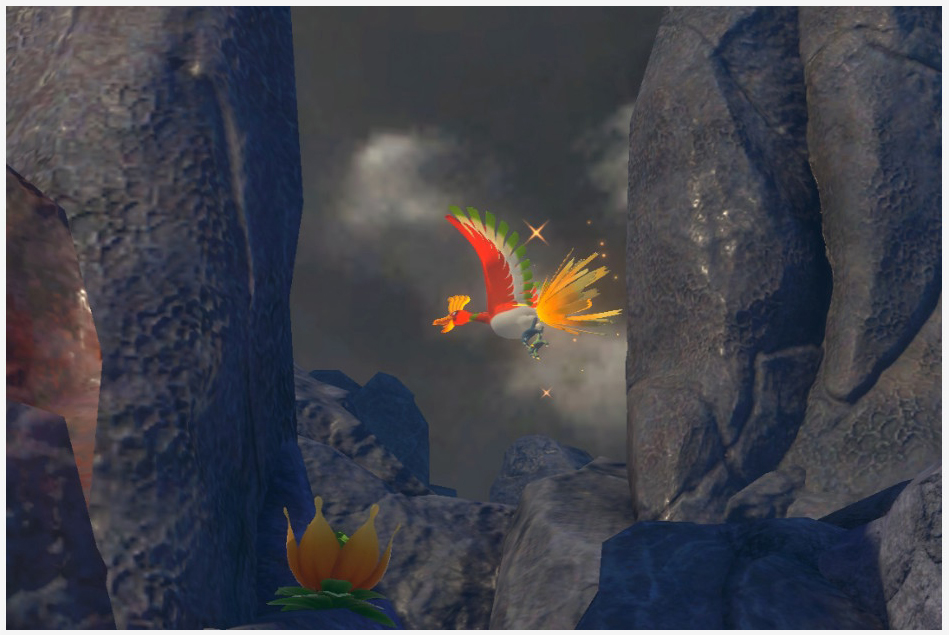 You can find Ho-Oh flying in the sky in the Fireflow Volcano course (Research Level 2) on your immediate right in the first part of the course. There is a Crystalbloom and a Charmander in the cliffs; the Ho-Oh will fly right past them.
Check out our How To Find Ho-Oh Guide for how to get all the 4 star rank pictures.
Celebi - Mythical Pokemon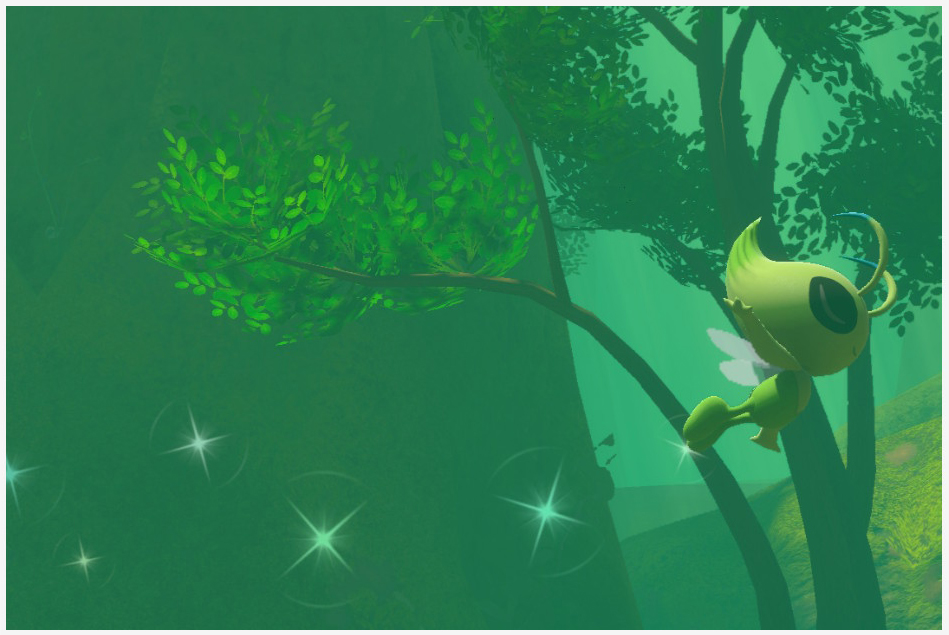 Celebi is the mythical Pokemon of the second generation and it appears for a short time at the end of the Elsewhere Forest course. Elsewhere Forest is made up of several parts; Celebi always appears at the beginning of the last part for a short period.
Use the How To Find Celebi Guide for how to get all the 4 Star Diamond snaps.
Jirachi - Mythical Pokemon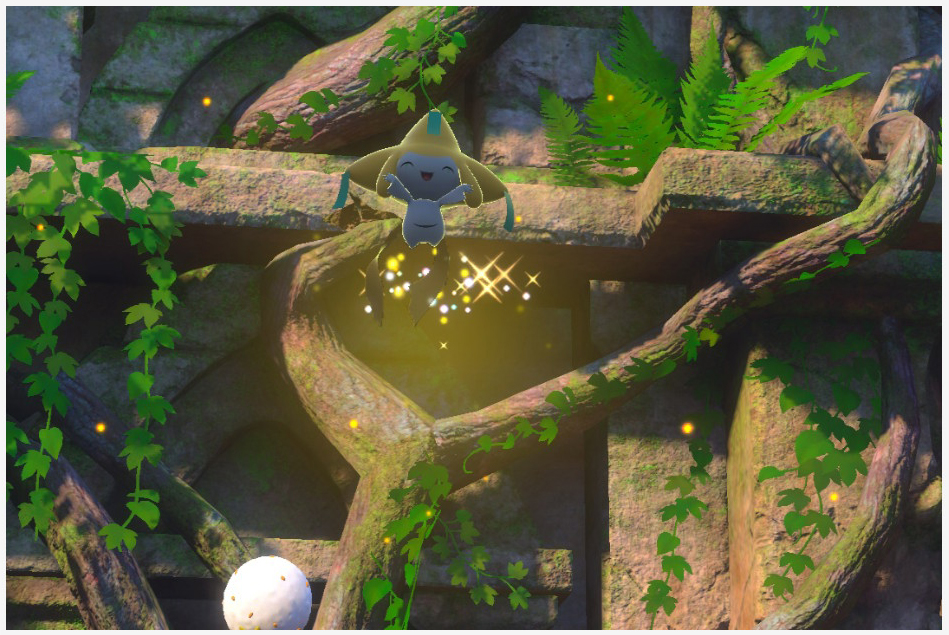 Jirachi is hiding out in Ruins of Remembrance (Research Level 3) right at the beginning of the course. He's very easy to spot (in mid-air). He also appears in the caves where the four stone pillars are connected to the Elevator Of Life.
Take a look at our How To Find Jirachi Guide for a detailed look on how to get all star photo ranks.
Manaphy - Mythical Pokemon
Manaphy can be gotten quite easily. Just get to the end of course Maricopia Reef (Evening) Lv2 and take the alternative path to the Lapras. Throw an Illumina Orb at the youngest Lapras, it will swim to it's mother/father and then play your camera music to get the Lapras to dance. Manaphy will then spring from the water for you to snap.
Check out the How To Find Manaphy guide for all the details on how to get the 4 Star Diamond Rank pictures.
Shaymin - Mythical Pokemon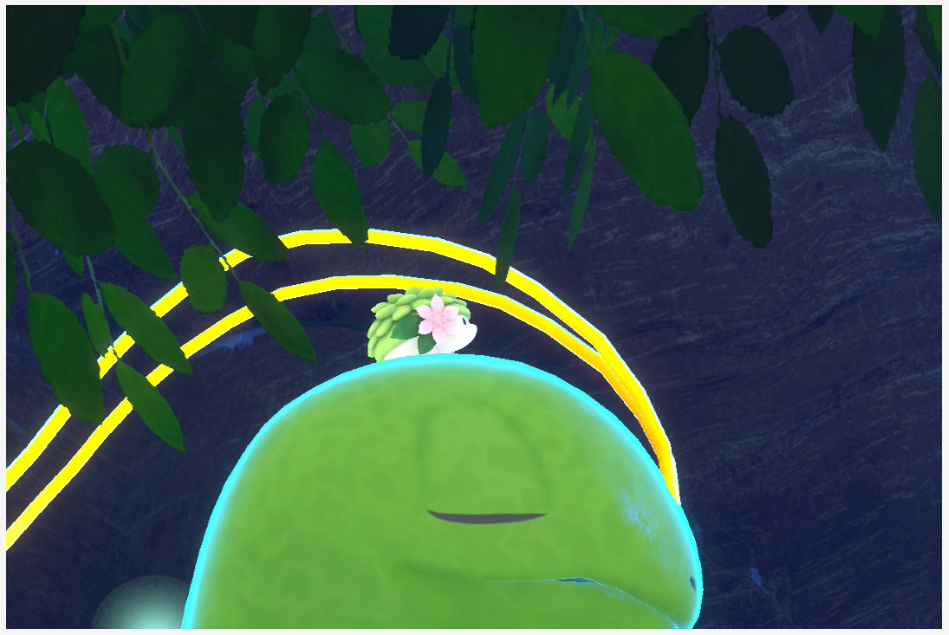 Shaymin is an easy Legendary Pokemon to get as it appears in the Florio Nature Park in all three courses. The easiest method is to complete the Illumina Spot course; Shaymin will appear when you throw an orb on top of a cliff about halfway through the course. It will jump on Meganium's Head if timed right, allowing you to get some easy Diamond snap shots.
Shaymin can also be seen running around the corner of the last part of Park (Day) just before you come to the last zone. You can snap Shaymin in the grass.
Check out the How To Find Shaymin guide for all the locations and poses for the 4 star ranks.
Xerneas - Legendary Pokemon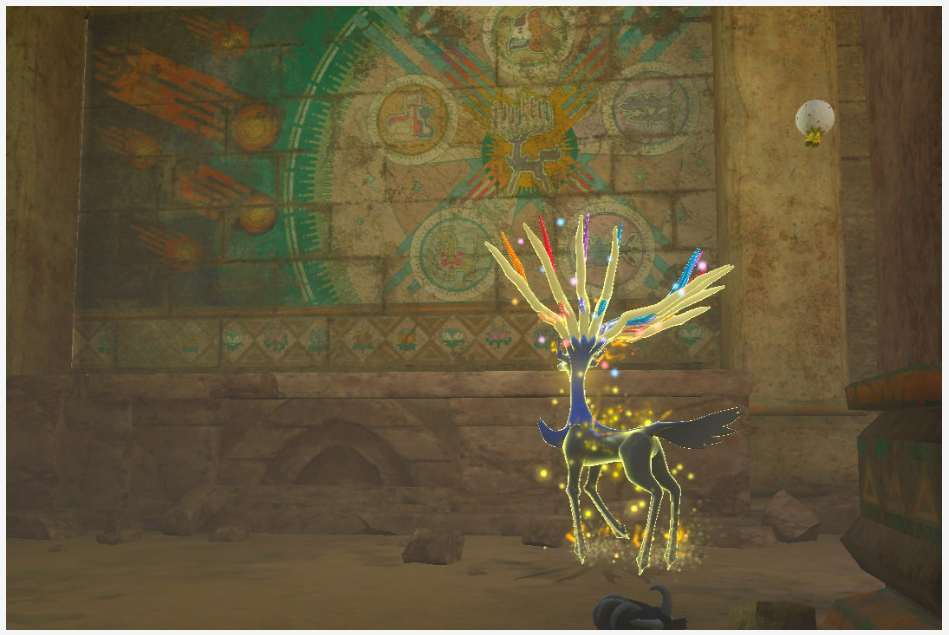 Xerneas can be found in the final Illumina Spot course in Ruins Of Remembrance. This is unlocked during the main storyline in New Pokemon Snap; like Mew he appears in Orb form and then when you hit the orb with an Illumina Orb, Xerneas appears. Xerneas will appear many times throughout the stage.
Check out the How To Find Xerneas guide for all the ways to get the 4 Star Diamond Pictures!
Diancie - Mythical Pokemon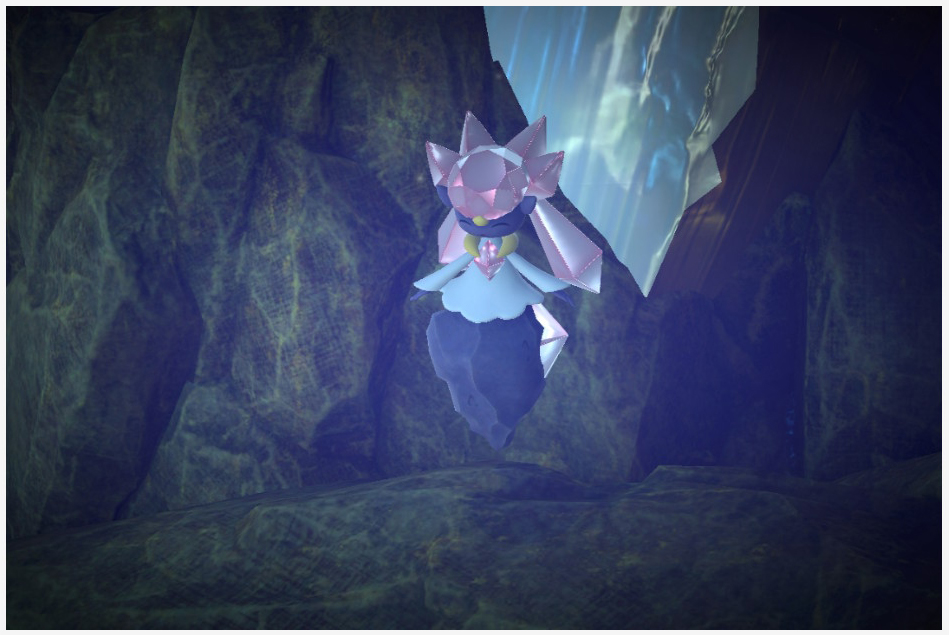 Diancie is found in the Outaway Caves level. You must do the cave on Research Level 3 and take the alternative route to the Crystal Cave. As soon as you decend into the cave, three Pokemon will be on the ground floor: 2 Carbink and 1 Mawhile. Throw Illumina Orbs at all three and then Diancie will float out from the right cave.
See the How To Find Diancie Guide for how to get all four diamond pictures.