Before you being your next Research Course, Todd will interrupt you. He let's you know about a new feature that allows you to take photos of Pokemon at the Research Camp.
Might as well give it a try! The Research Course can be accessed from the Main Menu and has it's own icon for you to click on.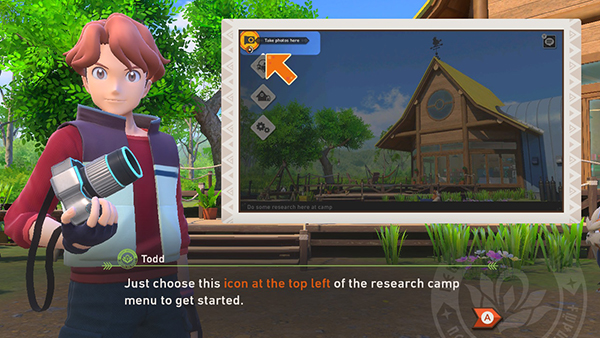 Task: Photograph Crystalbloom in Lental Seafloor
Your next task is to photograph a Crystalbloom in Lental Seafloor level. This can be a bit tricky as their is a sleeping Finneon nearby; throw aa Fluffruit to wake it up and it will fly away, allowing you to get a good shot of the Crystalbloom.
Afterwards, Professor Mirror will then give you access to the Illumina Orb for the Maricopia Islands. Lots of new exciting shots await now!
He recommends taking a trip to the Blushing Beach and Maricopia Reef courses. However, the next progress comes from completing the Lental Seafloor Level (level2). 
Task: Photograph the Ancient Ruins in Lental Seafloor
Professor Mirror will ask you to return to the Research Camp once you get some pictures of the Ancient Ruins in Lental Seafloor. These can be found by taking the alternative course in Lental Seafloor, which takes you into deep caverns and lets you find some new Pokemon. Use your scan to find the Ancient Ruins - there's quite a few different spots!
And that brings us to the next Illumina Spot! Professor Mirror will unlock the Lental Seafloor Illumina Spot for you to check out.
Task: Complete the Illumina Spot course in Lental Seafloor
It's a Wishiwashi! Professor Mirror summons you back to his Research Camp after you snap the Illumina Wishiwashi to discuss Captain Vince discovery of Illumina Pokemon.
When you next go to Research, Todd allows you to take photos at the Research Camp from a different spot.
Our next progression lies in the Fireflow Volcano.
Task: Take pictures of the Ancient Ruins in Fireflow Volcano.
After snapping some pictures of the Ancient Ruins in the Fireflow Volcano course, Professor Mirror and Rita have discovered that another Illumina Pokemon is coming from there! They're coming thick and fast now! The new Illumina Spot is now unlocked from Fireflow Volcano!
Task: Complete the Illumina Spot in Fireflow Volcano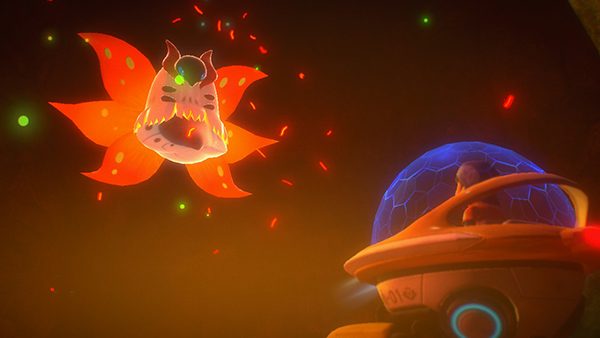 Two Volcaron are the Illumina Pokemon in this spot! In order to get a shot of them you need to throw several Fluffruit at them to knock down their fire shields. Once they've gone, you can snap away and they'll count to your Pokemon Photodex.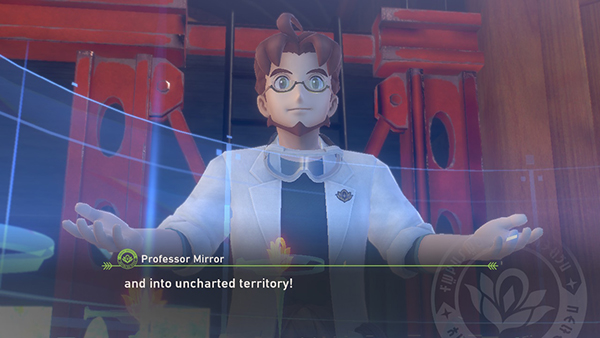 Head back to the Research Camp where Professor Mirror and Phil are waiting for you. They detect a new energy reading on a brand new island called Durice: Shiver Snowfields!
You also now get access to the Turbo function, which allows you to move around in the NEO-ONE much faster when holding down the Turbo button. This will make running courses a lot faster!
That's all for this part of the New Pokemon Snap Walkthrough!