Finding the Legendary Pokemon Suicune in New Pokemon Snap can be a little tricky as it requires unlocking two alternative routes and performing specific actions. This guide will show you how to get all 4 star diamond ranks for Suicune and the actions you need to take to get the correct poses.
Suicune is one of the Legendary Pokemon you can find in New Pokemon Snap after completing the main storyline.
This is the #182 Pokemon in the New Pokemon Snap Photodex.
How To Unlock Suicune in New Pokemon Snap
Suicune can be found in the Shiver Snowfields (Night) map. In order for Suicune to show up, however, you first must unlock the two alternative routes, which require you to head first into the Snowfields (Day) map.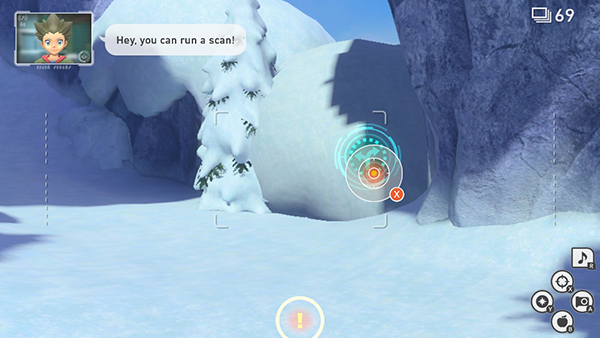 To unlock the first route, go into the Snowfields (Day) map and immediately look to your left. You should see a Sandslash; throw an Illumina Orb at him so that he dives into the snow. In a few short seconds later, he will appear on a mountain top on the same left side. Throw another Illumina Orb at him to unlock the new route. You can now bash throw an snow block. This alternative route is also unlocked now in Night mode.
Next go to Snowfields (Night) and use the new alternative route you've just unlocked. Now you will come to an opening where a Crabominable is hitting a tree. He will pass you to the left and start hitting another tree. Throw an Illumina Orb at him so that his hits are stronger; this will cause snow to fall onto the Abomasnow and use a tornado attack.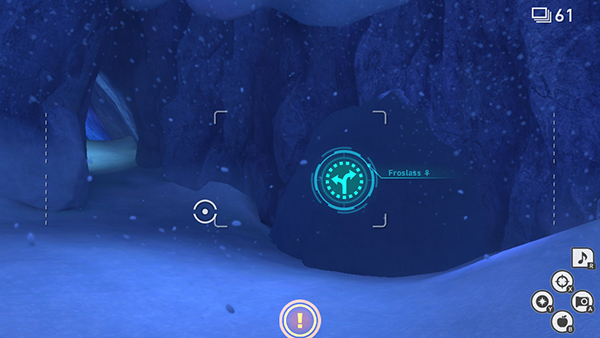 This will then cause a Frosslass to appear; take a picture of it and the Frosslass will guide you to the second alternative route.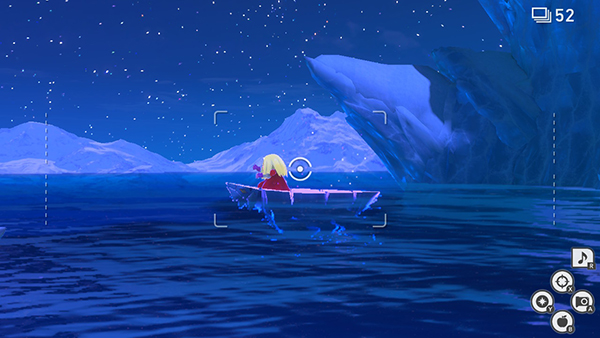 You will then descend into an Ice Cave. Once you exit, you will come to a lake with icebergs. To your immediate right should be a Jynx riding an Avalugg. Throw Illumina Orbs at them so that Jynx does a shout.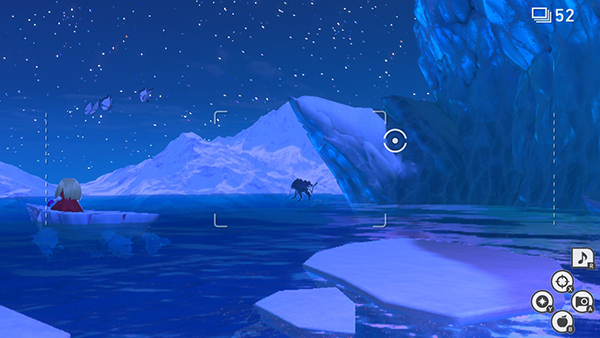 Suicune will need appear from the right side and ride along the map. He then settles on top of a mountain just before the map exit.
All Star Ranks Suicune Pictures
Here is a how you get the specific Suicune Diamond Rank Pictures for your Pokemon Photodex.
1 Star Suicune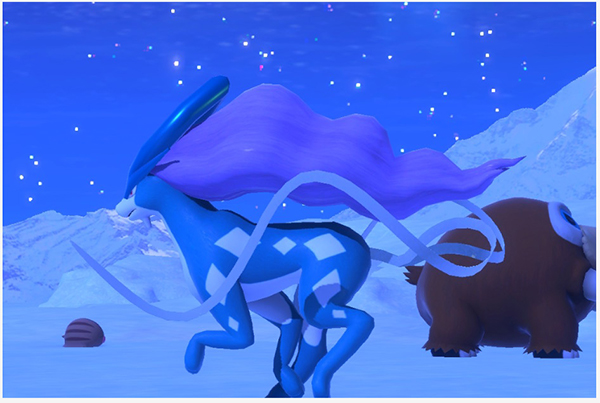 1 Star Diamond Suicune requires you to get a close-up of Suicune as he runs past you. You don't need to perform any specific actions; just get up nice a close and center of the frame.
2 Star Suicune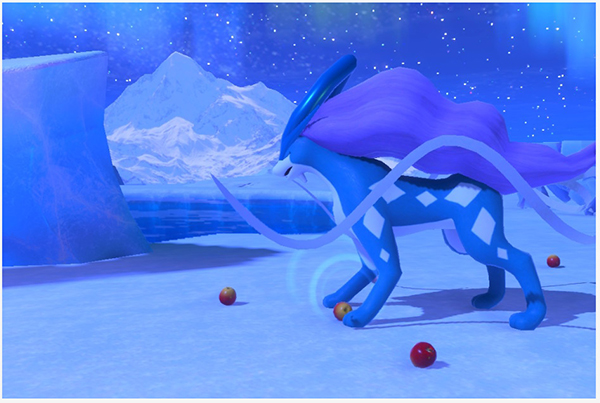 2 Star Diamond Suicune requires you to get a snap of him being hit with an Fluffruit. To do this, you first need to hit Suicune with an Illumina Orb in order to get him to stop. Your best bet is to do this as soon as he runs towards you across the map; it might take a few tries to line up the Illumina Orbs as Suicune moves pretty fast. Make sure you have your Camera pan settings on high for quick turning.
Once Suicune stops, throw several Fluffruit at him and snap away. When Professor Mirror is grading, make sure you only select the 2-star pictures to prevent 3 or 4 stars overriding them.
3 Star Suicune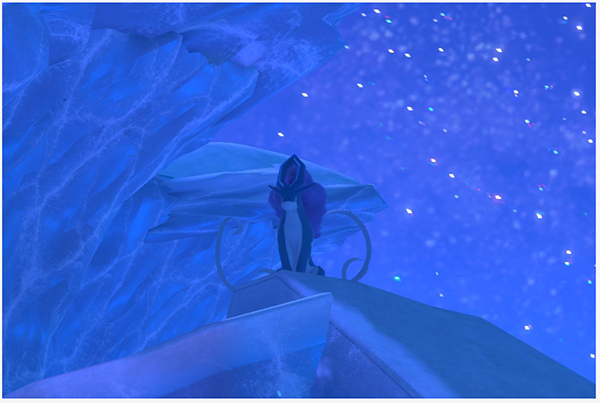 You can get 3 Star Diamond Suicune by waiting until the end of the level. After he runs across the map, he will then appear on top of a mountain right at the end of the map (just behind the teleportation portal). He will sit on top of it for a few seconds; snap away and get that diamond picture!
4 Star Suicune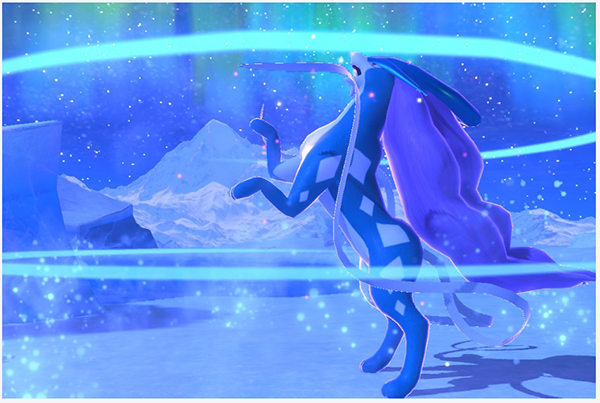 4 Star Diamond Suicune requires you to get him to stop again. Throw Illumina Orbs at him until he stops in front of you. Then throw some more Illumina Orbs- this will make him dart towards the Delibird leading the Piplup and roar at them. Throw one more Illumina Orb and Suicune performs his Ice attack- this is where you get the 4-star diamond picture.
Wish Upon A Shining Sky
Wish Upon A Shining Sky is a Research Task that requires you to take a snapshot of Suicune. It will unlock the Aurora Profile Icon.