Below you can find a list of all the Pokemon available in Ruins Of Remembrance in New Pokemon Snap. There is one version of the course and also an Illumina Spot. Check further below to see a list of Diamond Pokemon we've caught in this area.
Ruins Of Remembrance - Pokemon List
Day
Illumina Spot
Max Level: 4
Max Level: 3

Research Level & EXP
Level 1-2: 40,000 EXP
Level 2-3:  60,000 EXP
Level 3-4: 40,000 EXP

Research Level & EXP
Level 1-2: 1 EXP
Level 2: 80,000 EXP
Level 3: MAX

Pokemon

Houndoom
Eldegoss
Natu
Beheeyem
Noivern
Sigilyph
Golurk
Magikarp
Salandit
Chandelure
Absol
Wootbat

Other

Pokemon

Xerneas (Legendary)
Woobat
Eldegoss
Absol
Houndoom
Sigilyph
Umbreon
Golurk
Chandelure
Noivern
Natu

Other
Ruins Of Remembrance Maps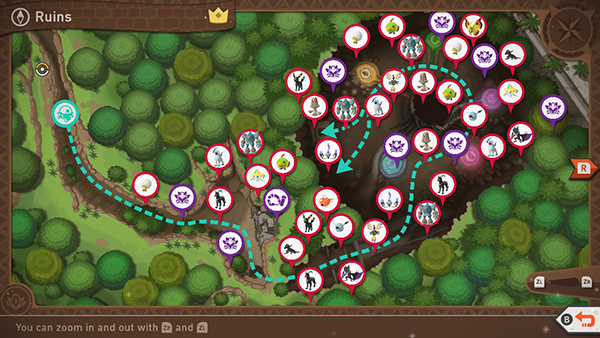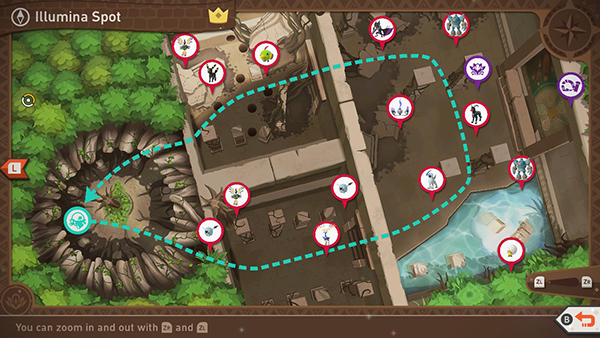 See our New Pokemon Snap Complete Maps guide.
Ruins Of Remembrance Pokemon Diamond Star List
Getting a Pokemon to Diamond Star is the best rank available for a Pokemon. The below lists shows whether you can get a Diamond snapshot of a Pokemon in that level.
You can change the Research Level of a course when you select it by pressing the X button on your Nintendo Switch.
Check out the New Pokemon Snap Photodex for a list of all Pokemon.
| Pokemon | 1 Star | 2 Star | 3 Star | 4 Star |
| --- | --- | --- | --- | --- |
| Houndoom |   | Spot (Lv 2) |   |   |
| Eldegoss | Day (Lv 2) | Day (Lv 2) |   |   |
| Natu |   |   |   |   |
| Beheeyem |   |   |   |   |
| Noivern | Day (Lv 1) | Spot (Lv 2) | Day (Lv 2) |   |
| Sigilyph |   |   | Day (Lv 2) |   |
| Golurk |   |   | Day (Lv 2) |   |
| Salandit |   |   |   |   |
| Chandelure |   |   | Day (Lv 1) |   |
| Absol |   |   |   |   |
| Jirachi |   |   |   |   |
| Xerneas | Spot (Lv 2) | Spot (Lv 2) | Spot (Lv 2) | Spot (Lv 2) |
| Woobat |   |   |   |   |
| Umbreon |   |   |   |   |
Key Ruins Of Remembrance Interactions
In New Pokemon Snap, there are variety of different Pokemon you can take pictures of, with different ranks and ratings. You will need to use all the tools available to you in order to get the perfect shot and some of them can be easy to miss when doing a run-through of a course.
We highly recommend you complete the New Pokemon Snap main story before you try to get all the snaps, as you will unlock lots of useful features like Turbo Mode and Burst Mode that can make capturing specific shots of Pokemon a lot easier.
Ruins Of Remembrance
When deep down in the Ruins of Remembrance, you can find Beheeyem floating around. Look out for one towards the 5 Crystalblooms that will fly on it's back for the four-star picture.
Get a close up of Sigilyph after throwing a Fluffruit at it and it starts firing it's lasers for 3 Star diamond.
Throw an Illumina Orb at Golurk and get a close up for the 3 star diamond.
Absol will jump on a tree trunk inside the cave with the four statues. Throw an Illumina Orb at him for the 3 star Diamond.
Salandit will be scuttering behind Crystalblooms in the cave with the four statues. Throw an Illumina Orb at the crystalbloom to get the 3 star diamond.
You can find Umbreon sleeping beneath the final statue.
Alert Noibat just before the cave with the four statues by throwing a Fluffruit or Scanning him; he will walk up to you and roar. Get a nice close-up for the 3-star Diamond.
Throw a Fluffruit at the group of Natu by the statue for the 3-star Diamond.
Check out the Jirachi Guide for how to get all four stars.
Illumina Spot
Alternative Routes Ruins Of Remembrance
You can unlock various alternative routes in New Pokemon Snap courses, leading you to find brand new Pokemon and get those unique diamond snaps. To unlock these routes, you will have to perform a variety of tasks:
Elevator Of Light
To unlock the Elevator Of Light you need to illuminate the 5 Crystalblooms by their statues.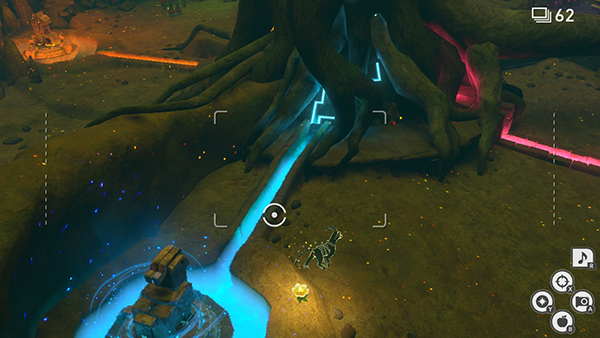 The first one (blue) is right beside the statue on the right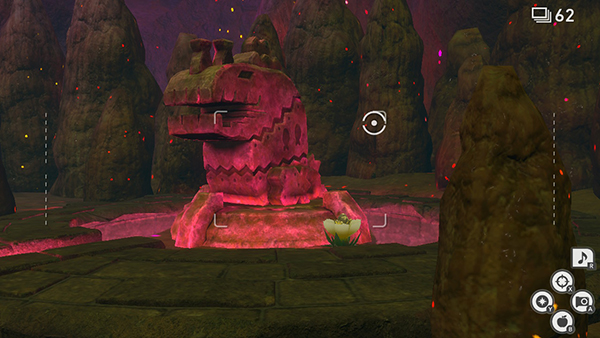 The second one (red) is on the left beside the statue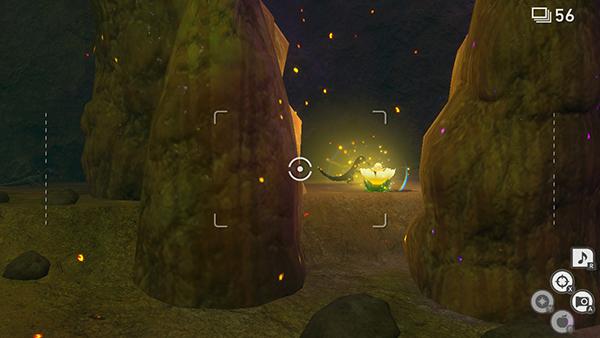 The third is behind some rocks to the left of the statue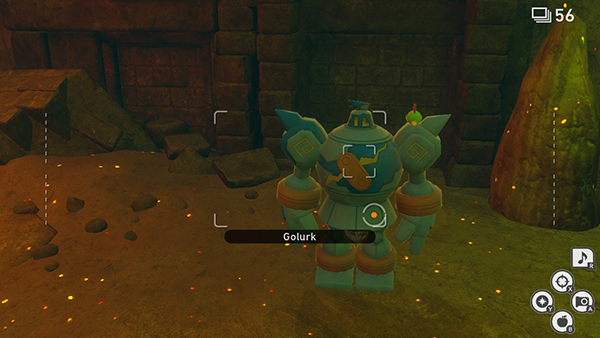 The fourth is behind the Golurk with the sleeping Natu on it's shoulder.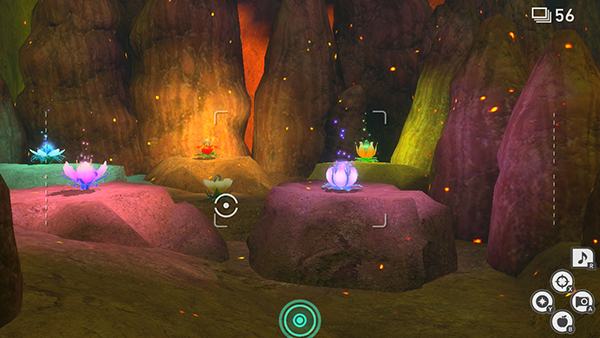 Once all four have been illuminated, you then need to throw a final one in the middle of the 5 Crystalblooms. This will open up the Elevator Of Light and allow you to access the final Illumina Spot.
Illumina Spot