Fantasian contains many different locations and this is a list of all of them that appear on the World Map. You can use this guide to help you find where you need to go next!
During Part One of Fantasian you'll mostly follow a linear path but as you start part two, you get more control over where you go and what quests to take on next.
If you have followed our Fantasian Walkthrough, you can use the World Map image below to get a better idea of where your desired location is. Some areas are locked behind specific Story Quests and we've tried to put some notes below to help you access them.
Fantasian Human Realm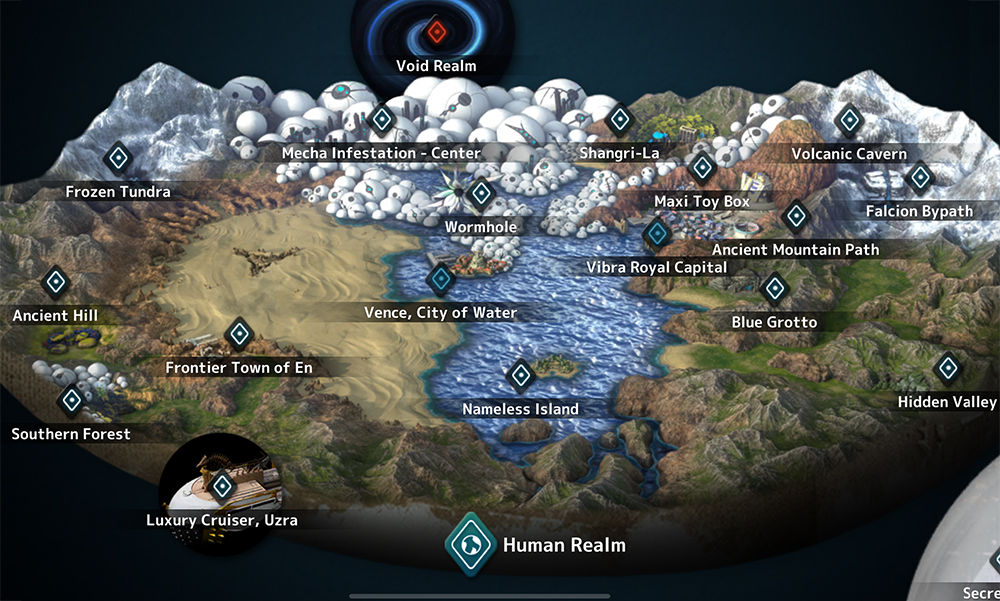 The Human Realm is where you'll spend most of your time. You can use the Uzra to travel to different places starting at the beginning of part two.
Some notes:
To access Shangri-La and Mecha Infestation - Center, you must have completed Zinikr's Echoes In The Sandsea Story Quest.
The Triangle/pyramid in the desert is an unamed location but is where you take part in Zinikr's Story Quest.
Blue Grotto can only be accessed once you have saved Vibra from the Mecha Infestation.
Mecha Infestation - Center requires you to complete the quest Researcher Con'td
The Void Realm is not accessible yet. It is a post-game update that is planned to be released at a later date.
Machine Realm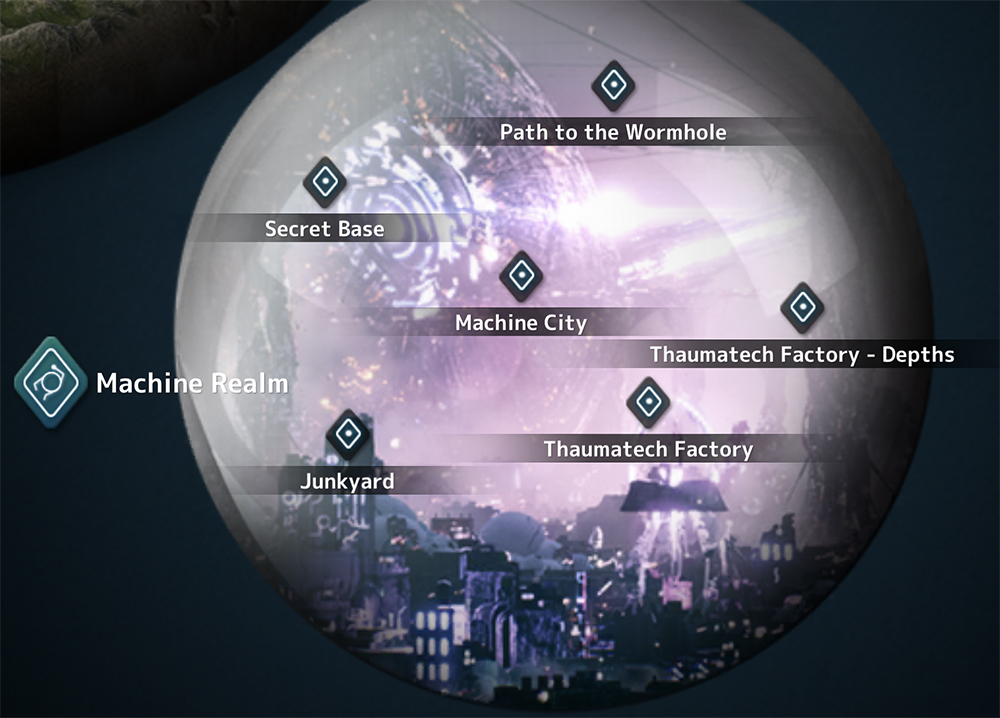 You first access the Machine Realm in part one with Leo at the beginning of your adventure and then later on with Cherly and Kina.
Secret Base is where you go to upgrade your weapons after collecting 5 missing robots.
Secret Base is also a great place to stock up items.
Chaos Realm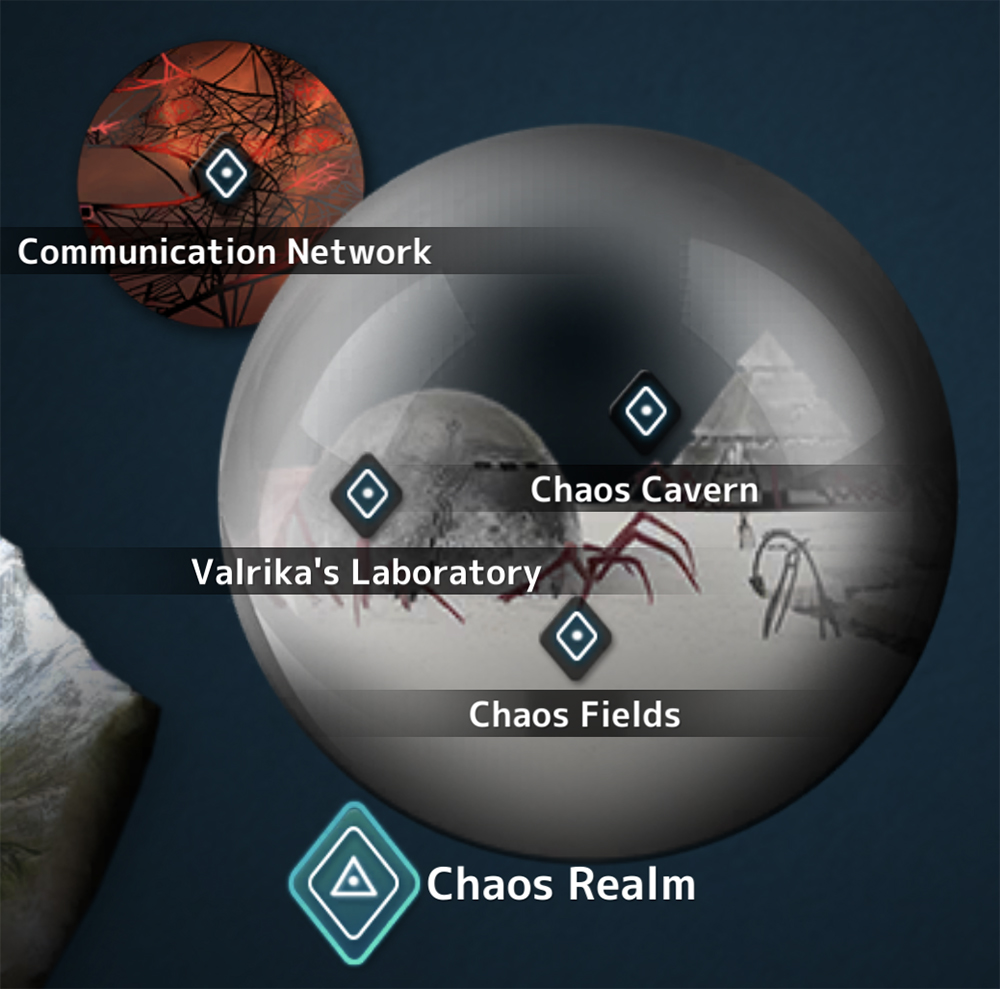 The Chaos Realm is where you find Valrika, who is the last surviving member of the planet after Van destroyed it.
Valrika's Laboratory is where you can pick up many of the Story Quests in part two of Fantasian
You can also turn in any Mechterite you have found in Valrika's Laboratory for rewards.
God Realm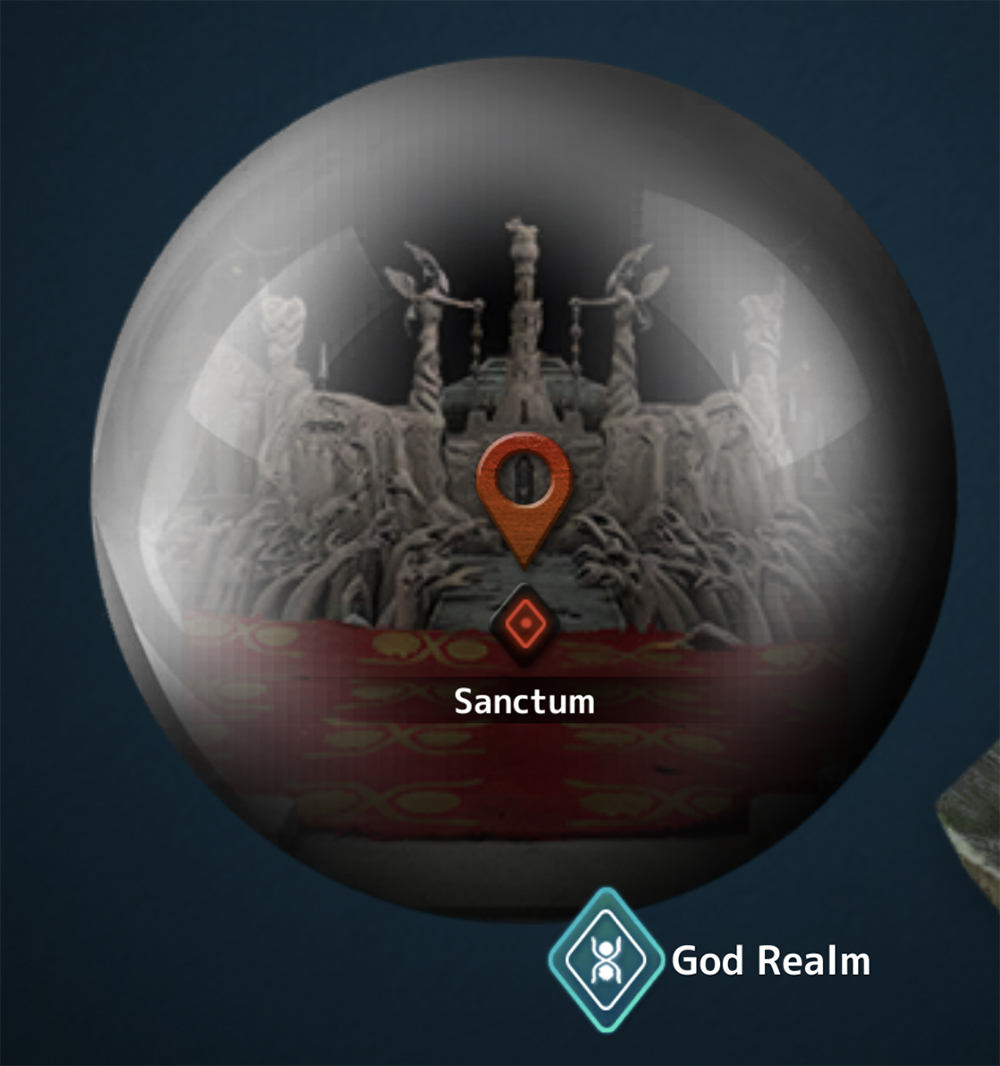 This is where the Gods meet mere mortals (and Zinikr!)
Void Realm
Not much is known about this area yet. In order to access it, you will have to have completed Shangri-La Story Quest. However, right now, trying to access will greet players with a message saying the area will be accessible in a further update.
It will probably give players more challenges in terms of Boss Fights and allow them to get the rare drops needed to craft the best weapons.