MapleStory GMS has just released their roadmap for Q4 of 2022 and with it comes the tentative timeline for the Cygnus Knights Revamp, titled Cygnus Knights Redux.
A new way of improving communication with players, MapleStory GMS now provides quarterly Maple Memos detailing the schedule of updates for GMS MapleStory.
These road maps outline the biggest updates to come, but don't provide all details that will be included in patch notes. This allows players to prepare better for future content revisions and updates.
One of the big updates players have been looking forward to is the Cygnus Knights Revamp update, that came out in KMS (Korean MapleStory) summer 2022. Now it looks like this update is scheduled to drop November 2022 for GMS players, with a working title called Cygnus Knights Redux.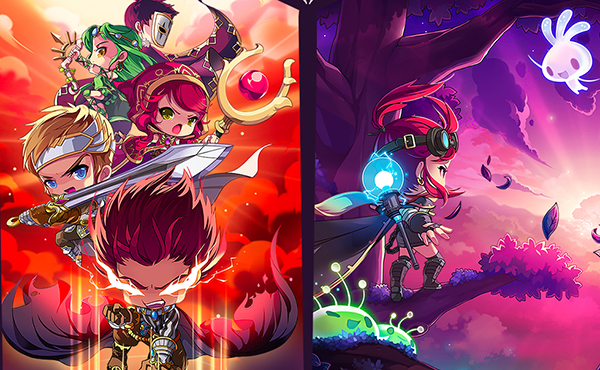 The Cygnus Knights Revamp follows on from the Explorer Revamp that MapleStory players got at the beginning on summer 2022 called Destiny. Below are the Cygnus Knight classes expected to have their skills revamped:
The MapleStory Cygnus Knights are a collection of classes that originally had a level cap of 120 when they were first introduced into the game. They have since become fully-fledged unique classes that have gone through several revamps over MapleStory's history.
Both Explorers and Cygnus Knights became quite outdated compared to the newer modern classes that MapleStory had been releasing, such as Adele, Lara and Kain. These updates aim to bring their skills and damage to the same levels as modern classes, so if you main any of the Cygnus Knight classes you'll be getting a decent damage boost when this update drops.
The Q4 GMS Roadmap also told of other updates coming to MapleStory within the next 3 months:
Early October Update 2022

Night Troupe
Halloween Candy Party
Home Halloween Event
Cash Inventory Transfer Event (Early November)

November Update 2022

Cygnus Knights Redux
Monster Park Extreme
Hyper Burning
Job Balances
Fireworks Festival Parade

December Update 2022

New Area: Odium (January Release)
Boss Extreme Mode (January Release)
New Overseas Event
Holiday Events
Fireworks Festival Parade (Continued)
The next update will include the Night Troupe event in early October. There is even a Hyper Burning event coming up that allows players to gain an extra level all the way up to Level 250!

High-level content will be coming in January with the new Odium area and Extreme Boss mode which will make bosses even more difficulty than they already are!
Let us know in the comments your most anticipated update!